Cockburn Town
84°F
Overcast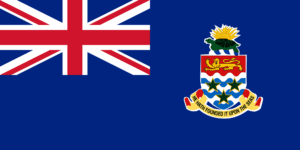 Grand Turk is a small island located in the Caribbean Sea, and it is a part of the Turks and Caicos Islands. This island has a population of fewer than 5,000 people and its capital is Cockburn Town. Grand Turk has warm temperatures year-round, tranquil turquoise waters, and pristine beaches, making it a popular destination for beachgoers, divers, and snorkelers.
Visitors can explore the island's historic sites, such as the Turks & Caicos National Museum, or take a horse ride on the beach. The island also offers an assortment of activities including scuba diving, deep-sea fishing, and whale watching. Tourists can find accommodation ranging from budget guesthouses to luxurious resorts. The island is also a popular stop for cruise ships, with regular arrivals during the cruise season.
When you arrive at Grand Turk, you will walk down a long walkway into a Dufry area where you can do some shopping. There's also a Margaritaville there at the port where people who are scared to venture out usually plant themselves for the day. They do have a pool at Margaritaville.
However there are other things to do in the small island other than stay in the man-made port area and eat a US based restaurant.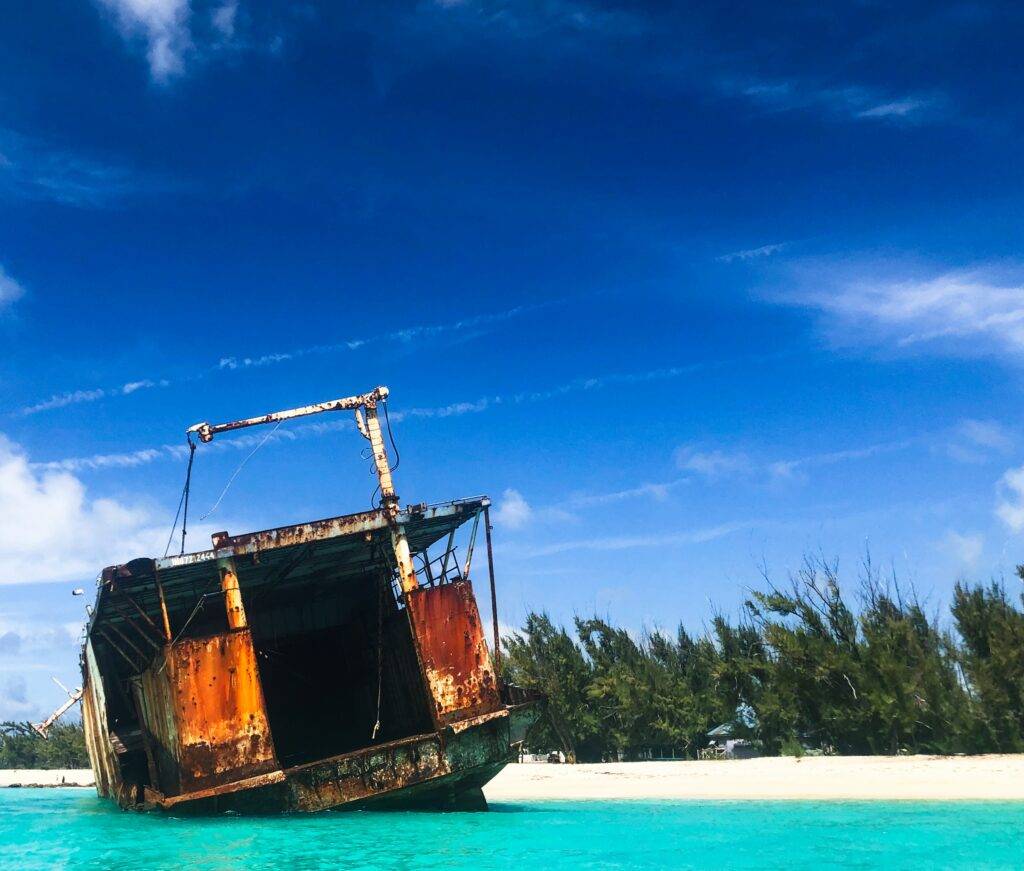 Grand Turk Turks & Caicos In case you stumbled upon this page without reading the
Read More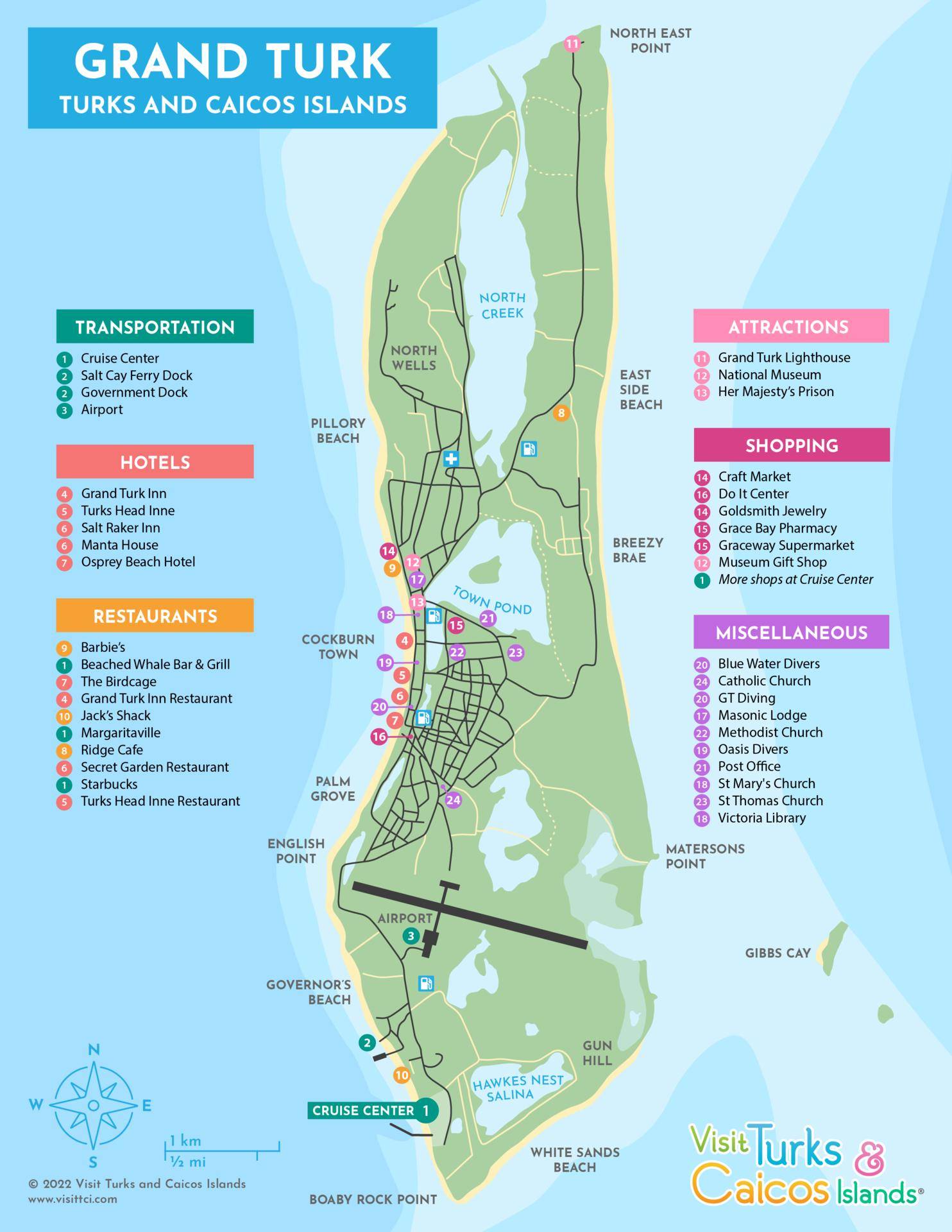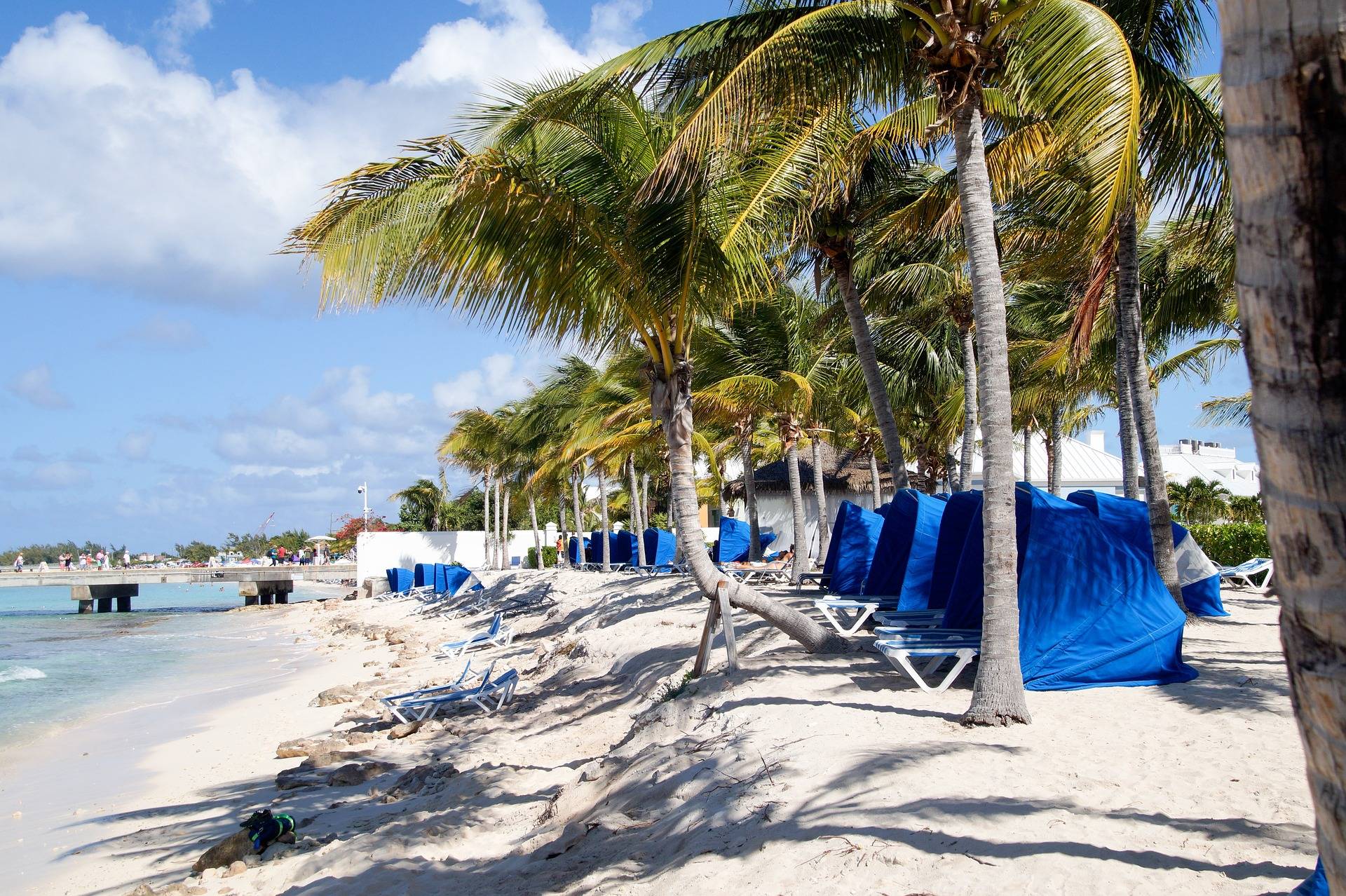 Things to do in Grand Turk
Grand Turk has plenty to offer cruise passengers, from beautiful beaches to historical sites and vibrant marine life. One of the top attractions is the stunning beach with crystal-clear waters and soft sands, perfect for sunbathing and swimming. For history buffs, the island's historic lighthouse and the Grand Turk Museum offer a glimpse into the island's past.

Another popular activity is snorkeling and diving in the clear turquoise waters at sites like Gibbs Cay, with a chance to spot sea turtles and stingrays. Visitors can also enjoy water sports such as kayaking, paddleboarding, and jet-skiing. If you're interested in cultural experiences, the island's lively local market is the perfect place to taste traditional Bahamian cuisine and shop for handmade souvenirs.

Overall, Grand Turk offers visitors a range of activities that cater to different interests, making it an ideal destination for cruise passengers looking for a fun-filled day on the island.
Golf carts in Grand Turk
I would recommend renting a golf cart for the day. You can find more information here about where to rent and what to do.
Local specialties include conch fritters, jerk chicken, and seafood dishes such as grilled lobster and fish chowder. The island is also known for its rum-based drinks like the popular "Dark 'n Stormy" cocktail and the local beer, Turk's Head. Many restaurants source their ingredients locally, including fresh produce from local farms and freshly caught seafood from the waters surrounding the island.

Visitors can also experience authentic "island style" dining by trying out roadside stands or visiting the weekly Fish Fry, a lively street-food event where locals and tourists come together to enjoy music, drinks, and a variety of seafood dishes. Overall, Grand Turk offers a diverse and delicious culinary experience for any visitor.
Arches on the Ridge
Doo Doos Rib Cage
Guanahanai Restaurant
Jack's Shack
John's Ocean View Bar
Osprey Beach Hotel
Reef Shark Bar & Grill
Sandbard Restaurant 
The Beached Whale
Turks Head Inne Bar & Restaurant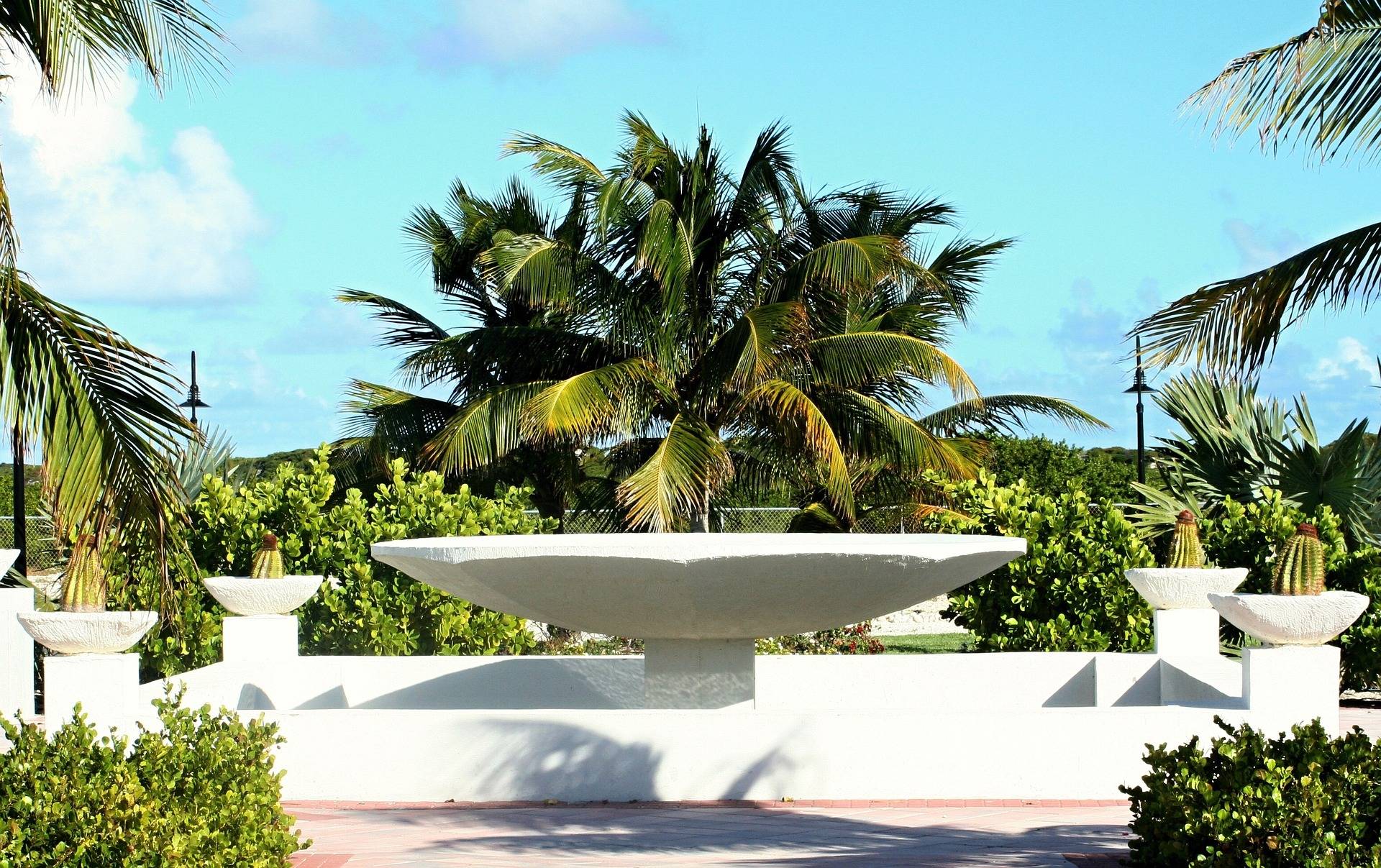 Are you planning a trip but worried about unforeseen events ruining your plans? Look no further than InsureMyTrip.com! Their website offers a comprehensive range of travel insurance options to protect you against unexpected trip cancellations, medical emergencies, lost baggage, and more. Compare and choose from their top-rated providers to find the perfect policy to fit your needs and budget. Plus, with their 24/7 customer service and support, you can travel with peace of mind knowing they're always there to help. Don't risk losing your hard-earned money and precious vacation time – visit InsureMyTrip.com today for your travel insurance needs! Love2Cruise highly recommends InsureMyTrip.com for hassle-free travel protection.