If you're getting ready for a cruise, we're happy to offer a few tips to help you pack only what you really need. It's easy to get carried away when it comes to packing, but we recommend only packing the essentials for a more enjoyable and stress-free trip. The truth is, most of the things you think you will need won't actually come in handy. Overpacking can add to your expenses through additional baggage fees and make organizing your cabin quite challenging. That's why we suggest bringing only comfortable clothing, toiletries, and medications you need. Trust us, packing light will make your cruise more memorable!
Are you in the market for some new luggage? I'd love to help you out! While it may be tempting to go for a cheaper option, it's important to keep in mind that you really do get what you pay for. Investing in a high-quality piece of luggage can help protect your belongings as you travel. Plus, it can last you for years to come! Personally, I love soft-sided luggage for its versatility and ease of packing. However, if you're looking for extra protection, you might consider a hard-sided option. When shopping around, keep an eye out for features like sturdy handles, durable wheels, and strong zippers to make sure your investment stands the test of time. Happy travels!
Luggage tag holders for suitcases are an important item for anyone planning to go on a cruise. They are designed to keep your tags secure and visible, making it easier for port officials and luggage handlers to identify your bags and ensure that they are delivered to your stateroom quickly and efficiently.
It's important to have a luggage scale while on vacation because it can help avoid overpacking and potential overweight luggage fees at the airport. Many airlines have strict weight limits for checked and carry-on bags, and exceeding them can result in significant fees, delays or even having to leave items behind. By using a luggage scale, travelers can accurately weigh their luggage before heading to the airport and make adjustments if necessary. This can save time, money and stress, and ensure a smoother travel experience. Additionally, luggage scales are portable and lightweight making them easy to pack and take with you on your trip, which is especially useful if you plan on shopping and bringing back souvenirs. Overall, having a luggage scale while on vacation is a practical and valuable tool for any traveler.
You might find it useful to pack a foldable duffel bag in your luggage. It's really handy for those moments when you want to buy souvenirs but don't have the space to bring them back. Plus, it's usually lighter and more flexible than an extra suitcase, which can save you on fees and hassle. Also, be mindful of how much you're buying and make sure you're not going over your airline's weight limit for checked luggage. But more importantly, enjoy your cruise and have fun collecting souvenirs along the way!
Have you heard about packing cubes? They're these awesome lightweight bags that come in different sizes to keep your packing organized and efficient! They fit perfectly inside your suitcase and can be used to organize your clothes, toiletries and other essentials. You can easily separate your items, thanks to their clear panels, making it easy to spot anything you need!

Packing cubes are the perfect companion for people who want to make their traveling experience a lot easier. Packing your belongings in individual cubes not only saves packing space, but it also makes it easier for you to find your stuff without having to unpack everything. The cubes are designed to keep your clothes wrinkle-free and organized, which is perfect for long trips. You can easily transport and store these cubes, and you can access your items quickly without any trouble! Overall, packing cubes are a great way to simplify packing and make your travel experience much more enjoyable! 
Clear travel bags for shoe storage in your luggage offer a practical and convenient way of organizing your shoes while traveling. The bags allow you to quickly identify the shoes you need without having to open up your luggage every time you need to grab a pair, saving you time and hassle. Clear bags also help protect your shoes from dirt and scuffs that can occur from being jostled around in your luggage. Additionally, the bags provide an extra layer of protection for your clothing and other belongings from any dirt or residue that may be on the bottom of your shoes.
Travel toiletry bag with basic toiletries
Some basic essentials include toothpaste, a toothbrush, shampoo, conditioner, soap or body wash, and deodorant. If you shave, don't forget your shaving cream, razor, and aftershave lotion. And it's always a good idea to pack sunscreen, aloe, lip balm, and insect repellent, as well as q-tips, a hairbrush or comb, and feminine hygiene products if needed. If you prefer to bring your facial cleansers, moisturizers, and cosmetics, just make sure to pack them in travel-sized versions to save space in your luggage.
PRO TIP: Put Saran Wrap over the openings of your containers under the lid. This will help them from spilling and leaking anywhere.  
TSA REMINDER
If you're flying, be mindful of what liquids you can travel with as well as their sizes. It may be best to buy your toiletries once you land in your destination city.
These are fantastic to put your normal toiletries in. That way you do not have to travel with full bottles of your favorite shampoos, soaps and other liquids.
Packing individual wrapped makeup remover wipes or pads can be an excellent solution for travelers who want to keep their skincare game up while on the go. These handy products are convenient and easy to pack, and they save a lot of space compared to bulkier bottles and containers.

Individual wrapped makeup remover wipes and pads are also great for maintaining hygiene standards. One can dispose of each wipe or pad after use, eliminating the need to touch or clean reusable cloths and sponges.
Poo-Pourri is a natural toilet spray that is designed to create a barrier on the surface of the water in the toilet bowl, preventing any unwanted odors from escaping into the bathroom. Taking Poo-Pourri on a cruise is an excellent idea, as the confined space of a cruise ship can often exacerbate any unpleasant smells that may linger in the bathroom. Not only will Poo-Pourri help to alleviate any potential embarrassing situations, but it is also convenient to use and easy to pack in your luggage. Additionally, its natural ingredients will not harm the environment or the ship's plumbing system, making it safe to use onboard.
Taking a travel first aid kit on a cruise is always recommended. While cruises are generally safe, accidents and illnesses can happen. Your travel first aid kit should include essential medical supplies that you might need on the trip, such as prescribed medication, painkillers, motion sickness tablets, antihistamines, and bandages. You may also include insect repellent, sunscreen, and any required prescriptions.

Always check your cruise line's policy regarding travel first aid kits as some items may be restricted or banned. By bringing a well-stocked first aid kit, you can be ready to handle minor medical needs that can occur during your cruise.
Taking a travel jewelry case on a cruise is a great way to ensure that your precious pieces stay safe and organized throughout your trip. With a variety of designs and styles available, you can choose a case that fits your specific needs. Look for one with separate compartments for rings, bracelets, necklaces, and earrings to prevent tangling and damage. A compact case will also help you save space in your luggage, making it easier to pack for your cruise. If you plan to bring fine jewelry, make sure to also consider getting insurance as a precaution. Whether you plan to dress up for a formal dinner or simply lounge by the pool, having a travel jewelry case on your cruise can help you keep your accessories organized and secure.
Taking a travel first aid kit on a cruise is always recommended. While cruises are generally safe, accidents and illnesses can happen. Your travel first aid kit should include essential medical supplies that you might need on the trip, such as prescribed medication, painkillers, motion sickness tablets, antihistamines, and bandages. You may also include insect repellent, sunscreen, and any required prescriptions.

Always check your cruise line's policy regarding travel first aid kits as some items may be restricted or banned. By bringing a well-stocked first aid kit, you can be ready to handle minor medical needs that can occur during your cruise.
I suggest bringing a few different types of shoes to cover all the bases. Flip-flops or sandals are great for walking around the ship and easy to slip in and out of. You'll want to pack some dress shoes or heels for the more formal dinners and events. And, for any shore excursions or outdoor activities, comfortable sneakers or walking shoes are a must-have. Don't forget to include some water shoes or non-slip shoes if you plan on going kayaking or snorkeling. Versatility is key, so try to pack shoes that can work for different occasions. Bring along some socks and any necessary foot care items like band-aids or foot cream, and you're all set! 
When it comes to packing for a cruise, it's important to consider the destination, length of the trip, cruise line, and dress code. It's recommended to pack some casual outfits for daytime activities, such as swimwear, cover-ups, shorts, and comfortable footwear for excursions.
For evenings, most cruises have formal or semi-formal events, which require dressier attire such as cocktail dresses or suits. Additionally, consider packing versatile pieces like a cardigan or shawl, as temperatures can vary on board and in different ports.  It's always a good idea to check with the cruise line's website for any dress code guidelines and to avoid overpacking as most ships have limited storage in cabins.
Remember not to overpack however. Put all of your clothes on the bed that you plan on taking, then put half of them up because you won't need them. 
Elegant Nights or Formal Nights vary on cruise lines, and also how they are participated in. Norwegian is strictly casual, as is Carnival. Royal Caribbean still likes people to dress up. With Carnival, they have "Elegant Evenings" which some people participate in, mainly for pictures. You can dress up if you wish, but it's not required. You will see very few if any suits, lots of business casual and some shorts/t-shirts. Personally I wear cargo shorts, a polo and sandals on elegant nights. 
On Carnival, you will have 2 elegant nights on cruises 6 nights or longer and 1 elegant night on the short cruises. Your elegant nights are typically your second, and second to last night. It's not always on a sea day.  
To ensure you're covered for the entire trip, I recommend bringing two to three swimsuits for a week-long cruise. When choosing your swimsuits, keep in mind the activities you plan to partake in and go for a style that suits you best. Whether you prefer a one-piece or a bikini, choose dark shades that won't show any stains. Comfort is key, so choose a style that is both comfortable and stylish. High-waisted bikinis and halter-neck swimsuits are both great options. Don't forget to opt for swimsuits with extra features, such as underwire and padding, to keep you feeling secure. Lastly, be sure to pack cover-ups like tank tops, sundresses, and sarongs to keep you modest when exploring the cruise ship. Have fun! 
Taking SPF sun shirts on a Caribbean cruise is a smart decision, as they can provide protection against the intense sunshine and UV rays in the region. The shirts are specifically designed to offer sun protection with a high UPF (Ultraviolet Protection Factor) rating, shielding your skin from the sun's harmful rays. Additionally, sun shirts are lightweight, breathable, and quick-drying, making them perfect for a tropical climate.

While you're on a Caribbean cruise, you'll be spending a lot of time outside, whether you're on the deck, lounging on the beach, or exploring the ports of call. Sun shirts can help to keep you cool and comfortable, while also serving as an effective barrier between you and the sun. They're also versatile enough to wear both in and out of the water.
It's always a good idea to pack a hat. Not only does it look cool and stylish, but it can also provide protection from the sun and keep you cool when temperatures soar on the ship or during shore excursions. Depending on what you plan to do on the cruise, you may want to opt for a wide-brimmed option for beach days or a baseball cap for more laid-back activities on the ship. All in all, adding a hat to your cruise packing list is a great idea, and it's sure to take your outfit game to the next level! 
Taking Downy Wrinkle Release on vacation can be a convenient and easy way to ensure your clothes look their best, even when you're away from home. This travel-sized spray can quickly and easily remove wrinkles from your clothes, making them look freshly pressed without the need for an iron or steamer.

It's also useful for vacationers who don't want to waste time ironing clothes when there are more important things to do on a trip.

In addition to its wrinkle-fighting capabilities, Downy Wrinkle Release can also help eliminate odors and leave a fresh, pleasant scent on your clothes.
Having a Tide pen with you on vacation is a lifesaver. Accidents happen, and being away from home can make it difficult to clean up stains. A Tide pen is a portable and effective solution for on-the-go spot cleaning. Whether you spill something on your shirt during a meal, get dirt on your pants during an outdoor activity, or simply encounter a stain throughout the day, a Tide pen can quickly help you remove it and keep your clothes looking fresh. The pen is easy to use and small enough to fit in your pocket or bag. It can help you avoid the need to change your clothes or visit a dry cleaner. Packing a Tide pen with you on vacation can help ensure that you look at your best and enjoy your trip to the fullest.
Taking a Bogg Bag on a cruise is a great idea for those who want to keep their belongings safe, organized, and dry while enjoying their time onboard or at the beach. The Bogg Bag is a large, stylish tote bag that comes with a detachable insert, making it easy to switch between a beach bag and a carryall. Its durable bottom helps keep items from getting wet or dirty, while the various pockets and compartments make packing and organizing a breeze. Plus, the Bogg Bag comes in a variety of fun colors and patterns, making it a stylish accessory to take on your cruise. Whether you're lounging by the pool, heading out on shore excursions, or simply exploring the ship, the Bogg Bag is a practical and stylish option to keep your belongings safe and organized.
If you're heading on a cruise and plan on spending time at the beach, taking a waterproof bag with a lock is a smart idea. Not only will it keep your valuables dry, but it will also give you peace of mind knowing that they are secured. You can easily store items like your phone, wallet, and camera in the bag without worrying about them getting wet or damaged by sand.

Choosing a bag with a lock will ensure that your belongings are safe from theft or getting lost. It's important to keep in mind that while the bag will protect your items from water, it won't be completely submerged for extended periods.
Taking a Bogg Bag on a cruise is a great idea for those who want to keep their belongings safe, organized, and dry while enjoying their time onboard or at the beach. The Bogg Bag is a large, stylish tote bag that comes with a detachable insert, making it easy to switch between a beach bag and a carryall. Its durable bottom helps keep items from getting wet or dirty, while the various pockets and compartments make packing and organizing a breeze. Plus, the Bogg Bag comes in a variety of fun colors and patterns, making it a stylish accessory to take on your cruise. Whether you're lounging by the pool, heading out on shore excursions, or simply exploring the ship, the Bogg Bag is a practical and stylish option to keep your belongings safe and organized.
Towel bands are a great solution for anyone who loves spending time by the pool or at the beach. These bands are designed to keep your towel in place on your lounge chair, so you can enjoy your day in the sun without having to constantly adjust and reposition your towel.

Towel bands are made from a durable, stretchy material that can easily be wrapped around the top of your lounge chair. They usually have some sort of fastener, such as Velcro or a buckle, that will keep the band securely in place. Once the band is attached to your chair, you simply drape your towel over it and adjust the positioning as needed.
Towel clips are an excellent way to keep your towel in place while you relax on a lounge chair. These simple clips are designed to secure your towel to the chair so that it doesn't slip or slide. Towel clips are typically made of durable plastic or metal and come in a variety of colors and styles.

To use towel clips, simply lay your towel over the back of the lounge chair and clip the ends of the towel to the sides of the chair. This will keep your towel in place and prevent it from getting tangled or blown away by the wind. Some towel clips even have hooks attached to them, which can be used to hang your beach bag or other items from the chair.
Taking a snorkel set on a Caribbean cruise is a great idea for anyone interested in experiencing the diverse marine life the region has to offer. The Caribbean is home to some of the most impressive coral reefs in the world, teeming with colorful fish, sea turtles, and other marine creatures. It is recommended to bring a set that fits properly and is comfortable to wear for extended periods of time.

Some cruisers may choose to book snorkeling excursions through the cruise line or independently to explore the top snorkeling sites in the Caribbean.
Taking binoculars on a cruise can enhance your experience by allowing you to see wildlife, landscapes and landmarks in more detail. Whether you are in the open sea or at port, binoculars can help you spot distant birds, whales, and dolphins, or provide closer views of natural wonders like glaciers and waterfalls. Additionally, binoculars can be useful for viewing the cityscape and architectural details up close from your balcony or the upper decks of the ship.
Taking reef-safe sunscreen on a cruise is important for protecting the ocean's delicate ecosystem. Traditional sunscreens contain harmful chemicals that can damage coral reefs, causing bleaching, DNA damage, and ultimately death. The good news is that many sunscreens are now labeled as "reef-safe" or "ocean-friendly," which means they do not contain harmful chemicals like oxybenzone and octinoxate. When packing for a cruise, it is important to choose a reef-safe sunscreen that is effective and eco-friendly. Some good options include mineral sunscreens that contain ingredients like zinc oxide and titanium dioxide. It's also important to remember to reapply your sunscreen every two hours and choose protective clothing like hats and rash guards to minimize your sunscreen use. By taking these steps, you can enjoy your cruise while also protecting the environment.
If you're planning a Caribbean cruise, don't forget to pack lip sunscreen. The sun in the Caribbean can be intense, and your lips are one of the most delicate areas on your body, so they need extra protection from the sun's harmful rays. Lip sunscreen will help keep your lips moisturized and protected from the sun, preventing chapped lips and potentially dangerous sunburns. When choosing a lip sunscreen, look for a product with a high SPF, ideally 30 or higher, and make sure to reapply it frequently, especially after swimming or sweating. You can also opt for a lip balm with built-in SPF for convenience. Remember, even on cloudy days, UV rays can still damage your skin, so don't forget to pack lip sunscreen and other sun protection essentials for your Caribbean cruise.
Taking aloe vera gel on a Caribbean cruise can be a helpful way to soothe and moisturize your skin during your trip. The sun and saltwater can be harsh on your skin, and aloe vera gel is known for its cooling and healing properties. It is also believed to be effective in combating sunburns, skin irritation, and dryness.
Power block & extension cord
When packing for your trip, keep in mind that some cruise ships may have limited outlets in the cabins. It's always a good idea to double-check with the cruise company beforehand to see if you need a power block or an extension cord, especially if you need multiple outlets for your devices. It's important to note that some cruise companies may not allow certain electrical devices due to safety reasons, so it's best to check their guidelines and rules before packing. 
If you use a CPAP machine, you want to take an extension cord as well, since the outlets are not near the bed.
To make sure you stay connected with your loved ones and capture all the fun moments, it's essential to pack the right chargers for your devices. Keep in mind that a wall charger with multiple ports or a USB charging hub is perfect for charging your phone and other USB-powered electronics all at once. Don't forget to also pack the appropriate charger for your camera or other battery-powered device. Remember, most cruise ships have North American outlets, so if you're from another part of the world, don't forget to bring an adapter. Lastly, if you plan on using your devices frequently, a portable power bank can come in handy and allow you to stay powered up even when you're not near any outlets. 
Taking a power bank when traveling is essential for ensuring that your electronic devices stay charged throughout your trip. With the increasing use of smartphones, tablets, and other gadgets, it's important to have a power source that can keep them charged, especially when you're on the go for extended periods. A power bank is a compact device that acts as a portable battery charger, allowing you to charge your devices without needing to find an electrical socket.

When selecting a power bank for travel, consider its charging capacity, size, and weight. Look for a model with a capacity that suits your needs and that is compact enough to fit easily into your luggage. Additionally, be sure to check the device's compatibility with your gadgets, so that you don't run into any issues when charging. Overall, taking a power bank with you when traveling can provide peace of mind, and ensure you can rely on your gadgets when you need them most.
Taking antibacterial wipes on a cruise can be a good way to stay healthy and avoid getting sick from bacteria and germs on surfaces like door handles, elevator buttons, and tables. These wipes are specially designed to kill bacteria and other harmful microorganisms that can cause illness.

Using antibacterial wipes regularly can help prevent the spread of illnesses like the common cold, flu, and even more serious infections like norovirus. When used properly, these wipes can be effective at reducing the risk of getting sick while on a cruise.

It's important to remember that while antibacterial wipes may be helpful, they are not a substitute for good hygiene practices like washing your hands regularly. It's also a good idea to follow other common-sense precautions like avoiding close contact with sick passengers, using hand sanitizer, and avoiding touching your face as much as possible.
Wondering how to decorate your cabin walls without damaging them? Don't worry, most cruise ships allow metal hooks for hanging decorations and personal items on the walls and doors of your cabin. Lastly, make sure to review the cruise line's guidelines to ensure your decorative items are in compliance. Happy cruising! 
Bringing a small fan on a cruise for your cabin can be a great idea to help circulate air and keep the room cool. A small fan can be a game changer when it comes to cabin comfort. Cabins can often become stuffy and warm due to limited airflow, and a fan can help alleviate this. Battery-operated or USB-powered fans are a great option, as they don't require an outlet and take up minimal space.
Taking a nightlight on a cruise ship can be helpful, especially if you are prone to getting up in the middle of the night and do not want to disturb your cabin mate(s) with bright lights. Cruise ship cabins are typically small and cozy, so a nightlight can also help you navigate your way around the cabin in the dark without tripping over anything.
Taking a Bluetooth speaker on a cruise can enhance your onboard experience by allowing you to listen to your favorite music or podcasts in your cabin or even while lounging on the deck. Bluetooth speakers are compact and easy to pack, making them a convenient addition to your travel gear. However, there are a few things to keep in mind before bringing one on board.

Firstly, check the cruise line's policy on electronic devices to ensure that Bluetooth speakers are allowed. Some cruise lines have restrictions on devices that emit sound as they can disturb other guests. Secondly, make sure to pack a charger as Bluetooth speakers can have limited battery life. Lastly, be considerate of others by keeping the volume low and turning it off in public areas or if requested by fellow cruisers or staff. By following these tips, a Bluetooth speaker can be a great addition to your cruise vacation.
Why not bring along a GoPro or camera to capture your experience and create amazing memories? These devices are the perfect way to take photos and videos of the stunning ocean scenery, ports of call, and onboard activities.

Before you set sail, take a moment to check the cruise line's camera policy to ensure you are all set. It's a good idea to also bring extra batteries and memory cards, as you will definitely end up taking way more photos and videos than you expect.

While on the cruise, make sure to use your camera or GoPro to capture the moments that are unique to your experience. From the energetic activities on the ship to the vibrant colors of new destinations, there will be plenty to capture and share with your loved ones once you're back home. 
Apple AirTags can be a helpful tool when traveling on a cruise for keeping track of your luggage and personal items. These compact tracking devices can be easily attached to your luggage, backpack, or other items, allowing you to locate them quickly using the Find My app on your iPhone. This can provide peace of mind when navigating busy ports and airports during your journey. However, it is important to note that AirTags rely on Bluetooth connectivity and may not work in areas with limited signal. Taking these steps can help you make the most of your Apple AirTags during your cruise, ensuring a seamless and stress-free travel experience.
Be sure to bring some Ziplock bags along with you! These little bags are a great way to keep your things dry during port stops. They are incredibly affordable, easy to pack, and lightweight. Plus, they can protect all of your valuable items like your phone, camera, and money from moisture and water damage. If you plan to take part in any water activities, Ziplock bags can be especially helpful in providing an added layer of protection against splashes and waves. However, keep in mind that they may not be 100% waterproof, so it's always best to be cautious.
Some cruise lines have started offering eco-friendly alternatives made of paper or cornstarch, while others encourage passengers to bring their own reusable straws. I personally still like my plastic straws. You can grab some from your favorite fast food restaurant and take with you, or buy resuable straws if you prefer. 
If you plan on printing physical pictures rather than getting digital copies, consider taking a manila envelope with you to store all of your pictures. Trust me, it's a superb way to keep them organized and in one place, which will come in handy when you want to look back and reminisce.

If you're concerned about keeping your photos safe, you might also want to use plastic sleeves to protect them from water, humidity, or folding. As a helpful tip, don't forget to back up your photos on digital devices or cloud storage to avoid losing them.
If you purchase digital photos on the ship, don't forget to download them prior to debarkation!
It's always a good idea to bring a lanyard with you to keep your sail and sign or seapass card safe and at hand. These cards are super important as they do everything from identifying you, unlocking your room, and serving as your payment method onboard. By keeping them on a lanyard around your neck or wrist, you won't have to worry about misplacing them or fumbling through your bag to find them. Plus, it makes using them for purchases or accessing your cabin a breeze! While some cruise lines may provide lanyards or wristbands, it's always good to have one with you just in case. 
Travel bottle cleaning set
With your cleaning set, you can ensure your bottles stay clean and hygienic throughout your trip, without contributing to excess waste.
Taking travel games for kids on vacation can be a great way to keep children entertained and occupied, especially during long flights or car rides. Travel games can also help children learn and develop their problem-solving and critical thinking skills.

When choosing travel games for kids, it is important to consider the age range and interests of the child. Some popular travel games for children include card games like Uno or Go Fish, activity books, and magnetic board games.

In addition to games, bringing along books, coloring materials, and even tablets with educational apps can help keep children entertained while traveling. It is also a good idea to pack healthy snacks and drinks to keep children energized during long trips.

Overall, packing travel games for kids can help make the journey more enjoyable for both children and parents alike.
Travel bottle cleaning set
With your cleaning set, you can ensure your bottles stay clean and hygienic throughout your trip, without contributing to excess waste.
You might be concerned about feeling seasick while cruising. But don't worry, there are some fantastic medications available to help you feel better. Which one you should take depends on different factors, like your medical history and the severity of your symptoms. You may have heard of some popular treatments like Dramamine, Bonine, and scopolamine patches. Both Dramamine and Bonine can be bought over-the-counter and can relieve symptoms of dizziness, nausea, and vomiting. However, they might make you feel quite sleepy. Scopolamine patches are also available, but you will need a prescription to use them. They're applied behind the ear and can help prevent symptoms for up to three days, although side effects like a dry mouth or blurred vision might occur. It's always a good idea to consult your doctor and stay safe and sound while cruising!
Be sure whichever route you choose, you purchase the medicine prior to your cruise because they are premium priced on the ships.
You can use a weekly pill organizer for all of your medications. If it's a scheduled drug, don't forget to bring a copy of the prescription. This helps in case authorities need to check on medications you're taking. Remember to pack enough medication to last for your entire trip and a few extra days, just in case of unexpected changes. Also, bring along your go-to over-the-counter medications such as pain relievers or allergy medication. By doing so, you can have peace of mind, knowing that you're well-prepared before embarking on your next adventure.
One thing that I personally do is fill up a pill organizer with OTC meds to limit bottles we take, and keep things organized. We use this at home as well and it's so handy!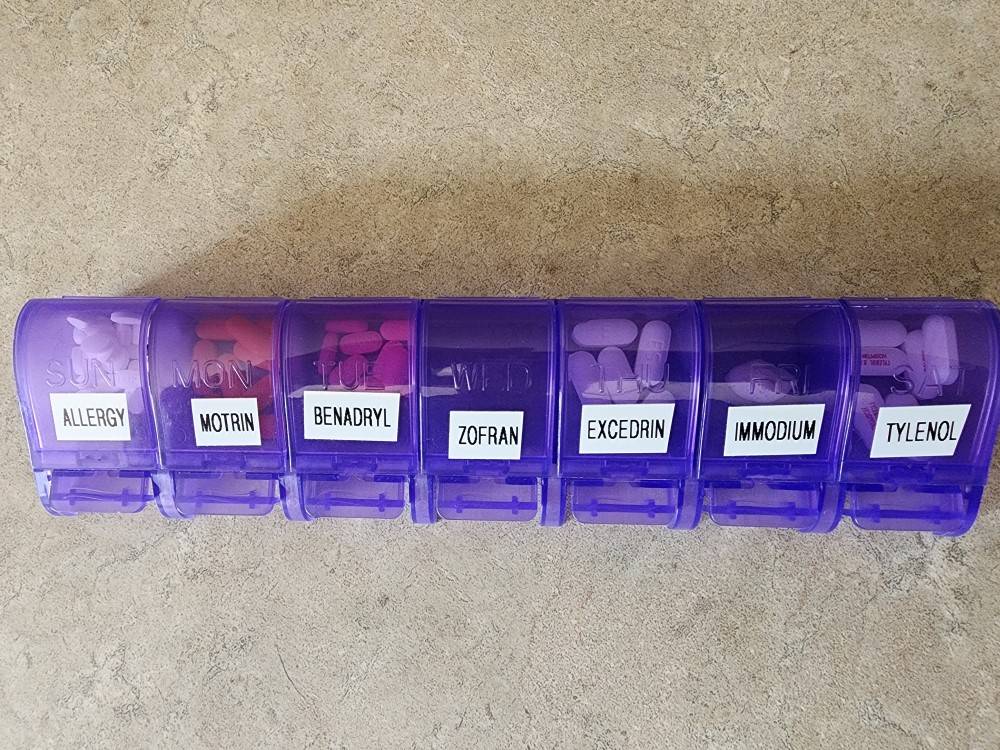 Cruising ducks is a fun tradition that involves hiding and finding rubber ducks on a cruise ship. Passengers bring small rubber ducks on board and hide them in various locations around the ship, such as in public areas or in their cabins. Other passengers then search for the ducks, providing a fun activity and a chance to explore the ship.

The tradition has become popular on many cruise lines, and some even sell branded rubber ducks in their onboard shops. Cruising duck enthusiasts have created social media groups where they can share their finds and connect with other passengers.

In recent years, some cruise lines have encouraged the cruising duck tradition by holding organized duck hunts, where passengers can win prizes by finding special ducks hidden around the ship. Cruising ducks is a lighthearted and entertaining way to add to the cruise ship experience for both children and adults.
Each cruise line has different policies as far as what you can take on board with you to drink.
Carnival allows each person to bring on a 12pk of canned sodas or water/juice in cartons. NO BOTTLES ALLOWED. You can also buy more sodas at each port. Each adult 21+ can take on a bottle of wine.
Royal Caribbean also allows each guest 21+ to bring on a bottle of wine. However they restrict how much soda you can bring on. You're only allowed 12 cans per cabin.
Norwegian allows you to bring wine on board, and charges $15 per bottle as their corkage fee. However they do not allow any soda to be brought on board. 
Taking photos of your luggage before you head to the airport or cruise ship can really come in handy if your bags happen to go astray. Not only does it help you recognize your own bags, but those photos can be super helpful in finding your luggage if it gets lost. The photos give you visual proof of what your bags look like, and can be shared with airport and cruise ship staff so they know exactly what they are looking for. Plus, if you end up having to file a claim because your bags weren't found, the photos can really help prove what was inside and its value. It's a small step that can make a big difference in your peace of mind while traveling! 
Important documentation information
Keep your documentation with you!
Keep all of the above mentioned items in your carry on luggage, not in your checked luggage. Otherwise you will give your luggage to the porters before you even enter the terminal and once you get to security you won't have any paperwork. By then your luggage may already be on the ship and you won't be joining it.
Honeymoon cruises
If this is your honeymoon cruise, be sure to book the cruise in your MAIDEN NAME. Otherwise you will get to port and your booked married name will not match your maiden name on your documentation.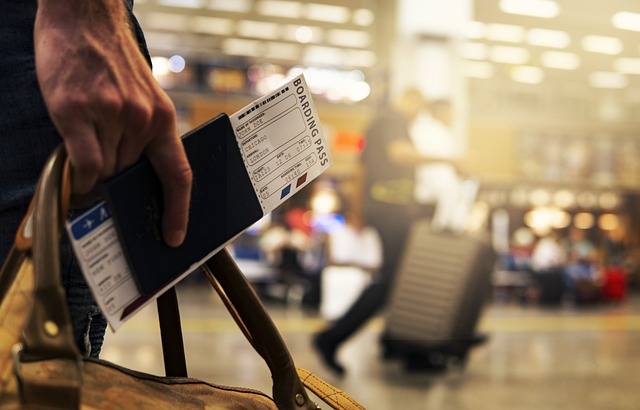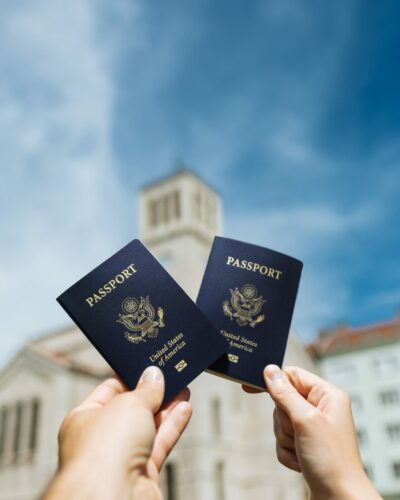 Although recommended, a Passport is not required for a closed loop cruise, which is a cruise leaving and returning to the same US port. You do not need a Passport. However in the event of an emergency and you have to fly home (this is rare but can happen), you're going to be delayed getting back with no Passport. You can get back to the US on just a birth certificate but again, it will delay you.
If you're getting a Passport, the Passport should be valid at least 6 months post-cruise.
You also need the Passport Book to fly, the Passport Card is invalid for air transportation. 
If you do not have a Passport, you can cruise with a birth certificate. 
If you do not have a Passport, you can use your birth certificate to cruise. You need to ensure that it's an actual birth certificate however. The little novelty paper you get from the hospital with footprints is not a birth certificate. That's a scrapbook item. I know this is common sense to most but there are people who think that's a birth certificate–It's not.
With Carnival, you can use a photocopy of the birth certificate made from your home printer. Leave the original at home where it's safe. The photocopy does not need to be certified, notorized nor have a raised seal.
Royal Caribbean and Norwegian both require the original birth certificate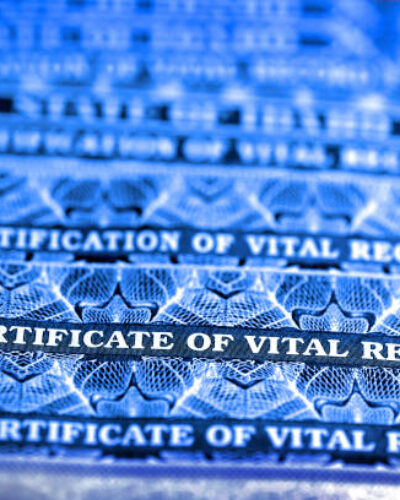 Saving PDF copies of your receipts for your cruise is a great idea! Not only does it serve as proof of payment for any pre-purchased excursions, drink packages, and other important info, but it can also save you a lot of hassle in case of any billing errors or discrepancies. Plus, who wants to carry around a bunch of paper copies when you can have them all on your phone? Just remember to keep them in a secure location to protect your personal and financial information.
Are you planning a trip but worried about unforeseen events ruining your plans? Look no further than InsureMyTrip.com! Their website offers a comprehensive range of travel insurance options to protect you against unexpected trip cancellations, medical emergencies, lost baggage, and more. Compare and choose from their top-rated providers to find the perfect policy to fit your needs and budget. Plus, with their 24/7 customer service and support, you can travel with peace of mind knowing they're always there to help. Don't risk losing your hard-earned money and precious vacation time – visit InsureMyTrip.com today for your travel insurance needs! Love2Cruise highly recommends InsureMyTrip.com for hassle-free travel protection.