Bonaire!
Bon Bini! Mi Stima Bonaire
Bonaire is an island municipality of the Netherlands, lies off Venezuela's coast in the southern Caribbean. It's reef lined coast is protected by Bonaire National Marine Park. Beyond its rich marine life, the island shelters lizards, donkeys and birds within its immense Washington Slagbaai National Park, marked by beaches, lagoons, caverns and desert-like hills. 
Cruise ships dock in Kralendijk which is the capital of Bonaire. Kralendijk is semi-modern with paved streets and they are in good shape. Once you get further into the island, the streets are very narrow but maintained fairly decent. You drive on the right hand side of the road on Bonaire. Once you exit the cruise port, there's a very small shopping area but no Dufry store to walk through. Kralendijk is a short walk to the left of the cruise terminal if you wish to walk into town.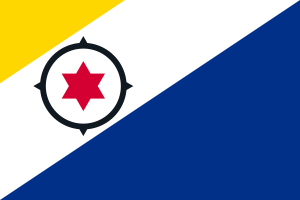 Size: 111.2 mi²
Languages: Papiamento, Dutch, English
Currency: US Dollar
Cruise Port: Kralendijk
Our time in Bonaire! (Blog entries)
Shop in Kralendijk
Explore the island on a golf cart
Te Amo Beach
Pel'i Mangel Beach
Slave Huts at Orange & Red Pan
Willemstoren Lighthouse and Ruin
Atlantis Beach
Slave Huts at White Pan
Pink Beach
Blue Pan & Ruin
Pekelmeer Flamingo Sanctuary
Salt Pans/ Solar Salt Works
Sorobon Beach
Tsunami Rocks
Donkey Sanctuary
Lac Bay
Boka Kanoo
Klein Bonaire
No Name Beach (Klein Bonaire)
West Punt (Klein Bonaire)
Eating in Bonaire (Me Ke Kome)
There are lots of restaurants and places to eat at in Bonaire, especially in Kralendijk. You won't have trouble finding something to eat no matter where you go. 
Local Cuisine
Mi Banana – Caribbean, Latin, Seafood
Eddy's Bar – Caribbean, Seafood
Posada Para Mira – Caribbean, Soups
Irie Jamaican Cuisine – Caribbean, Jamaican
CHEFS Bonaire – Seafood, European
Capriccio – Italian, European
Yhanni's Arepas – Caribbean, Venezuelan