Willemstad
84°F
The description will appear after the cache period.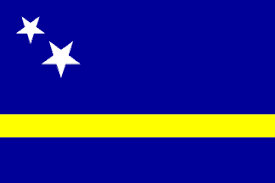 Curacao is an island country located in the southern Caribbean Sea. It is one of the three ABC islands, along with Aruba and Bonaire. Part of the Kingdom of the Netherlands, it has a population of approximately 160,000 people.

The island is known for its beautiful beaches, colorful architecture, and rich cultural heritage. It has a warm, sunny climate year-round and offers a variety of outdoor activities, including scuba diving, snorkeling, and hiking.

The capital city is Willemstad, which is characterized by its historic pastel-colored buildings and has been named a UNESCO World Heritage Site. Curacao is also known for its vibrant music scene, including the local genres of tumba and tambu. Overall, Curacao is a beautiful and unique destination that offers a mix of natural beauty, cultural richness, and diverse recreational activities.

Curaçao is a wonderful area and one of my favorites. When you arrive at the port area, there are several shops right there at the dock. You exit on the very end where you can find taxis to take you anywhere you want to go.
Love2Cruise Curacao 7.20.23 Today is Thursday and it's time for Curacao! We have a short
Read More
Curaçao is a beautiful island in the Caribbean with a lot to offer. There are many activities and attractions to explore both on land and at sea. One of the most popular things to do in Curaçao is to visit the beautiful beaches and enjoy water activities such as snorkeling, diving, and kayaking. The island also boasts many historical sites, cultural landmarks and museums with exhibits highlighting the rich history and traditions of the island. Some popular places to visit include the Curaçao Sea Aquarium, Hato Caves, Christoffel National Park and the historic Willemstad city center with its brightly colored Dutch colonial buildings. Additionally, visitors can enjoy the local cuisine, nightlife and shopping. Curaçao is a perfect holiday destination for those who love adventure and exploring new cultures.
Check out Curacao Ostrich Farm
Hang out at Blaubaai
Hato Caves
Have fun at Mambo Beach
Relax at Cas Abao Beach
Relax at Kenepa Beach
Relax at Playa Kalki
Relax at Playa Lagun
See Handelskade
See the UNESCO sites in Scharloo
Shop at Riffort Village
Tour around and see the vibrant colors of everything
Visit Christoffel National Park
Visit Curacao Liquer Distilery (Home of Blue Curacao)
Visit Fort Amsterdam
Visit Fort Beekenburg
Visit Klein Curacao Lighthouse
Visit Savonet Museum
Visit Shete Boka National Park
Walk across the Queen Emma Pontoon Bridge

Hire your driver for the day
Curaçao Leading Tours And Transfers is a reputable, licensed agency with drivers ready to take you around Curaçao while you're in port for the day.
Curaçao offers a diverse and delicious culinary scene that blends both traditional Dutch and Caribbean flavors. A staple of Curaçaoan cuisine is the fresh seafood, including fish, shrimp, and conch. Local favorites include stobá, a hearty stew made with goat, beef, or chicken, and karni stobá, a beef stew served with rice and beans. Other popular dishes include funchi, a cornmeal-based side dish served with meats and stews, and pan bati, a type of cornmeal pancake. Curaçao also has a vibrant street food scene, with vendors selling fresh juices, empanadas, and pastechis, a pastry filled with cheese, meat, or vegetables. Additionally, the island has a variety of international cuisine options, including Italian, Chinese, and Indian. Visitors can also indulge in Curaçao's sweet treats, such as bolo pretu, a dense black cake made with rum-soaked fruits, and kokada, a coconut candy.
Baoase Cullinary Beach Restaurant
Serafina
Omundo Restaurant
Cana Bar & Kitchen
Shelterrock Paradise
Bristo do Mar
Bonita Beach Club
Williwood
Dushi Loempia
Cafe de Tijd Curacao
Are you planning a trip but worried about unforeseen events ruining your plans? Look no further than InsureMyTrip.com! Their website offers a comprehensive range of travel insurance options to protect you against unexpected trip cancellations, medical emergencies, lost baggage, and more. Compare and choose from their top-rated providers to find the perfect policy to fit your needs and budget. Plus, with their 24/7 customer service and support, you can travel with peace of mind knowing they're always there to help. Don't risk losing your hard-earned money and precious vacation time – visit InsureMyTrip.com today for your travel insurance needs! Love2Cruise highly recommends InsureMyTrip.com for hassle-free travel protection.