Basseterre
80°F
Partly cloudy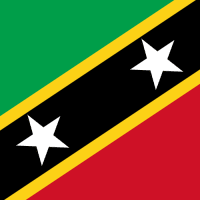 St. Kitts is a small Caribbean island nation located in the West Indies. It is known for its natural beauty, crystal-clear waters, and palm-lined beaches. St. Kitts has a long and fascinating history, having been inhabited by both the British and the French at various points in time. Today, it is a popular destination for tourists looking for a tropical paradise.
Visitors to St. Kitts can enjoy a variety of activities, including hiking, snorkeling, and scuba diving. The island is also known for its vibrant nightlife, with a number of bars and nightclubs that stay open until the early morning hours. The capital city, Basseterre, is home to a number of historical landmarks, including the National Museum of St. Kitts and Nevis and the imposing Brimstone Hill Fortress National Park, which is a UNESCO World Heritage Site. Additionally, St. Kitts is home to a number of luxury hotels and resorts, making it a popular destination for honeymooners and those seeking a romantic escape.
When you debark your ship, you will walk through a typically Dufry area and into a shopping plaza. There are plenty of shops here as well as a few places to eat. You can continue straight out to find a taxi or you can arrange a private excursion there in the shopping plaza. 
Things to do in St. Kitts
St. Kitts is a beautiful Caribbean island rich in natural beauty, history and culture. There are a ton of activities to do, attractions to see and places to explore. One of the most popular cultural activities is exploring the island's historic sites and buildings such as Brimstone Hill Fortress, an UNESCO World Heritage Site.

Visitors can also venture into the lush rainforests ideal for hiking and observe the flora and fauna in their natural habitat. Nature lovers will enjoy the island's numerous beaches ideal for swimming, snorkeling, kayaking and other watersports. Scuba diving at the coral reefs offshore is also a popular activity.

Other activities include island tours, ziplining, mountain biking, catamaran trips and more. There is a lot to do in this captivating island perfect for family vacation, romantic getaway or solo adventure.
Explore Basseterre
Ride the St. Kitts Scenic Railway
Visit Cockleshell Bay
Visit Old Road and see the history dating back to 1624
Visit Romney Manor
Visit the fortress on Brimstone Hill
Visit Timothy Hill (where the Atlantic & Caribbean meet)
St. Kitts has a variety of food options ranging from local Caribbean cuisine to international flavors. Seafood and fresh produce are popular ingredients in many dishes. Some traditional local specialties include spicy goat water, saltfish and plantains, callaloo soup, and coconut dumplings. Local street food vendors and markets are great places to try these dishes.

There are also many fine dining restaurants on the island with international cuisine such as Italian, French, and Asian. These restaurants are often located at luxury resorts or boutique hotels. It's worth noting that dining on the island can be pricey.

Overall, St. Kitts has something for everyone when it comes to food options. Visitors can indulge in local cuisine and fresh seafood or enjoy international flavors at high-end restaurants.
Blu
Fire Steak & Seafood
Jam Rock
Marshalls
Pizza Shack
SALT Plage
Serendipity
Shipwreck Beach Bar & Grill
Spice Mill Restaurant
Timo Bar & Kitchen
This page is dedicated to Liz Pereira of Pereira Tours. Liz was a wonderful lady and was very known in the cruise community for her wonderful excursions she offered in St. Kitts. She was very active in all of the Facebook groups and many people knew her.
Sadly, Liz passed away in the spring of 2020. She will be greatly missed. I am very honored to have known her for several years and have been able to know her in person.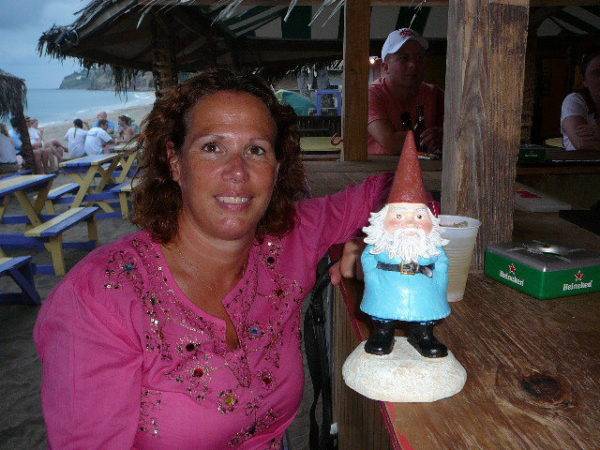 Are you planning a trip but worried about unforeseen events ruining your plans? Look no further than InsureMyTrip.com! Their website offers a comprehensive range of travel insurance options to protect you against unexpected trip cancellations, medical emergencies, lost baggage, and more. Compare and choose from their top-rated providers to find the perfect policy to fit your needs and budget. Plus, with their 24/7 customer service and support, you can travel with peace of mind knowing they're always there to help. Don't risk losing your hard-earned money and precious vacation time – visit InsureMyTrip.com today for your travel insurance needs! Love2Cruise highly recommends InsureMyTrip.com for hassle-free travel protection.