Hamilton
61°F
Freezing fog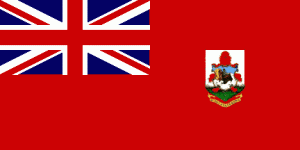 Bermuda is a British overseas territory in the North Atlantic Ocean. It is located approximately 650 miles east of North Carolina and consists of around 138 islands and islets. The largest and most populous island is simply called "Bermuda".

The capital city of Bermuda is Hamilton, and its currency is the Bermudian dollar. Bermuda is known for its pink sand beaches, crystal-clear waters, and warm climate. Despite its small size, Bermuda has a rich history, fascinating culture, and boasts a robust economy. Its economy is largely based on tourism, offshore finance, and reinsurance.

Bermuda's government is modeled on the British parliamentary system, with a Governor appointed by the British monarch and a two-chamber parliament. Bermuda is also famous for the Bermuda Triangle, an area of the North Atlantic Ocean where several ships and planes have disappeared under mysterious circumstances.
Most cruise ships dock at the Royal Naval Dockyard which is a massive dockyard with plenty of shopping and eateries within the confines. There are also other activities to do within the dockyard such as an escape room, a man-made beach, a museum, putt-putt, and more. 
There is also a ferry that comes to the Royal Naval Dockyard that will take you to Hamilton. This is known as the "Blue Route". There's also a ferry that will take you to St. George's. You will also find plenty of taxi's ready to take you anywhere you want to go.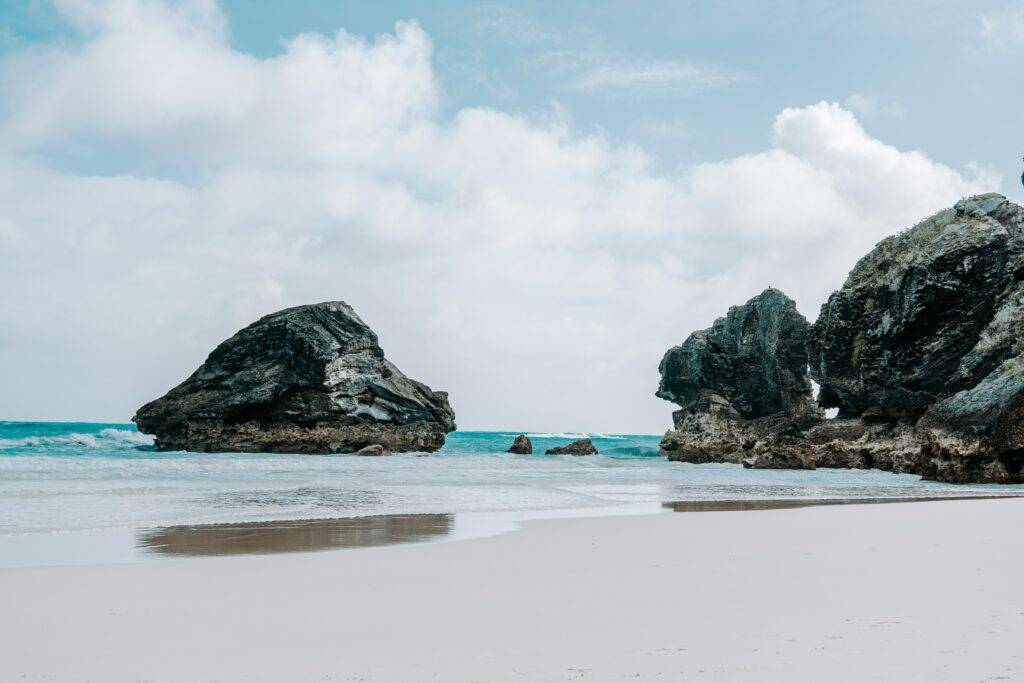 Bermuda on the Carnival Legend from Baltimore We have not cruised since June, so we
Read More
There are plenty of things to do in Bermuda that will keep you entertained throughout your stay. If you're a beach lover, then Bermuda won't disappoint you. You can visit Horseshoe Bay Beach, which is considered one of the most picturesque beaches on the island. For adventure seekers, there is scuba diving, snorkeling, kayaking, and even parasailing.

The island has a fascinating history that you can explore by visiting the UNESCO World Heritage site, St. George's Town. You can also take a walk down the Capital city of Hamilton where you can shop, dine and visit the Bermuda National Gallery. Lastly, Bermuda's food scene is something to experience with its own unique style of food that blends Caribbean and British influences such as fish chowder, fish sandwich, and Rum Swizzle.
Bermuda Institute of Ocean Sciences
Carter House
Clearwater Beach
Crystal Caves
Dolphin Quest
Fort Hamilton
Gibbs Hill Lighthouse
Harbour Nights*
Heydon Trust Chapel
Horseshoe Bay Beach
Lost at Sea Memorial
Lovers Lake
National Museum of Bermuda
Shelly Bay Beach
Snorkel Park Beach
Somerset Bridge
St. Davids Lighthouse
The Cut Bridge
Tobacco Bay Beach
Turtle Bay Beach
*Harbour Nights takes place every Wednesday in the summer in the city of Hamilton.
The food scene in Bermuda is diverse and heavily influenced by Caribbean, British, and American cuisine. Traditional dishes include fish chowder, codfish breakfast, and Bermuda fish sandwich. Many restaurants use locally sourced ingredients such as fish, vegetables, and fruits. The island also has a thriving rum culture, with many bars and restaurants offering a variety of rum-infused drinks.

There are many high-end restaurants in Bermuda, offering everything from Japanese and Italian to French and British cuisine. These can be found in hotels or in standalone locations. Mid-range restaurants and cafes are also plentiful in areas like Hamilton and St. George's. In addition, there are many casual dining options, including beach bars and food trucks. Visitors can also try traditional afternoon tea at some of the island's luxury hotels.

It is important to note that restaurants in Bermuda can be expensive due to the high cost of importing food and ingredients. However, the quality of the cuisine and the stunning views from many restaurant locations make it a worthwhile investment for foodies and travelers alike.
Hamilton & Central Parishes
1609 Bar – Caribbean
Angelo's Bistro – Italian
Ascots – European
Astwood Arms – British
Barracuda Grill – Seafood
Beau Rivage – French
Bermuda Bistro at the Beach – Lively
Bistro J – French
Blu Bar & Grill – Eclectic
Bolera Brasserie – French
Bouchee – French
Bulli.Social – American
Buzz – Cafe
Cafe Coco – Caribbean
Coconut Rock & Yashi Sushi Bar – Eclectic
Crown & Anchor – Eclectic
Dangelini's Cafe – Cafe
Devil's Isle Cafe – European
Flanagan's Irish Pub – Irish
Fourways Restaurant & Inn – European
Harbourfront – International
Harry's – Steakhouse
Hog Penny Pub – British
House of India – Indian
Jamaican Grill – Jamaican
La Trattoria – Italian
Lido Restaurant – Mediterranean
Little Venice – Italian
Lobster Pot & Boat House – Seafood
L'Oriental – Asian
Mad Hatters – European
Marcus – Caribbean
Mediterra – Mediterranean
Mickey's Beach Bistro – Seafood
Port O' Call – Seafood
Portofino – Italian
Rosa's – Mexican
Ruby Murrys – Indian
Seaside Grill – Caribbean
Spring Garden Restaurant – Caribbean
Streetwize – British
The Cottage Cafe & Bistro – Cafe
The Docksider Pub & Restaurant – British
The Pickled Onion – Caribbean
The Red Carpet – European
The Terrace – Caribbean
Utopia – Contemporary
Victoria Grill – American
St. George's & Eastern Parishes
Blackbeard's Hideout – Caribbean
Carriage House – British
Landfall Restaurant – Caribbean
Mama Angies – Cafe
North Rock Brewing Company – British
Pizza House – Pizza
Rustico Restaurant & Pizzeria – Italian
Specialty Inn – Casual
Swizzle Inn – Casual
Tempest Bistro – French
The Island Brasserie – Steakhouse
The Point – Caribbean
Tom Moore's Tavern – Historical
Victoire Cafe – Cafe
Wahoo's Bistro & Patio – Seafood
White Horse Pub – Caribbean
Yo Cherry – Fast Food
The Dockyard & Western Parishes
Bacci – Italian
Bone Fish Bar & Grill – Lively
Breezes – Caribbean
Coconuts – Caribbean
Dockyard Pastry Shop – French
Frog & Onion Pub – British
Gulfstream – Seafood
Henry VIII Restaurant – British
Newport, a Gastropub – British
Ocean Club – Seafood
Somerset Country Squire – British
The Burger at Wickets – American
The Dining Room – European
Waterlot Inn – Intimate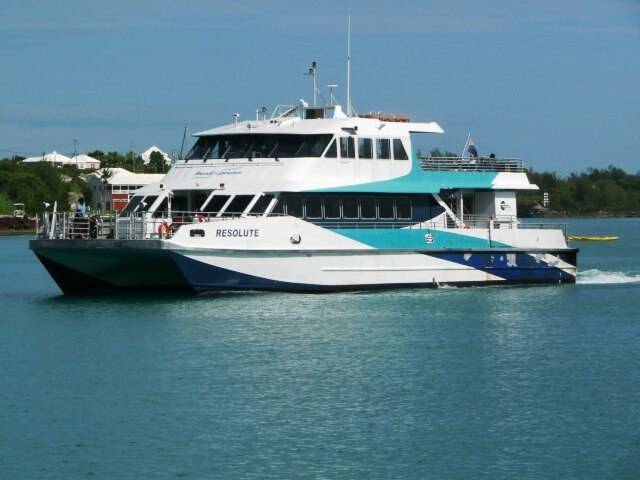 Bermuda Ferry (Blue Route)
The Hamilton Ferry Blue Route in Bermuda is a water transportation system that operates between the capital city of Hamilton and various destinations across the island. This route includes stops at popular tourist attractions such as the historic Dockyard, the town of Somerset, and St. George's. The ferries operate daily from early morning until late evening, with departures every 30 minutes during peak times. The journey time between Hamilton and the Dockyard is approximately 20 minutes, with additional travel times varying depending on the destination. The ferries are equipped with comfortable seating, air conditioning, and refreshment services. The Hamilton Ferry Blue Route is a convenient and scenic way to explore Bermuda, offering visitors a unique perspective of the island's picturesque landscapes and crystal-clear waters.
Royal Naval Dockyard to Hamilton Fares
You can save money by purchasing passes.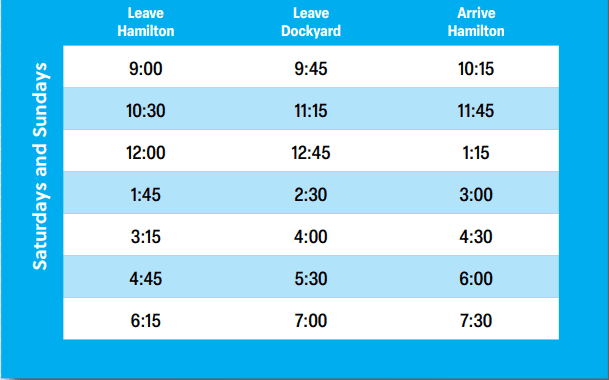 Are you planning a trip but worried about unforeseen events ruining your plans? Look no further than InsureMyTrip.com! Their website offers a comprehensive range of travel insurance options to protect you against unexpected trip cancellations, medical emergencies, lost baggage, and more. Compare and choose from their top-rated providers to find the perfect policy to fit your needs and budget. Plus, with their 24/7 customer service and support, you can travel with peace of mind knowing they're always there to help. Don't risk losing your hard-earned money and precious vacation time – visit InsureMyTrip.com today for your travel insurance needs! Love2Cruise highly recommends InsureMyTrip.com for hassle-free travel protection.