Carnival offers an extensive range of dining options suited to every taste and dietary requirement. The main dining rooms serve a range of dishes from classic American cuisine to international fare. The Lido Marketplace offers a variety of fast-food options for breakfast, lunch, and dinner. Guy's Burger Joint, created by celebrity chef Guy Fieri, serves up juicy burgers, hand-cut fries, and house-made sauces. The BlueIguana Cantina specializes in fresh tacos and burritos, while the Seafood Shack offers a selection of fresh seafood dishes. For a special occasion, book a table at the steakhouse or try the elegant Chef's Table experience, where guests can enjoy an exclusive multi-course dinner paired with wine. There is also 24-hour room service available for those who prefer to dine in the comfort of their stateroom. Overall, there are plenty of delicious options to satisfy every craving on a Carnival Cruise.
Everywhere you turn, there will be food. With the exception of the specialty restaurants, all of the food you see is included. Eat all you want. Eat as much as you want. Try new things. Rather than paying $50 for a dish at an expensive restaurant to "try", try it on the ship. If you don't like it, order something else. Order 2 steaks if you want them. Order 6 appetizers. Order 9 desserts. Whatever makes you happy, do it. Nobody is going to judge you, people do it all of the time. Do keep in mind that Carnival charges $5 for each entrée in the main dining room after your 2nd entrée. Your first 2 are free. 
You can eat breakfast EVERY DAY in the Main Dining Room. On sea days, there's sea day brunch as well.
Aside from the buffet and the MDR, there are always other places to eat. Some ships don't have certain places. You have to check to see if your ship has a certain restaurant you want.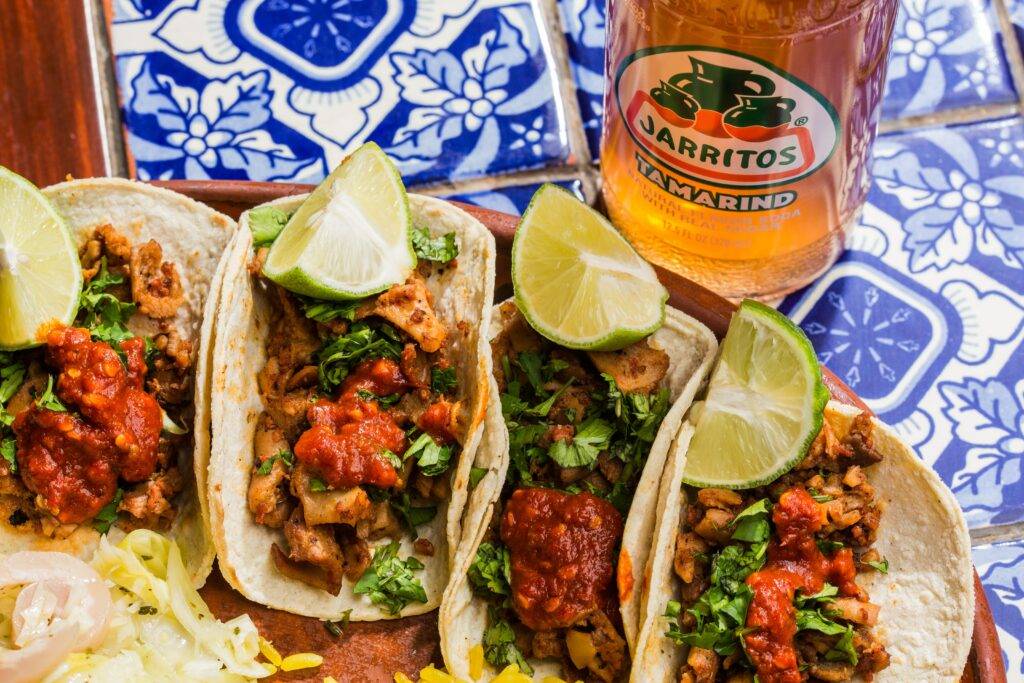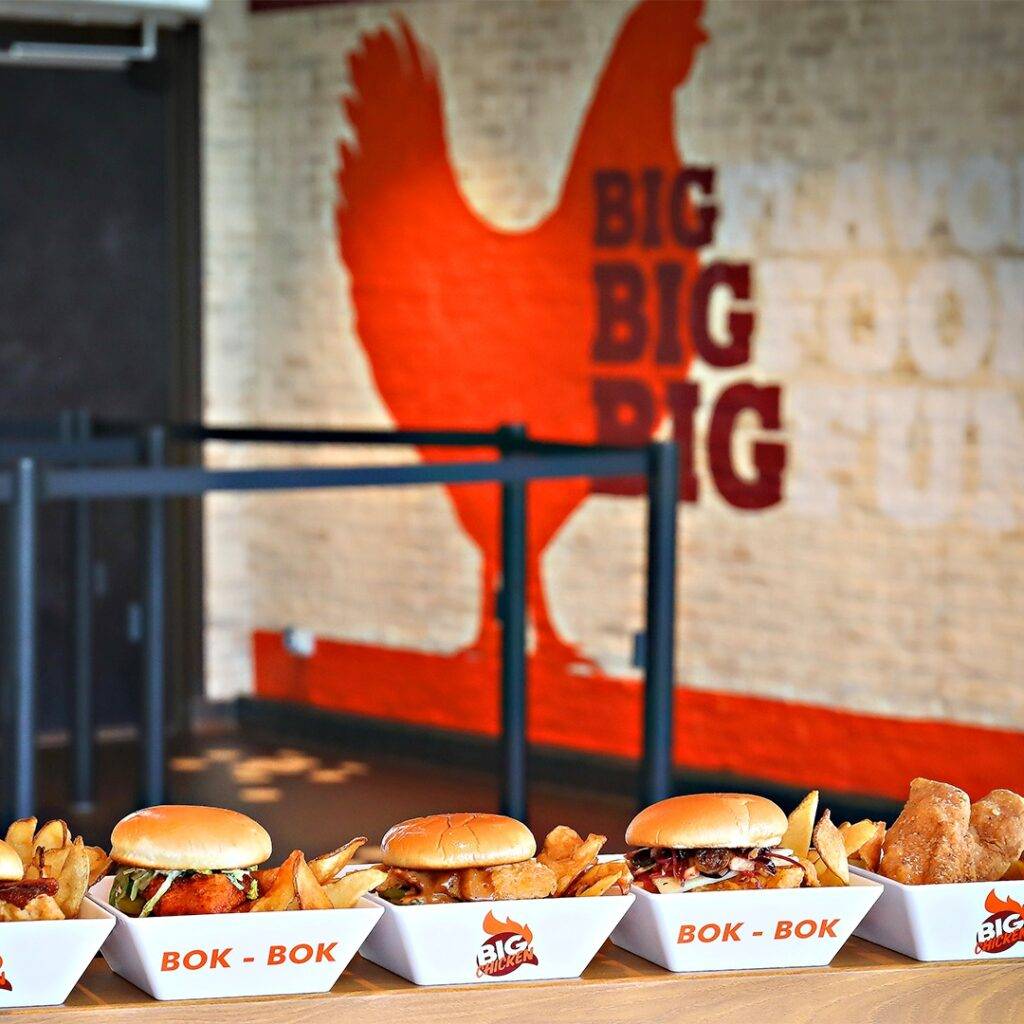 When you book your cruise, you will need to choose a dining time. This will be the time you are allowed to eat in the main dining room. If you miss your assigned dining time, you cannot join another dining time. You will need to eat at a specialty restaurant, or at the buffet. You definitely do not want to miss dinner in the main dining room though.
Assigned Dining
You may choose between early seating which you must go to the dining room at 5:30pm, or late seating which you must go to the dining room at 7:45pm. If you choose assigned dining, you need to be to the dining room at your assigned time within a 10 minute window. You will be assigned the same table every night and will likely sit with strangers. You will also have the same wait staff each night. The assigned dining room is typically the aft dining room.
Anytime Dining
This concept is the same as a land based restaurant. You can show up any time between 5:30pm and 9:00pm to eat, whenever you get hungry. You can still have the same wait staff each night if you want them, you can still sit with strangers if you wish or you can sit with just your family. You can also have dinner with your friends one night if you wish, as long as they have anytime dining as well. The anytime dining room is typically the fwd dining room.
Anytime Dining Check In
With anytime dining, you simply open The Hub app and click "Request a table". Once your table is ready, you will get a notification that your table is ready, your table number and you go down to the dining room and to your table.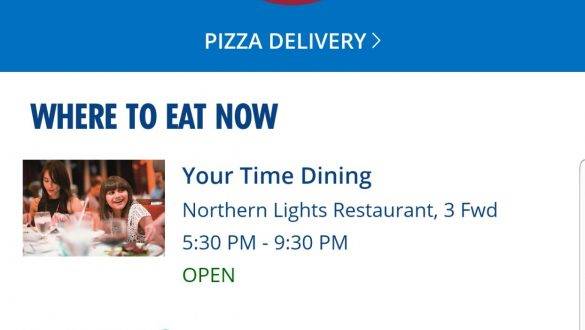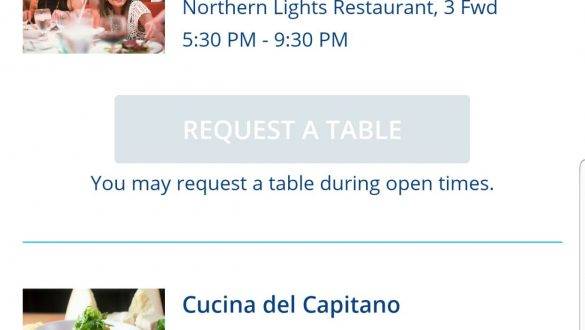 Guests cruising on the Excel Class ships are able to enjoy some of Carnivals specialty dining options for free at dinner. This includes Cucina del Capitano, Guy's Pig & Anchor Smokehouse and Chibang! These venues are alternative options to the main dining room.
Guests with Your Time Dining can eat dinner at the above mentioned restaurants any time during their nightly open hours.
Guests with traditional time dining (Early/Late) are allowed to eat at the above mentioned restaurants after 7:30pm
Are you planning a trip but worried about unforeseen events ruining your plans? Look no further than InsureMyTrip.com! Their website offers a comprehensive range of travel insurance options to protect you against unexpected trip cancellations, medical emergencies, lost baggage, and more. Compare and choose from their top-rated providers to find the perfect policy to fit your needs and budget. Plus, with their 24/7 customer service and support, you can travel with peace of mind knowing they're always there to help. Don't risk losing your hard-earned money and precious vacation time – visit InsureMyTrip.com today for your travel insurance needs! Love2Cruise highly recommends InsureMyTrip.com for hassle-free travel protection.