San Miguel de Cozumel
89°F
Moderate or heavy rain with thunder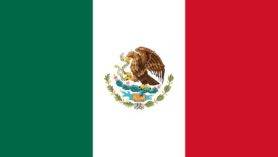 Cozumel is a picturesque island located in the Caribbean Sea off the eastern coast of Mexico's Yucatan Peninsula. It is well-known for its crystal-clear waters, white sand beaches, and breathtaking coral reefs. Cozumel is also home to many all-inclusive resorts, making it a popular tourist destination.

Visitors can enjoy a variety of water activities, such as snorkeling, scuba diving, jet skiing, and parasailing. The island is known for its rich history and culture, which can be explored through various tours and museums.

Visitors can also enjoy local cuisine that features fresh seafood and traditional Mexican dishes. Some popular attractions include the San Gervasio Mayan Ruins, the Cozumel Museum, and the Chankanaab National Park.
The Cozumel cruise port is fairly large and offers quite a bit. Cozumel is the largest island in the Yucatan peninsula. It can currently dock 8 (yes, EIGHT) cruise ships at once each day. This makes for a very busy port.
In the port area are quite a few ships, as well as restaurants. In fact the first thing you come to once you debark the ship is Three Amigos Restaurant. It's actually good food here, but you want to get away from the port area and enjoy your port of call. 
Compare AI resorts in Cozumel
Compare Mr. Sancho's, Nachi Cocom and Paradise Beach
There are plenty of things to do in Cozumel for travelers of all interests. Nature lovers can enjoy exploring the island's coral reefs via snorkeling or scuba diving. For adrenaline junkies, there are plenty of water activities like jet skiing and parasailing, as well as zip-lining and ATV tours.

There are 3 main all-inclusive beach clubs that most cruise passengers visit; Mr. Sancho's, Paradise Beach and Nachi Cocom. These are a great way to spend your day relaxing while in port.

Those interested in history and culture can visit the island's many Mayan ruins, including San Gervasio. There are also plenty of beaches to relax on, as well as shopping and dining options in the main town of San Miguel. Cozumel is a great destination for families, couples, and solo travelers alike.
100 Leagues Under the Sea
Eat, drink and shop in San Miguel
High Fly Adventure Zip Line
Isla Passion
Money Bar Beach Club (Snorkeling)
Mr. Sanchos
Nachi Cocum
Paradise Beach
Parasailing
Park Royal
Playa Chen Rio
Playa De San Martin
Playa Del Carmen
Playa El Cielo
Punta Sur
Ride an ATV, Jeep or dune buggy
Salsa & dance at Playa Mia
San Gervasio (Mayan Ruin)
Sea Trek
See Palacio Municipal
Shop at Los Cinco de Soles
Tequila Tour
Tulum (Mayan Ruin)
Visit Castillo Real (Mayan Ruin)
Visit Clear Lounge Underwater Oxygen Bar
Visit Museo de la Isla de Cozumel
Visit Xcaret and float on the underground river
Cozumel is famous for its delicious Mexican cuisine, but visitors can also find a range of international food options. The island is known for its fresh seafood, with local favorites including ceviche, fish tacos, and shrimp dishes. Restaurants in Cozumel range from beachfront taco stands to high-end eateries.

For local cuisine, visitors can head to places like Los Otates, where they can indulge in traditional Mexican dishes like tacos al pastor, tamales, and enchiladas. For seafood, places like La Perlita and Kinta offer a selection of fresh and delicious seafood dishes.

Visitors seeking international cuisine can head to places like Kondesa, a chic restaurant that offers dishes inspired by European, Asian, and Latin American cuisine. Italian restaurant La Cocay and French restaurant No. 6 are also popular options.

Overall, visitors to Cozumel can find a wide range of delicious culinary options to suit any taste and budget.
Alberto's Beach Bar
Bubba Gump Shrimp Co.
Burritos Gorditos
Guido's (this is where the crew goes)
Kondesa
Lobster Shack
Margaritaville
Pancho's Backyard
Señor Frogs
Taco y Tequila Cozumel
Are you planning a trip but worried about unforeseen events ruining your plans? Look no further than InsureMyTrip.com! Their website offers a comprehensive range of travel insurance options to protect you against unexpected trip cancellations, medical emergencies, lost baggage, and more. Compare and choose from their top-rated providers to find the perfect policy to fit your needs and budget. Plus, with their 24/7 customer service and support, you can travel with peace of mind knowing they're always there to help. Don't risk losing your hard-earned money and precious vacation time – visit InsureMyTrip.com today for your travel insurance needs! Love2Cruise highly recommends InsureMyTrip.com for hassle-free travel protection.