Things to do before you go
Snail Mail
Be sure to stop the USPS from delivering mail to your house. You can notify them up to 30 days in advance to stop delivering your mail while you're gone. Simply go to their website  and fill out the form.
Bank & credit cards
Be sure to notify your bank and credit cards that you're traveling. If they start seeing charges on your card from out of the country, it could be flagged as fraud and your account frozen until you unlock it. You don't want to be stuck out of the country with no money to spend.
Pets
Be sure to have boarding set up for your pets or someone to care for them. Don't forget your plants also.
Cruise check in
Be sure to check-in with Carnival and reserve your check-in time if you haven't already. Don't forget to print your luggage tags as well. 
It's highly recommended that you get to your cruise port city a day in advance. Anything could happen if you attempt to travel to the port the day of. Flights are cancelled all of the time, ESPECIALLY in the winter, car trouble, accidents, construction, anything can happen.  Get there a day before your cruise. You don't want to start your vacation off with stress, or even worse, miss your cruise because you decided to travel the day of.
Driving
If you're driving, know where you are going. It's simple. The day before, drive to the terminal to see exactly where you need to go and what you need to do.
If you're going the day before like I suggested, you should look for a Park, Snooze & Cruise package. That way you can keep your vehicle there for the duration of your cruise at no cost. Cruise terminal parking is expensive! ($100+)
Know ahead of time what to expect, traffic wise. Some roads may be closed during embarkation to cruise traffic. Is there construction? How many hours long will the car line be to get in?
Flying
Air fare changes often, several times a day in some cases. Book your flight and book your flight early. The earlier you book, the cheaper it will be. Keep an eye on the prices however, the same way you would do a cruise. Book your flight on a Tuesday or Wednesday. Those are the cheapest days to fly typically. Fridays and Saturdays are the most expensive. Also be aware of spring break and holidays. There is always a surge in pricing then as well.
Google Flights will give you real-time pricing and compare flights. Also look at different airports. It may be worth it for you to drive an hour to another airport to save an extra $300+. The Hopper app is another great app for watching airfare.
Just to give you an idea, if I fly from Roanoke, Virginia to Ft. Lauderdale on the dates of my next cruise, it's $1507 for 4 people PLUS LUGGAGE FEES, and we have 1 transfer.  I drive to Raleigh and fly on Southwest and it's $700 with free luggage. After the airlines in Roanoke charge luggage, I save over $1,000 just by driving 2 hours to Raleigh. Plus it's a direct flight.
Fees, Fees, Fees. 1 airline may seem the cheapest but they charge for luggage, put you in an assigned seat, charge for drinks, Wi-Fi, snacks, etc. Don't let a cheap promo grab you without reading the fine print. That's one reason I love Southwest Airlines. Free luggage, free drinks, free snacks and Wi-Fi, open seating and direct flights. I'm not even a Southwest affiliate but you'd think I was. I just genuinely like this airline that much. 
If you are staying at a hotel, then I highly recommend picking a hotel brand that you like, and sticking with them. If you stay loyal to a hotel brand, then you will earn perks such as free wifi, free drinks, free nights, etc. I try to stay with the Marriott or Hilton brand hotels. If you have a BonVoy or Hilton AmEx you get even more points. 
However I typically like to use VRBO and Airbnb when I travel. On my last trip to Miami Beach, I found the perfect Airbnb . We had a 2 bedroom apartment all to ourselves. It was 1 block from Lincoln Road Mall and 1 block from the ocean. It was $90 a night. That's cheaper than any hotel in SoBe. Definitely check out AIRBNB and VRBO when traveling. You can get nicer accommodations for cheaper prices that way. I had that Airbnb listed here but unfortunately it's no longer a property on Airbnb.
However, here's another Airbnb that we used this year in Ft. Lauderdale. This is in a prime location. It's located in the Marriott Beach Place Towers, located at Beach Place in Ft. Lauderdale Beach. Downstairs is a CVS, 2 beach stores, a Haagen-Daaz, and restaurants. It's a block from Las Olas with plenty of shopping and eating.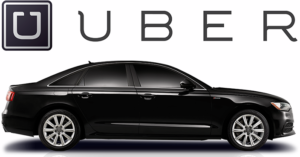 If you aren't driving yourself into your destination or renting a car, you will need a way to get around. If you're renting a car, be sure to rent from an agency that has a rental location at the airport. If it's off-site, the company may have a shuttle but how many people will be using that shuttle and how long will you have to wait?
Personally when we travel and I am not renting a car, I use Uber. There's Lyft also but I prefer Uber.
Uber is super nice, the cars are always newer cars. They're clean, quick to pick you up and more personal since you know the driver ahead of time. Not to mention it's their personal car so they take better care of it. Plus you're supporting someone local.
Plus, Uber is about half the cost of a taxi in most cases. With Uber you pay per car, not per person. If you've never used Uber, you can get your first ride free just by using the code joshr2316ue which is my personal code.
I know some older people are reluctant to try new things and new technology but I guarantee if you use an Uber for your next ride, you'll never get in a taxi again.
PRO-TIP: If it's more than 2 people you probably want an UberX which is an SUV/Van to accommodate your luggage.
Make sure you completed everything online, printed everything you needed to print. Also be sure to sign in and get text alerts for any delays to your embarkation. The cruise prior may be running late in returning thus pushing back your embarkation time several hours. It's nice to get those alerts.