USPS Hold Mail is a service provided by the United States Postal Service that allows customers to temporarily stop delivery of their mail while they are away on vacation or out of town. This service is available for periods ranging from three to 30 consecutive days.

Customers can request to hold their mail online or at their local post office. Mail is held securely at the customer's local post office until the requested end date, after which normal mail delivery will resume. This service is particularly useful for those who are concerned about the security of their mail while they are away or don't have someone available to collect their mail for them.

USPS Hold Mail is a simple and convenient way for customers to ensure their mail is kept safe and secure until their return.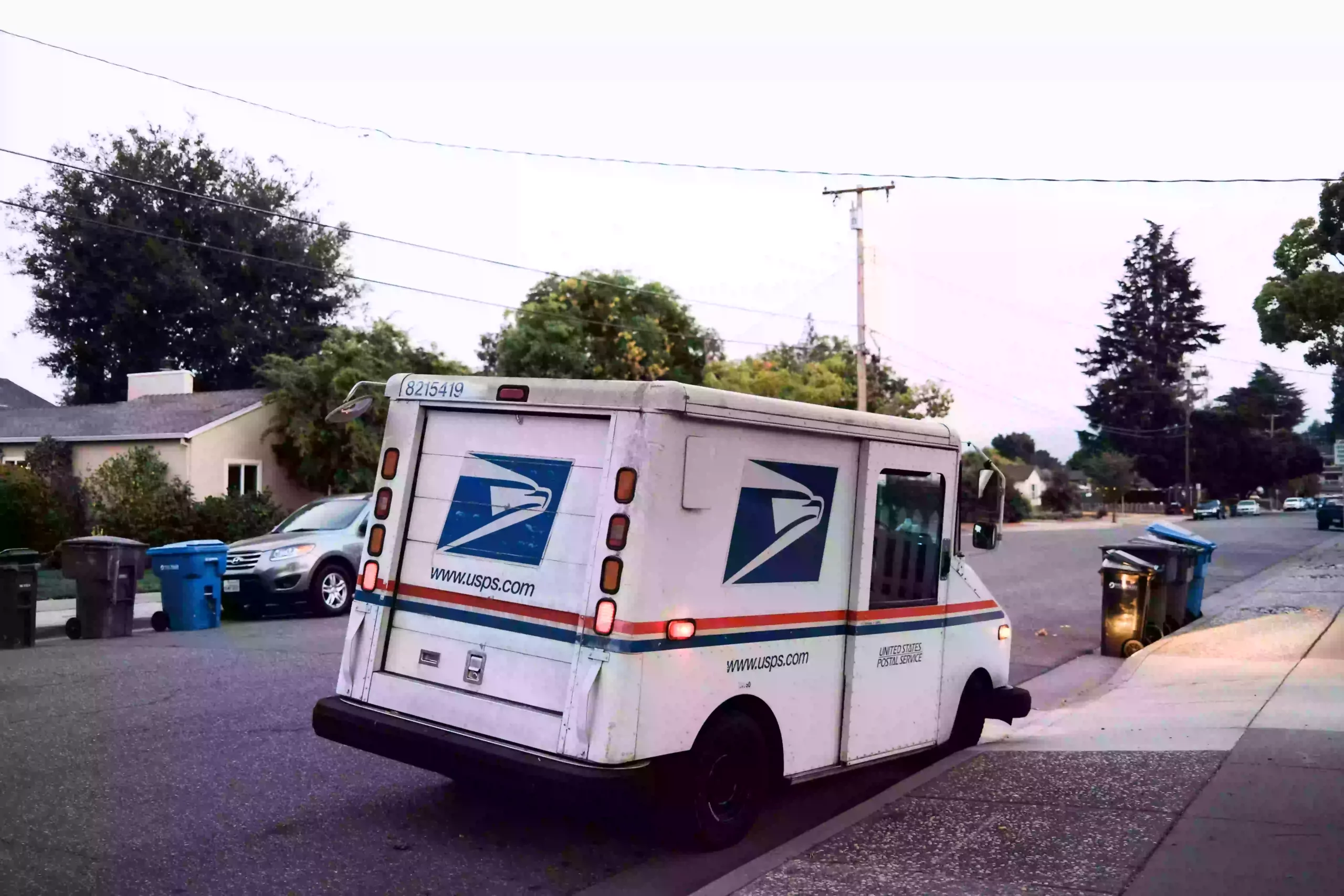 Don't forget your fur babies!
Remember to arrange for pet care when you go on vacation, including for your fish. Arrange for a friend or family member to help, or hire a professional pet sitter. Some pet stores also offer pet boarding services.
Notify your bank and credit card companies
It's highly recommended to notify your credit card companies and bank before you travel to another country or state. This will ensure that your transactions are not flagged as suspicious or fraudulent due to unusual activity in a new location. It could also prevent your card from being declined due to being out of the normal usage area.

To notify your credit card companies and bank, call the customer service number on the back of your card or visit their website. Provide them with the destinations and dates of your travels and any purchases or expenses you anticipate making. This process can usually be completed quickly and easily and could save you a lot of hassle and stress while traveling.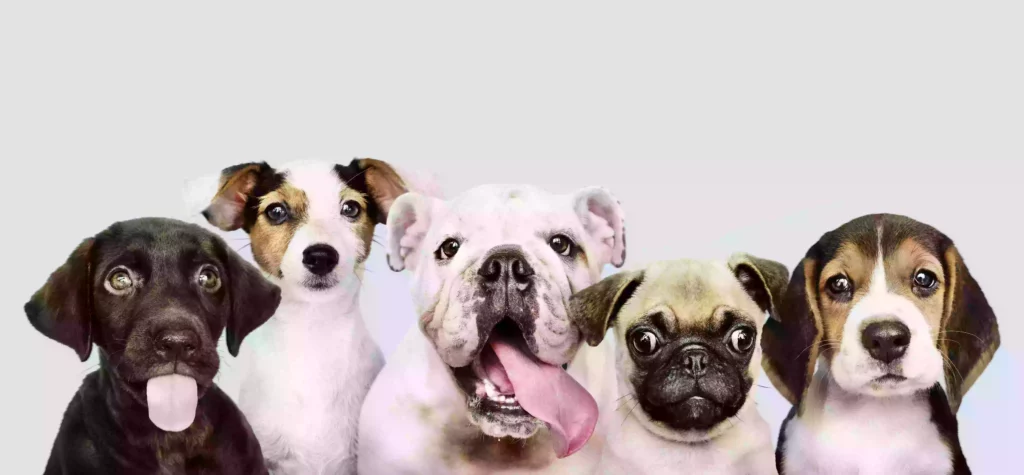 If you're going on a cruise, don't forget to check in online well before the day of departure. This will save you time and hassle at the port. Before you start reviewing your travel documents or packing your bags, be sure to complete your online check-in. Checking in online will allow you to enter all necessary personal information, select any special services or packages you might need, and fill out any paperwork required by the cruise line. This process will also enable you to print your boarding pass or receive a digital copy ahead of time. By checking in early, you can beat the lines and enjoy a stress-free embarkation day.
If you're cruising on Carnival, you can check-in online 14 days prior to your cruise, or 16 if you're a priority guest (diamond, platinum, suite). Carnival requires you to print a physical copy of your boarding pass prior to your cruise. 
If you're cruising with Royal Caribbean, you can check-in online 4 days prior to your cruise. Royal Caribbean does not require physical boarding passes. They use the Royal Caribbean app for your boarding pass. 
If you're cruising with Norwegian, you can check-in 21 days prior to your cruise. NCL does not require a printed boarding pass, as they use digital passes as well.
Getting to a port city a day before your cruise is important for several reasons. Firstly, unexpected events like flight delays or cancellations can occur, which may cause you to miss your ship's departure. Arriving a day in advance minimizes that risk and ensures you can easily board the ship well-rested and stress-free. Additionally, traveling to the port city a day earlier allows for a chance to explore the city and helps you acclimate to the local conditions, such as jet lag or unfamiliar weather, which could affect your ability to enjoy your cruise. Finally, traveling in earlier also provides an added buffer window in case of emergencies or unforeseen circumstances, such as missing documentation or belongings, problems with visas, or any unforeseeable issue that may arise before or during the trip. All of these factors make arriving a day before the cruise an essential step to ensure a smooth and stress-free experience.
If you're planning to drive, it's essential to know where you'll be traveling to. Research your destination and check for any local events, customs or festivities. Another crucial aspect of your journey is finding where the terminal is and driving there, so you don't run into any parking issues or delays. Being aware of the route to the terminal is crucial for a smooth journey, so be sure to explore Google Maps or other such tools. Moreover, finding a decent parking spot can be a challenge, resulting in extra expenses. Look for hotels that offer the "Park, Snooze & Cruise" package, which guarantees parking for the duration of your cruise, along with a comfortable night's sleep before your departure. This is an affordable package to purchase, giving you full peace of mind about your car's security and the journey ahead.

If you are flying to a cruise port, keep in mind that airfare prices fluctuate often, sometimes several times a day. It is best to book your flight early and keep an eye out for price drops. To compare real-time pricing, use Google Flights and check different airports in the area. Also, be aware of additional airline fees that may be added to your ticket. We recommend flying with Southwest Airlines, which typically has lower fees and allows for free checked bags. By planning ahead and being flexible with your airport options, you can save money and make the most of your cruise vacation.
To give you an idea of my own personal airline experience, if I fly from Roanoke Virginia to Ft. Lauderdale Florida on the dates of my next cruise, it's $1507 for 4 people plus luggage fees and there is 1 transfer. If I drive 2 hours to Raleigh, North Carolina to fly on Southwest, it's $700 with free luggage for a direct flight for the 4 of us. It's worth the drive! 
When it comes to picking a hotel, it's always a good idea to stick with a brand you like, such as Marriott or Hilton. By doing so, you can earn loyalty perks such as free wifi, free drinks, free breakfast, and even free nights. These rewards can really add up over time and can make staying at your favorite hotel even more enjoyable. Another way to earn even more points is by signing up for the Hilton or Bonvoy American Express cards. These cards offer bonus points and perks such as elite status and room upgrades. So, the next time you're booking a hotel stay, consider sticking with a brand you like and earning perks for your loyalty.
If you're looking for a more affordable and unique travel experience, consider using platforms like Airbnb or VRBO instead of traditional hotels. These platforms offer a wide variety of accommodations, from cozy apartments to spacious villas, at prices often lower than hotels. Moreover, many listings on these sites come with amenities that hotels may not offer, such as full kitchens and private outdoor spaces. With Airbnb and VRBO, you have the chance to experience local culture in a more immersive way, as you'll often stay in residential neighborhoods rather than tourist hubs. These options allow you to save money while enjoying a personalized and authentic travel experience.
Hilton Honors American Express
Check out the Hilton Honors American Express card for some fantastic perks!
When planning a trip, it is wise to consider transportation options within the city you will be visiting, especially if you will not be driving. There are several transportation methods to choose from, depending on your preferences and budget. If you opt for renting a car, ensure that the company has convenient locations, including at the airport and cruise ports. Private shuttle services are also available to make your transit more comfortable. Alternatively, ride-share services have become a preferred option for many travelers around the world. Popular ride-sharing apps like Uber and Lyft allow you to connect with drivers in the area quickly and affordably compared to conventional taxi services and renting a car. No matter what form of transportation you choose, careful planning and consideration can make for a seamless journey.
UberX – Seats 4 passengers. UberX is typically a sedan such as a Toyota Prius, Honda Accord, etc.
UberXL – Seats 6 passengers in an SUV or minivan. 
Uber Comfort – Seats 4 in a newer, larger vehicle with more legroom.
UberX Share – A ride shared with another Uber user.
Uber Black & Uber SUV – Ubers luxury service. Typically a black SUV or sedan.
Uber Premier and Premier SUV – A luxury ride similar to Uber Black
Uber Green – A ride in a low emission, hybrid or electirc vehicle. Includes a $1 fee.
Uber Select – Uber entry level luxury service that seats up to 4 passengers.
Lyft – Seats up to 4 passengers
Lyft Preferred – Newer vehicles with more legroom and highlyrated drivers.
LyftXL – Seats up to 6 passengers in a minivan or SUV.
Lyft Lux – High end sedan that seats 4 passengers.
Lyft Black & Black XL – New luxury sedans and SUVs with highly-rated drivers.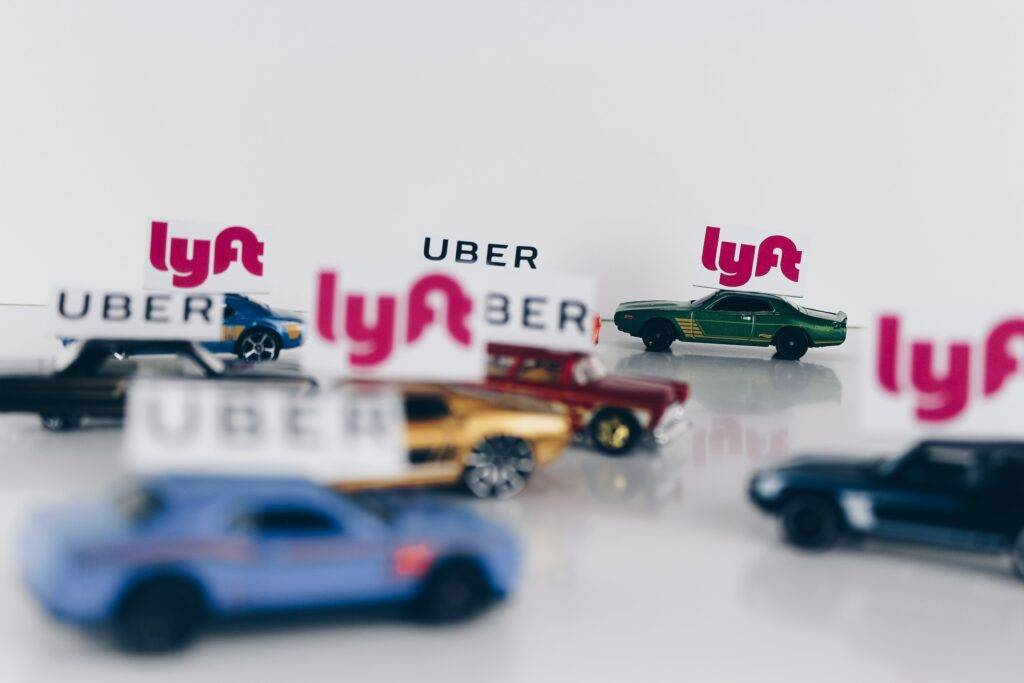 Before leaving for your cruise, it's crucial to make sure that everything is done, and you have everything you need. One important step is to print out all necessary documents, such as boarding passes and luggage tags, as you may not have access to a printer while traveling. Another helpful tip is to sign up for text alerts to keep yourself informed of any delays or changes to your cruise's embarkation time. It's important to remember that the prior cruise may run late and push back your embarkation time. So, make sure to double-check everything, including your packing list and any necessary travel arrangements, to ensure a smooth and relaxing vacation.
Are you planning a trip but worried about unforeseen events ruining your plans? Look no further than InsureMyTrip.com! Their website offers a comprehensive range of travel insurance options to protect you against unexpected trip cancellations, medical emergencies, lost baggage, and more. Compare and choose from their top-rated providers to find the perfect policy to fit your needs and budget. Plus, with their 24/7 customer service and support, you can travel with peace of mind knowing they're always there to help. Don't risk losing your hard-earned money and precious vacation time – visit InsureMyTrip.com today for your travel insurance needs! Love2Cruise highly recommends InsureMyTrip.com for hassle-free travel protection.