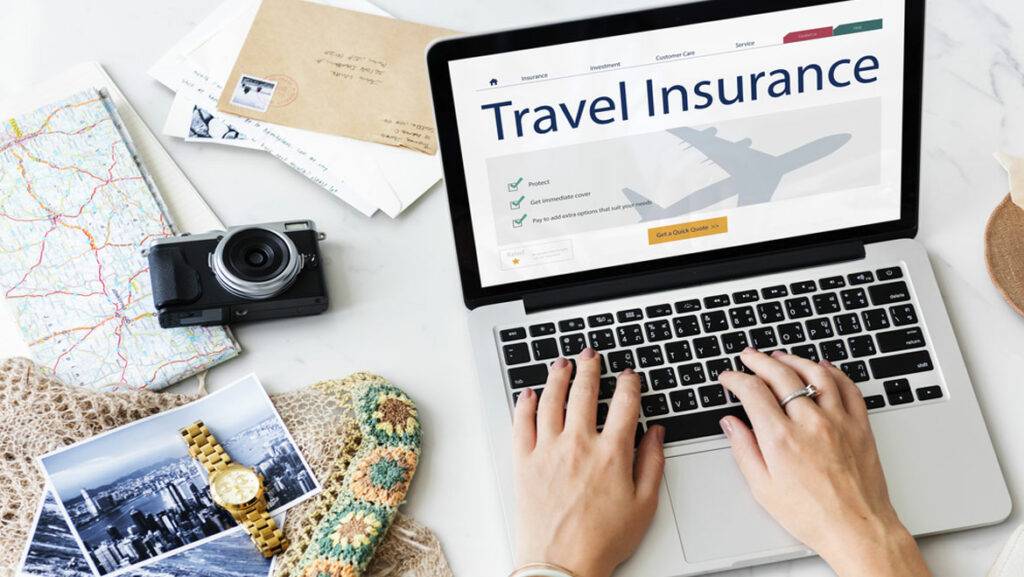 Should I get travel insurance? (Yes!!)
Getting travel insurance when traveling on a cruise is important because it provides coverage for unforeseen situations and emergencies that can occur during your trip. As a traveler, you may face medical emergencies, trip cancellations, trip interruptions, lost or stolen belongings, or even a medical evacuation.
With travel insurance, you can have peace of mind knowing that you're protected and receive assistance from the insurance company. Additionally, travel insurance can cover additional expenses if there are flight cancellations, missed connections or delayed flights that affect your cruise.
Lastly, cruises usually require non-refundable deposits, and by obtaining travel insurance, you can recover some or all of your expenses if you have to cancel your trip.
Overall, travel insurance offers a safety net that can help you deal with unexpected challenges and make the most of your trip.
You have insurance on your vehicle, your house, and your body. Why do you have the insurance to cover these things? Because the bills to fix anything that goes wrong is usually very high and cost more than most people have in the bank to replace everything. It's the same concept with a cruise.
A lot of people think trip insurance is just in case you miss your ship on embarkation day. That's simply not the case at all. 
Did you know that if you need to have a medical evacuation on a cruise ship, it can cost around $10,000 just to get you to the nearest hospital? That hospital will probably be in a foreign port.
Then you will need to have transportation back to the United States because your ship is not going to wait on you in port. That medical transport can easily reach $30,000. Right now you're at least $40,000 in the hole just on flights, not including your medical bills. If you need intensive care transfer, you're looking at over $100,000. Also keep in mind that most insurance carriers in the United States do not cover you if you're out of the country.
All of these fees were obtained from the United States Coast Guard.
Some credit card companies will provide you with a certain amount of coverage if everything is paid through them.
You can use the graph to decide which is best for you and your family but definitely "think outside of the box".
Sure it's easy to click the "add vacation protection" button when booking your cruise, but you'll likely be paying more for worse coverage if you do this.
I recommend InsureMyTrip.com
InsureMyTrip.com is your one-stop destination for all your travel insurance needs. With their user-friendly website, you can easily compare policies from top travel insurance providers. Whether you're looking for coverage for lost luggage, trip cancellations, or medical emergencies, InsureMyTrip.com has got you covered. They offer affordable plans that are tailored to your specific needs, so you can travel with peace of mind knowing you're protected. Don't leave your travel plans to chance - visit InsureMyTrip.com today!
Compare different companies
When comparing travel insurance companies for cruises, there are a few factors you should consider. Firstly, look at the coverage provided for trip cancellation and interruption, as well as medical expenses that may be incurred while on the cruise. It's also important to check if the policy covers emergency medical evacuation if required.

Secondly, compare the pre-existing medical condition policy, as this may vary between providers. Thirdly, check the policy's coverage for missed connections, baggage loss or delay, and trip delays. Fourthly, compare the limits and deductibles offered by different providers for different coverage plans. Lastly, consider the cost of the insurance policy itself. Carnival, Allianz, Travel Guard, and Travelex are all reputable options but be sure to compare their policy coverage, prices, and benefits to determine the best fit for your specific needs.
Data is based on 2 cruisers aged 50 & 52 on an 8 day voyage on the Carnival Horizon. Total cruise cost $2,729
Medical care coverage in trip insurance typically provides reimbursement for medical expenses incurred during a trip due to illness or injury.
This can include coverage for emergency medical care, hospitalization, diagnostic tests, surgeries, and emergency medical evacuation. The extent of coverage will depend on the specific policy and may vary based on the destination, trip duration, and the age and health of the traveler.
Additionally, some policies may also provide coverage for pre-existing medical conditions, although this may often come at an additional cost.
It's important to carefully review the policy provisions and understand the terms and conditions of the coverage before purchasing trip insurance to ensure you have appropriate protection for your specific travel needs.
This covers you in case you slip or fall during a shore excursion, on the ship, or anywhere really. It could also be a heart attack, heat stroke, unexpected illness, excursion mishap or anything.
This includes the services of a physician, hospital charges, anesthetics, x-rays, ambulances, drugs and therapeutic services. You should have a minimum of $50,000 in coverage.
Medical evacuation insurance, also known as "medevac" insurance, provides coverage for emergency medical assistance and transportation in the event of a medical emergency while you are on a cruise. This type of insurance covers the cost of transportation to a medical facility that is equipped to handle your specific medical needs.

In general, medical evacuation insurance covers the cost of medical transportation via air or sea. It also covers the cost of medical treatment you receive while traveling to a medical facility.
Trip cancellation coverage is a type of coverage included in travel insurance that provides reimbursement when an unexpected event forces you to cancel your trip before you depart. Covered events typically include unexpected illnesses or injuries, natural disasters, or death of a traveling companion or family member. It can also cover job loss or unexpected jury duty that prevents you from traveling. With trip cancellation coverage, you can receive reimbursement for non-refundable trip costs, such as airline tickets, hotel reservations, and tour packages.
Cruise insurance typically includes coverage for vacation interruption which can provide financial protection if you need to cut your trip short or if unexpected events occur during your vacation. Vacation interruption coverage typically reimburses you for pre-paid, non-refundable expenses, such as airfare, accommodations, cruise fees, and any other non-refundable expenses you have incurred for the trip. Eligible reasons for interrupting your trip may include illness or injury to you or a family member, job loss, natural disasters, or other unforeseen events. In general, vacation interruption coverage reimburses you for expenses that you incurred but were unable to use due to the interruption of your trip.
Cruise insurance typically includes coverage for travel delay, which can help cover expenses if you experience an extended delay during your trip. Travel delay coverage can include reimbursement for expenses like lodging, meals, and transportation if you are delayed due to a mishap such as a weather event, airline strike, or mechanical breakdown. The exact coverage and limits will vary depending on the specific cruise insurance policy you choose.
Cruise insurance with lost luggage cover provides financial compensation to cover the cost of essential items affected by lost, delayed or damaged luggage on a cruise. This type of coverage is designed to protect travelers from the inconvenience and financial losses that can arise from lost luggage, such as clothing, toiletries, and other personal belongings. The amount of reimbursement varies depending on the policy and the specific items lost or damaged. Most travel insurance plans will require the policyholder to file a claim with the cruise line and/or airline involved in the mishap. With proper documentation and proof of the loss, it is often possible to recover the value of the lost luggage up to the policy limits.
Baggage delay coverage with cruise insurance is a type of compensation provided to travelers in the event that their luggage is delayed or lost during their trip. This coverage provides financial assistance to help travelers purchase the necessary clothing, toiletries, and other items while they wait for their bags to be located and delivered. Typically, baggage delay coverage is offered as part of a comprehensive travel insurance policy or a separate cruise insurance policy. Most policies will provide coverage for expenses such as hotel stays, clothing purchases, and necessary personal items like medication. Baggage delay coverage can help travelers avoid costly and unexpected expenses, which can be especially important when on a cruise.
Primary Cruise Insurance vs Secondary Cruise Insurance
Primary cruise insurance is a type of insurance that provides coverage for unexpected events that may occur during your cruise. This insurance pays out before any other insurance policies you may have, providing immediate coverage for things like emergency medical treatment, lost or stolen luggage, trip cancellation, and more.

On the other hand, secondary cruise insurance is a type of insurance that only kicks in after other insurance policies you have have paid out. In other words, if you have primary health insurance, and you have secondary cruise insurance, the secondary insurance will only pay out for claims that your primary insurance didn't cover.

Primary cruise insurance is generally preferred because it provides more comprehensive coverage and eliminates the need to deal with multiple insurance providers in the event that something goes wrong. However, secondary cruise insurance can be a good option for those who already have robust insurance policies in place.
Are you planning a trip but worried about unforeseen events ruining your plans? Look no further than InsureMyTrip.com! Their website offers a comprehensive range of travel insurance options to protect you against unexpected trip cancellations, medical emergencies, lost baggage, and more. Compare and choose from their top-rated providers to find the perfect policy to fit your needs and budget. Plus, with their 24/7 customer service and support, you can travel with peace of mind knowing they're always there to help. Don't risk losing your hard-earned money and precious vacation time – visit InsureMyTrip.com today for your travel insurance needs! Love2Cruise highly recommends InsureMyTrip.com for hassle-free travel protection.