Must have apps that I recommend that will make your travel experiences much easier
Are you ready to set sail on your dream cruise vacation? Don't forget to download helpful travel apps before you embark on your journey. With just a click away, you can easily access everything from cruise itineraries, shore excursion options, and real-time weather updates. Get the most out of your cruise experience by downloading apps that offer port maps, detailed information on local attractions, and language translation features. Need to keep track of your spending or navigate the ship? There's an app for that too! Don't let anything hold you back from having the best vacation of a lifetime. Download the essential travel apps today and sit back, relax, and enjoy the journey.
After extensive research and personal experience, I have handpicked my favorite travel apps out of hundreds of options available to ensure that your travels go as smoothly as possible. These apps have been carefully selected based on their efficiency and usefulness when navigating unfamiliar territories. Whether you need help finding the cheapest flights, booking accommodations, exploring new places, or translating foreign languages, these apps have got you covered. With features such as real-time flight tracking, offline maps and translation tools, you'll be sure to have a stress-free travel experience. So, rest assured knowing that by downloading these apps, you're equipping yourself with the ultimate travel toolbox to make your next journey a success.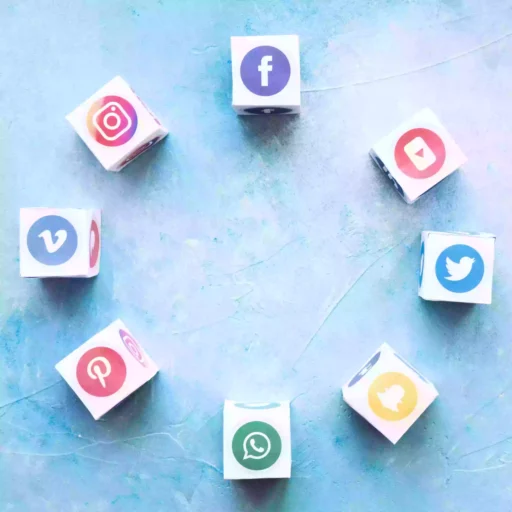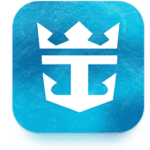 The Royal Caribbean app makes cruising easier. Passengers can reserve dining, buy drinks, and plan shore excursions. It also provides daily updates on events and promotions and lets users bookmark activities. With the app, passengers can have an all-inclusive experience with convenience and seamless service.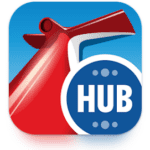 Carnival Hub is a free mobile app by Carnival Cruise Line that guides guests on their cruise. The app includes real-time info, personalized itinerary planning, menus, and a messaging service for guests and crew. You can book shore excursions, dining, spa reservations, and other services through the app. Download it for free from the App Store or Google Play. The app aims to make cruise planning and the overall experience smoother and more enjoyable.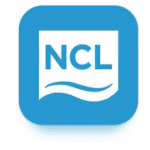 The Norwegian Cruise Line app is a must-have for guests. This digital tool provides features such as online check-in, booking shore excursions, viewing onboard account information and schedules. Guests can use the app for dinner and show reservations, checking restaurant menus and chatting with others onboard. Download the app on iOS or Android devices for free use onboard the ship's Wi-Fi network. Enhance your cruise with all the information you need right at your fingertips.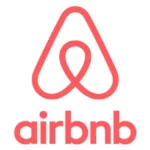 Airbnb is an app to book lodging worldwide. Users find apartments, houses, rooms, treehouses & yurts. It filters by location, price, type & amenities. Hosts manage listings, communicate with guests & handle reservations. The app provides property descriptions, reviews, ratings & photos. Airbnb also offers activities to explore local cultures.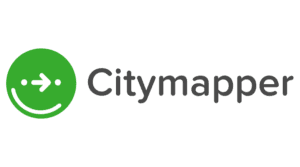 Citymapper is a popular transport app that offers GPS-guided routes with real-time information. It suggests various options for transport including rideshare services like Uber, bus, subway, and trains. The app estimates journey times, walking times, and costs of each mode of travel to aid planning. It has additional features like step-by-step navigation, notifications for delays, and a built-in map to support users during their travels. It's an ideal app for anyone who navigates around the cities with ease and convenience.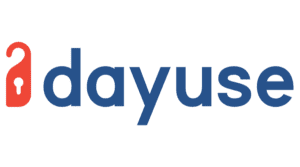 Dayuse is an online platform for same-day hotel bookings aimed at business travelers and those looking for affordable daytime accommodation. The flexible service offers a variety of hotel options across different regions and countries, with easy booking and payment options available via the mobile app. Users can easily track reservations, manage bookings on the go, and receive customer support. Dayuse provides an alternative to traditional overnight stays, offering access to upscale amenities minus the overnight rate.

Grab Airport Food App helps air passengers pre-order meals from restaurants and cafes at the airport, saving time and avoiding long queues. It offers a variety of menu options, and passengers can browse, select and pay for their orders from their phones. Orders can be picked up from designated locations, and real-time updates are provided on order status and waiting times. Grab Airport Food App aims to make airport dining hassle-free and enjoyable.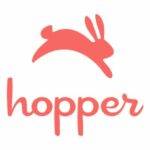 Hopper: a travel app that finds the best deals on flights, hotels, and rental cars. With predictive algorithms and personalized recommendations, users can make informed decisions about when and where to travel. Set notifications for price changes, and compare options within the app. Hopper even includes travel guides and offers a price guarantee. Save money and time when planning your next trip with Hopper.

HotelTonight is a mobile app for last-minute hotel bookings at discounted rates. Users can search based on location and preferences, with detailed information, reviews, and easy booking and payment. It offers exclusive deals with a wide range of hotel partners.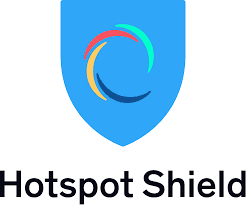 Hotspot Shield VPN is a VPN service that secures your internet traffic from prying eyes. It creates a private connection and masks your IP address with a server in a different location, letting you access restricted content and browse the internet securely. The app has ad-blocking and malware protection features. There's a free version, but the full version requires a subscription. Overall, Hotspot Shield VPN is a reliable and user-friendly tool for privacy and security.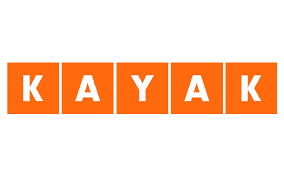 Kayak is a mobile travel app that lets you search and compare prices for flights, hotels, rental cars, and travel packages. With info from hundreds of travel sites, it offers user-friendly filters for preferences like duration, budget, and itinerary. Kayak also sends price alerts and tracks flights in real-time for up-to-date info. The app is a one-stop-shop for all your travel needs.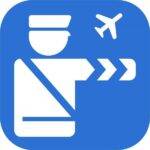 The Mobile Passport app eases entry into the United States, available on iOS and Android. Users create a digital profile with passport info. At participating airports, they submit their info to US Customs and Border Protection, receiving a digital receipt with an encrypted barcode. This lets them bypass standard passport control lines to go straight to the Mobile Passport control line. The app works at over 30 U.S. airports, making it popular with frequent international travelers looking to save time.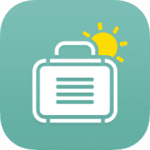 PackPoint is a personalized travel planner. Users create customized packing lists based on their destination, weather, activities, and special requirements, like medication. PackPoint suggests essentials and integrates with booking websites to generate personalized lists. Users can edit and share lists. The app offers travel tips and suggestions for local activities on both iOS and Android.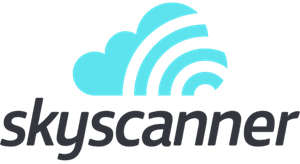 Skyscanner is a top travel app that helps users find affordable flights, hotels, and car rentals. It has an easy-to-use interface for comparing prices across multiple travel providers. Users are redirected to the airline's website to finalize bookings. Filters help find flights that match specific preferences and budgets. Plus, price alerts notify users about changes in desired flight prices. Skyscanner is essential for saving money while traveling.

TripAdvisor simplifies your travel with millions of traveler reviews, photos, maps, and recommendations. Search for hotels, restaurants, and attractions, and book your flights and hotel reservations directly through the app. Join the TripAdvisor community to share your own experiences and gain access to helpful travel guides and tips for popular destinations around the world.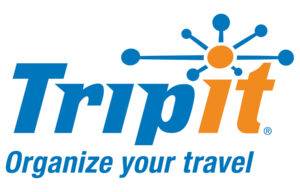 TripIt simplifies travel planning with an itinerary that includes flights, hotels, rental cars, reservations for restaurants and activities. Just forward confirmation emails and it's created automatically. Real-time flight alerts, alternate flight options, and weather reports are provided. Share the itinerary with friends and family, and sync with your calendar.

Uber is a ride-sharing app for iOS and Android devices. It connects riders with nearby drivers, providing real-time updates on the driver's location and ETA, along with the estimated fare. Payments are made through the app.

Waze is a crowd-sourced GPS navigation app for drivers that provides real-time traffic updates, alerts, and turn-by-turn directions to help users reach their destinations efficiently. The app offers various other features such as lane guidance and voice commands, making it a popular go-to app for many drivers. Additionally, Waze integrates with other popular apps such as Spotify and Contacts. Overall, Waze saves drivers time and helps them avoid frustration on the road.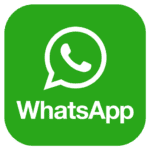 WhatsApp is a free app for Android and iOS that offers messaging, voice notes, photos, videos, and document sharing, as well as voice and video calls. The app requires a mobile number to connect with contacts easily. WhatsApp also has group chats for multiple users to communicate and end-to-end encryption, ensuring privacy. Over 2 billion monthly active users rely on WhatsApp for staying connected with friends, family, and colleagues.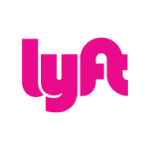 Lyft is a popular ride-hailing app that lets you request rides from your smartphone. Enter your pickup/drop-off locations, select type of ride, and confirm. GPS matches you with a nearby driver. Payment is automatic through the app, and safety features include verified drivers and in-app emergency assistance.

Wanderlog is a travel app for planning, tracking, and sharing trips. It includes personalized itineraries, reservation tracking, and real-time weather updates. The app also allows users to add notes, photos, and tags to consolidate all travel-related information in one place. Available on desktop and mobile devices, Wanderlog integrates with various booking sites and travel apps to streamline the planning process. The app aims to make travel planning enjoyable, stress-free, and fun.
Are you planning a trip but worried about unforeseen events ruining your plans? Look no further than InsureMyTrip.com! Their website offers a comprehensive range of travel insurance options to protect you against unexpected trip cancellations, medical emergencies, lost baggage, and more. Compare and choose from their top-rated providers to find the perfect policy to fit your needs and budget. Plus, with their 24/7 customer service and support, you can travel with peace of mind knowing they're always there to help. Don't risk losing your hard-earned money and precious vacation time – visit InsureMyTrip.com today for your travel insurance needs! Love2Cruise highly recommends InsureMyTrip.com for hassle-free travel protection.