Choosing
the perfect
cruise
Choosing a cruise line can seem overwhelming, but don't worry – I'm here to help! To start, think about what kind of travel experience you want. Are you all about luxury and fancy amenities or looking for a more relaxed vibe? Maybe you're drawn to a specific destination or entertainment theme? Once you have an idea of what you're looking for, it's a good idea to do some research on different cruise companies and read reviews to get a sense of what the experience will be like. Other important factors to consider include on-board amenities, dining options, cabin sizes, and, of course, pricing. With these things in mind, finding the perfect cruise line for your dream vacation will be a breeze!
There are a bunch of different cruise lines to choose from so you have many choices. Azamara, Carnival Cruise Line, Celebrity, Crystal, Cunard, Disney, Holland America, MSC, Norwegian, Oceania, Ponant, Princess, Regent Seven Seas, Royal Caribbean, Seabourn, Silversea, Ritz-Carlton Yacht Collection, Viking, Virgin Voyages, and Windstar.
With so many cruise lines and so many ships, your options are wide open. I am going to focus on Carnival Cruise Lines, Royal Caribbean Cruise Lines and Norwegian Cruise Lines.
We are platinum cruisers with Carnival Cruise lines and that's our preferred cruise line so that's what I will talk the most about on this page.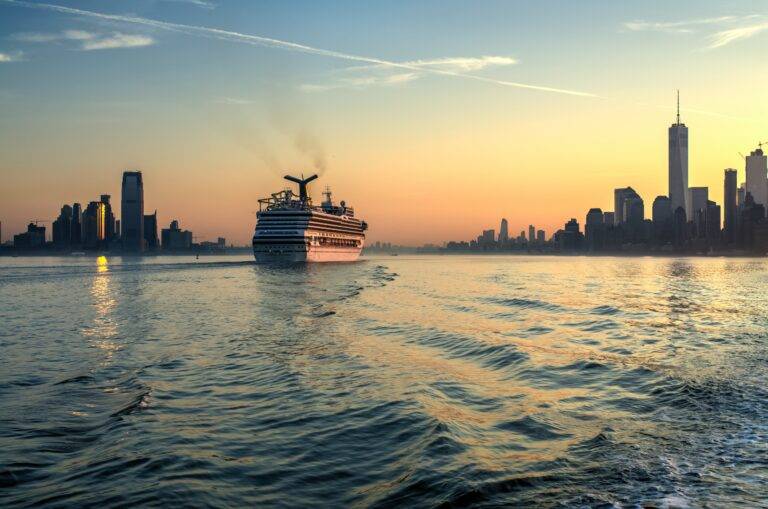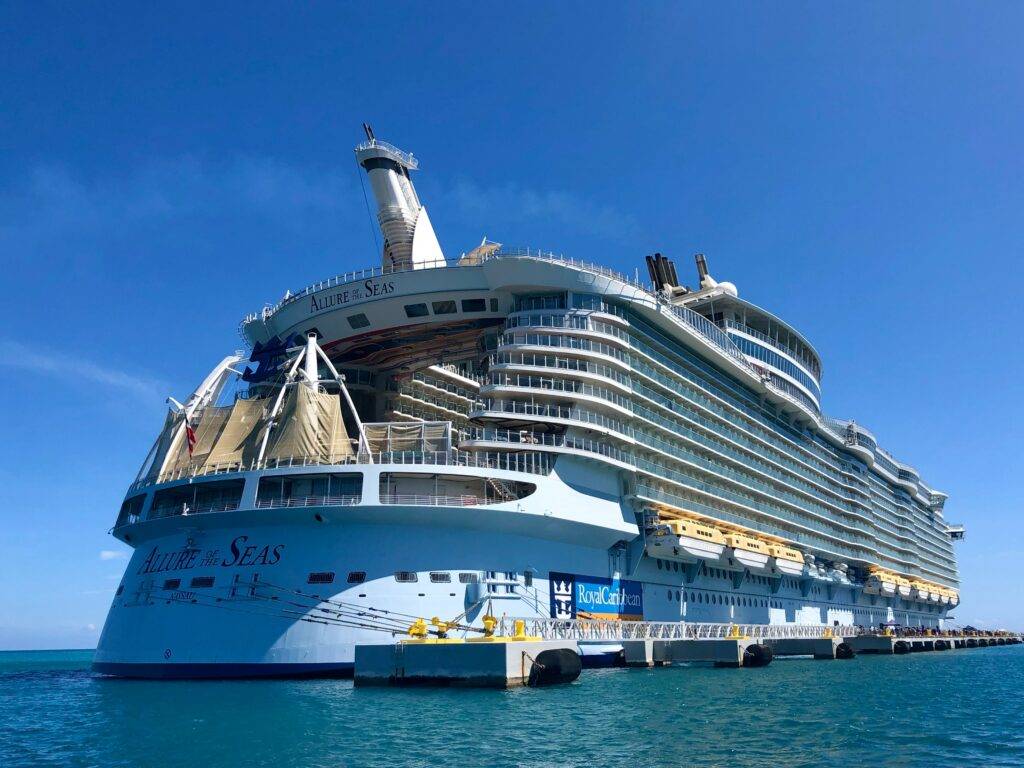 Royal Caribbean Cruise Line
Royal Caribbean is a fantastic cruise line brand that has been around since 1968! Did you know that it has 26 amazing ships in its fleet (and more on the way) that serve more than 200 incredible destinations around the world?
What's more, Royal Caribbean is known for offering an impressive range of activities on board such as rock-climbing, zip-lining, surfing, and ice-skating! The dining options are also something special, and you can choose from casual to fine dining, and even enjoy meals prepared by celebrity chefs like Jamie Oliver and Michael Schwartz.
With numerous awards to their name, Royal Caribbean sets the standard when it comes to innovation, sustainability, and customer service. Whatever your travel style may be, solo, couples, or family, Royal Caribbean has got you covered with its spacious ships and fantastic amenities.
Norwegian is a fantastic cruise line that has been around since 1966, headquartered in sunny Miami, Florida. Their fleet of 17 ships can take you on adventures all over the world, from Europe to Alaska and the Caribbean.

One thing that sets NCL apart is their "Freestyle Cruising" philosophy, which gives passengers lots of options for activities, dining, and even attire. With accommodations ranging from affordable inside cabins to luxurious suites, there is something for everyone on an NCL ship.

But that's just the beginning! NCL is known for their innovative amenities, from multiple restaurants and bars to Broadway-style shows, fitness centers, and water parks. On top of all that, they are committed to sustainable tourism and reducing waste.

Overall, NCL offers a fabulous and lively cruising experience that is sure to please both new and experienced travelers.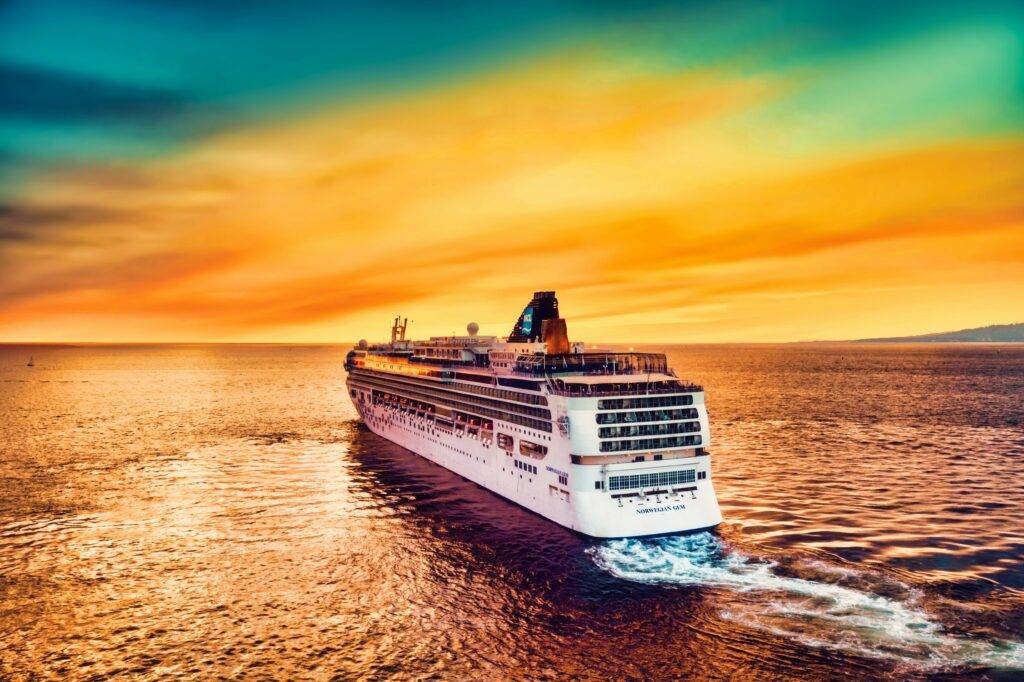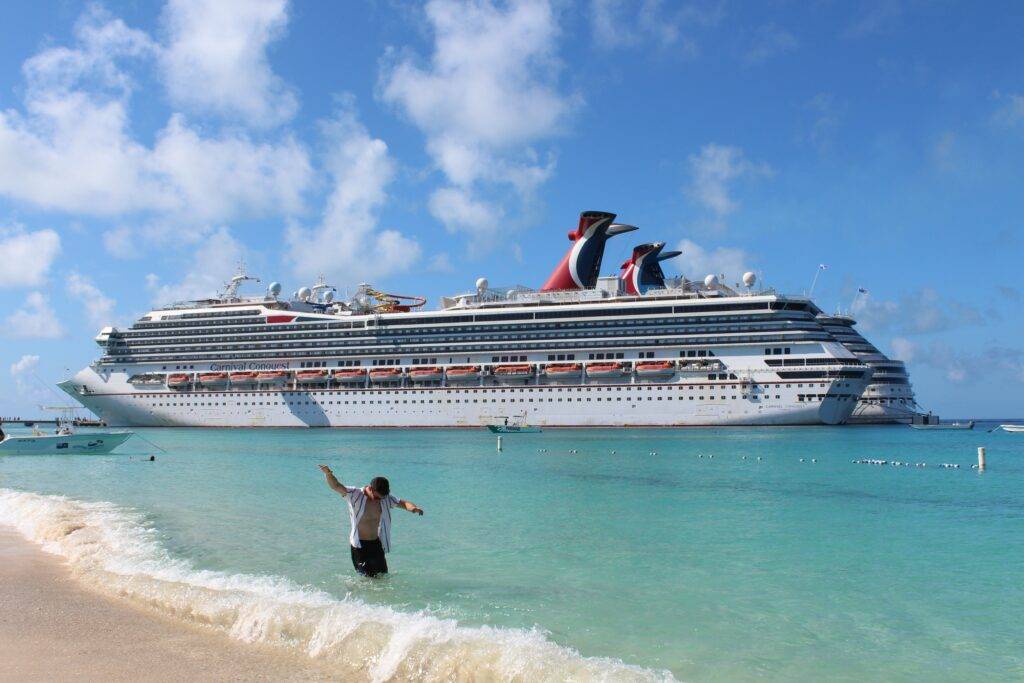 Discover the ultimate vacation experience with Carnival Cruise Line. With a fleet of 27 ships, Carnival is the perfect choice for travelers of all ages. Their ships are designed to offer exciting activities and entertainment, ranging from water parks and casinos to comedy clubs and Broadway-style shows. Carnival offers a variety of accommodations, from cozy interior rooms to spacious suites with balconies. As a family-friendly cruise line, Carnival has activities and programs for kids of all ages, including an adult-only area called Serenity, where you can relax and unwind in peace.

Carnival Cruise Line sails to destinations around the world, including the Caribbean, Mexico, Alaska, Europe, and Australia. From two-day weekend getaways to extended voyages lasting up to 100 days, Carnival offers something for everyone. Join one of their fun and affordable cruises and start exploring the world today!
How much should I REALLY expect to pay?
Have you been considering a cruise but aren't sure how much it'll cost? The price can vary quite a bit depending on what you're looking for. If you're wanting to go to some exotic destinations or take a longer cruise, it might be pricier than some of the more budget-friendly options. Plus, luxury cruise lines with more amenities and services are going to come at a higher cost. And don't forget to factor in expenses like shore excursions, drinks and dining options, and transportation to and from the port of embarkation. On average, a week-long cruise can range from a few hundred dollars to several thousand dollars per person. With a little research and planning, it's totally possible to find the right cruise for your needs and budget.
The first thing people typically think of first is the cost. Years ago cruising was expensive and many people couldn't afford to cruise. Things are different today, cruising is very affordable and anyone who goes to Myrtle Beach or Pigeon Forge each year can afford to cruise. Let me break down the math for you. 
A family of 4 can get an ocean view room on a Carnival ship for 7 days with 4 stops and 2 sea days for $2,863.00. That includes your gratuities also. That's all inclusive. From that point, you don't have to buy anything else. That's your room, all of the food you can imagine, your port fees, everything. That averages $715.75 per person, for the 7 days. That's $102.25 a day per person for a 7 day cruise. Now you show me how you can go anywhere on vacation for $102.25 per person where that includes your lodging, meals and entertainment.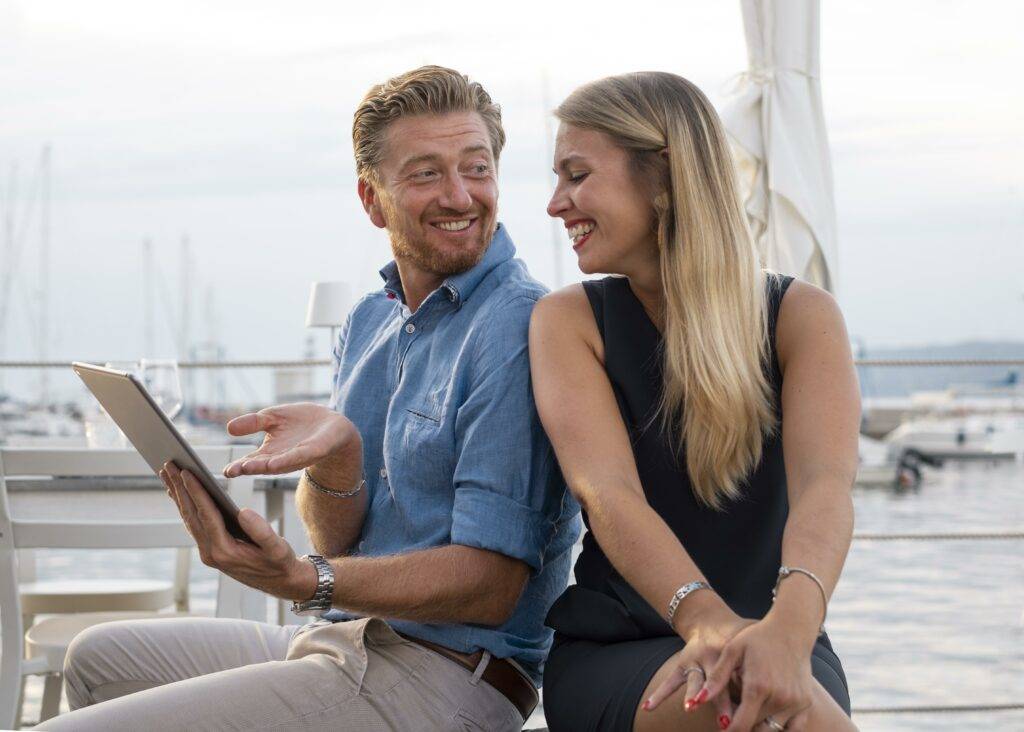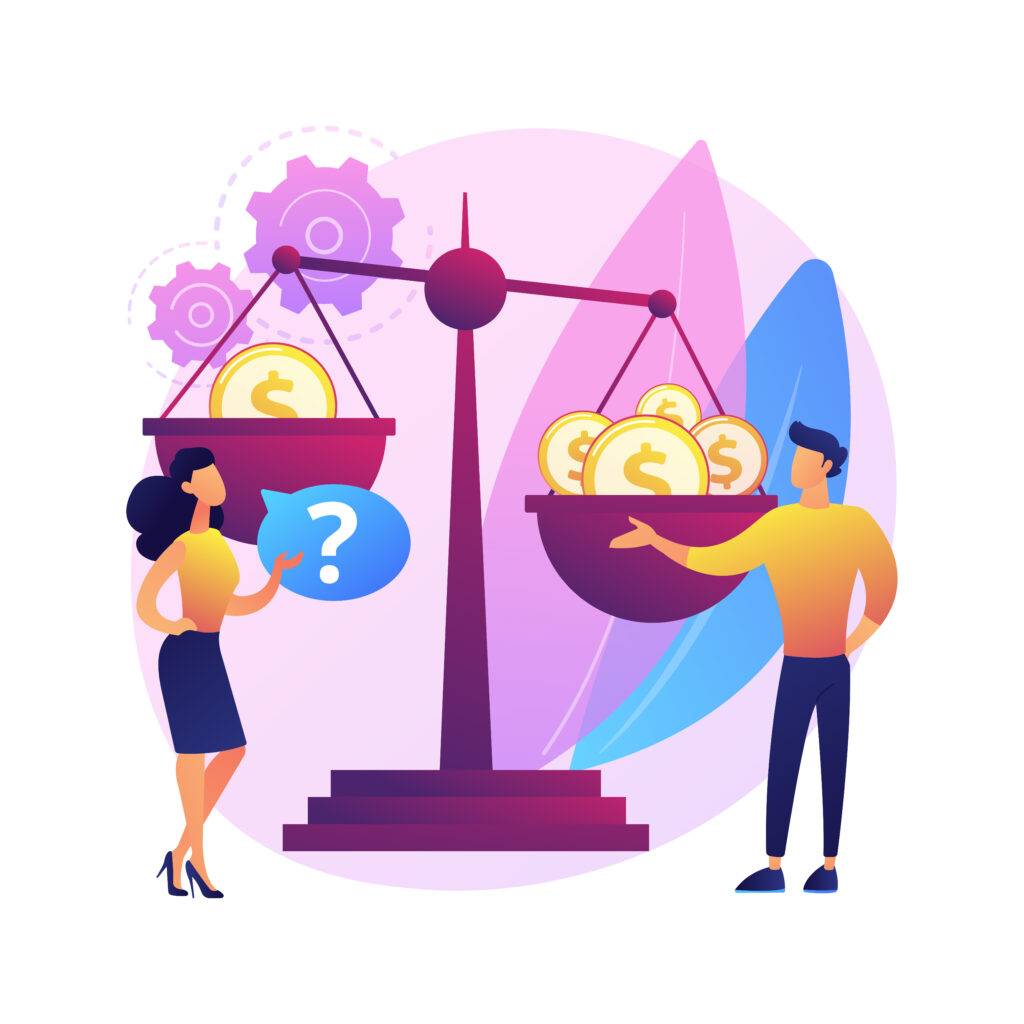 Extras
Cruises are a fantastic way to relax and enjoy the many amenities and activities included in the price. However, it's worth noting that some things like alcoholic drinks, specialty dining, shore excursions, spa treatments, WiFi, and gratuities may come at an extra cost. Don't worry though, many cruise lines offer packages that can help you save on these extras. It's always a good idea to budget for these additional costs ahead of time so that you can fully enjoy your cruise without having to worry about overspending.
When you're budgeting your cruise, add about 60% of what you plan on spending to that total. You will want it, though you may not need it. Everything is included in your final cost of the trip.
However, there are optional things that cost that you will probably purchase while on your voyage. The casino, alcohol, sodas, excursions, spa, pictures and shopping all cost extra. You can get by with spending $0 as long as your gratuities are paid in full up front and you don't do any of those extra things I just mentioned. You will probably want to do at least one of them though. After all, you're on vacation.
Deposits
The amount of deposit needed for your cruise depends on the cruise line and itinerary you choose. Most cruise lines will ask for a deposit of around 10-25% of the total fare to confirm your booking. Depending on the cruise you choose, the required deposit may be higher or lower, or may be affected by promotions or sales. Keep in mind that the deposit is typically due at the time of booking and is non-refundable if you end up needing to cancel.

However, some cruise lines might offer a penalty-free cancellation period, usually within a few days of booking. It's always a good idea to check the specific deposit requirements and cancellation policies before you book.
On occasion, Carnival has a special where you can put a deposit on a cruise for just $50. If you're smart and plan ahead, you can put a $50 deposit down on a cruise a year or 2 in advance and make payments on that cruise leading up to the final cut off payment date of the cruise. If you use the $2,863 total I mentioned above and make payments over 20 months (booking the cruise 2 years out), you can make a $140 a month payment then won't owe anything on your cruise. This may be more manageable for people who may be on a tighter monthly budget.
Cost Comparing
Don't make this more complicated on yourself than it should be. Go to the cruise lines website and get your cost. You're not going to find it much cheaper anywhere else.
If you're not comfortable managing your own vacations or using the Internet, then you may want to use a travel agent. They can sometimes get you group rates, on-board credit, upgrades, etc., but they cannot undercut the cruise line per their contract. You can get the same price by booking direct.
Also keep in mind if you use a travel agent, the cruise line cannot talk to you or help you in any way. You have to go through that travel agent. Your best bet is just to book directly with the cruise line. Personally I would never use a travel agent but that's because I love the researching and planning of my vacations and I want full control over my families vacation. Also something to remember is that you're at the mercy of your travel agent for anything that you need. If you see a price drop at 7pm on a Friday and your travel agent only works M-F then if the price of the cruise goes back up by Monday morning, you're out of luck on that price drop. You just lost money.
How many days should I cruise for?
The length of a cruise depends on your personal preference and the destinations you are interested in visiting. If you want to explore multiple destinations that are far apart, a longer cruise of 7-14 days may be best. This allows for more time at each port and more opportunities to participate in onboard activities.
However, if you are looking for a quick getaway or just want to try out cruising for the first time, a shorter cruise of 3-5 days may be more suitable.
Keep in mind that shorter cruises may have less time in each port and focus more on onboard entertainment.
If you want a young party crowd then you probably want a 3-5 day cruise to the Bahamas. The short cruises that are 5 days and shorter typically have a young party crowd on them. They're also known as "booze cruises".
Cruises that are 6 days and longer are more for the adult crowd and families. The Alaska cruises typically are geared toward the more older crowd.
Ultimately, the best length of a cruise is one that fits your schedule and budget while providing the experience you are seeking.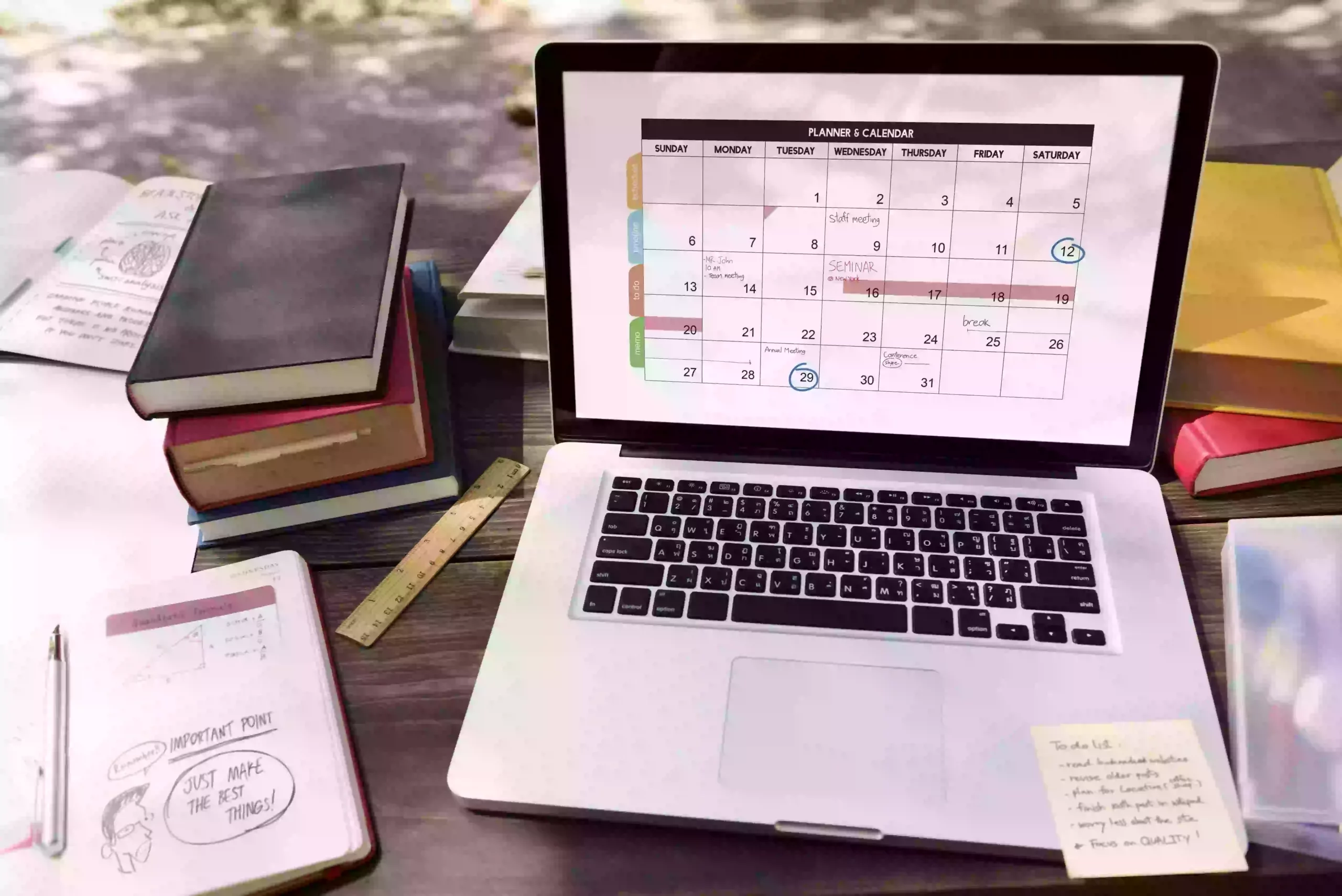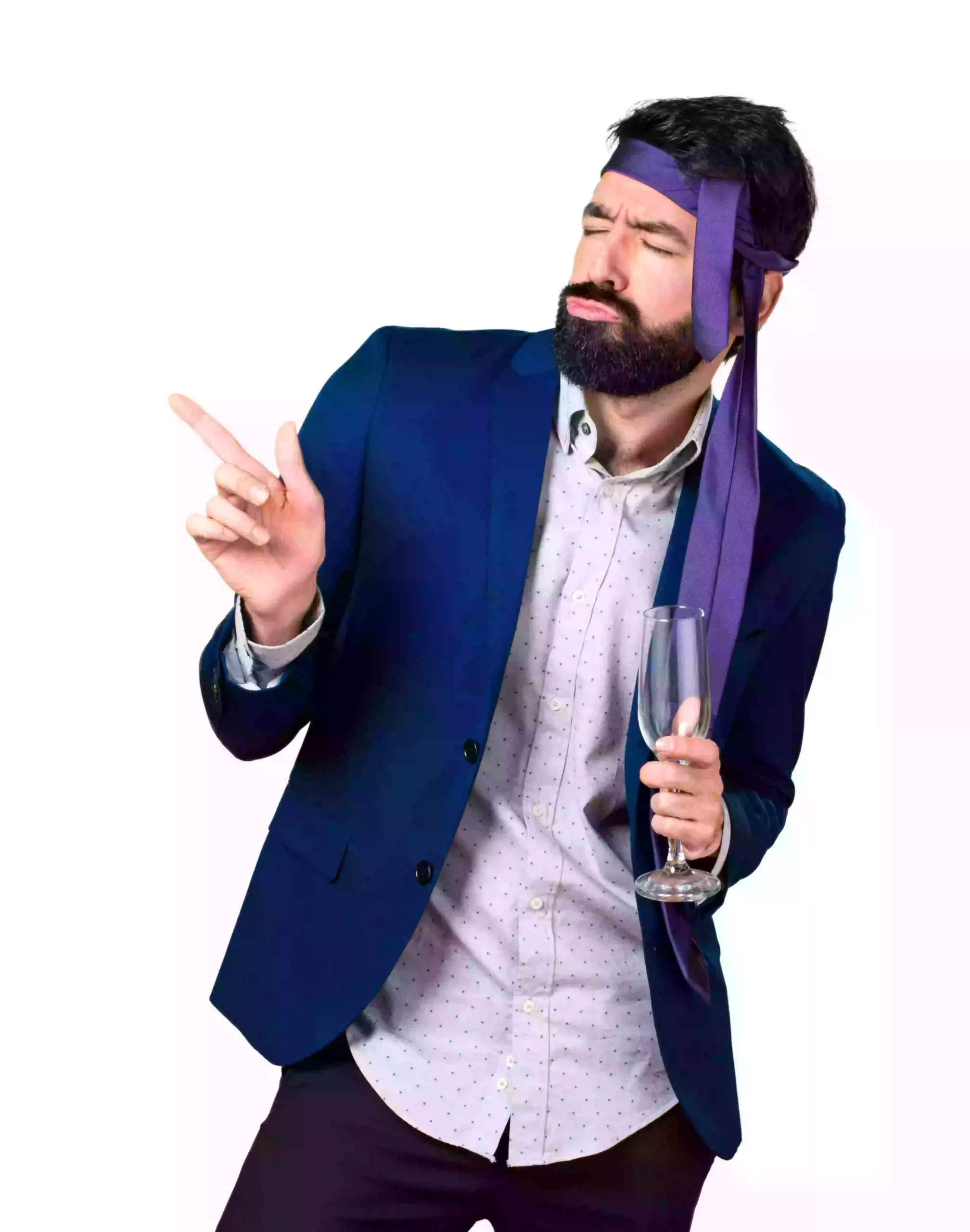 What time of the year is best to book a cruise?
Deciding when to go on a cruise can be a bit tricky, but don't worry, I'm here to help.
If you want a young party crowd then you probably want a 3-5 day cruise to the Bahamas. The short cruises that are 5 days and shorter typically have a young party crowd on them. They're also known as "booze cruises".
Cruises that are 6 days and longer are more for the adult crowd and families. The Alaska cruises typically are geared toward the more older crowd.
Depending on where you want to go and your personal preferences, there are certain times of the year that may work better for you. If you're fond of warm sunny weather, then summer is the perfect season to set sail to hotspots like the Caribbean, Mediterranean or Alaska. Keep in mind these times are peak season, which also means more crowds and higher prices.
Springtime you'll see more "booze-cruises" with college and high school graduates taking the short cruises to the Bahamas. You may want to avoid those cruises.
Summertime will have more families since most kids are out of school. If you want to have more kids on board, this is when you want to book.
Fall cruises tend to be a little cheaper since kids are going back to school and it's also hurricane season. 

However, if you're aiming for more affordable rates and less tourists around, consider cruising during the shoulder season in Spring or Fall. But remember, some destinations have specific seasons that are "must-sees", like Alaska from May to September and Norway's fjords between May and September. Taking weather, crowds and pricing considerations into account, you'll find the perfect time for your dream cruise!
BOOK NOW!!
Regardless of WHEN you are going to cruise, you need to book your cruise now. Don't wait until the last minute to book your cruise.
Cruise prices typically don't drop much as the sail date gets closer. They have no problem selling out cabins and always sail full. They have no reason to drop prices to entice people to book. Book early, that way you lock in the stateroom that you want.
What cabin location should I pick?
First, it's important to consider your personal comfort. If you tend to get seasick, I recommend selecting a cabin in the middle of the ship as it experiences less motion.
The shortest movement on a fulcrum is the middle and lower points. You feel less motion the lower you go. It's also typically cheaper to stay lower. Also the ships forward and aft will feel more movement than the center.
For those seeking a peaceful retreat, opt for a cabin away from elevators and high traffic areas. If you prefer a stunning view, consider choosing a cabin with a balcony or window. And for quick access to the pool and upper decks, pick a cabin located near the convenient areas.
Ultimately, it's vital to consider your preferences while selecting the cabin location.
Before you book, check out the deck plans of the ship you're wanting to sail on. Also see what stateroom you may want to book. Look at what's above and below it. You don't want a stateroom under the lido deck, galley, clubs or theater. If you're under lido you may hear chairs being moved around early in the morning. If you're under the theater you may hear the shows going on until past your bedtime. If you're under the clubs, you'll hear the music until late at night. If you're under the galley, well, the galley is open all night so….
To give you an idea, in the following deck plan, I would avoid the following cabins highlighted. The first section I would avoid because it's right under the galley.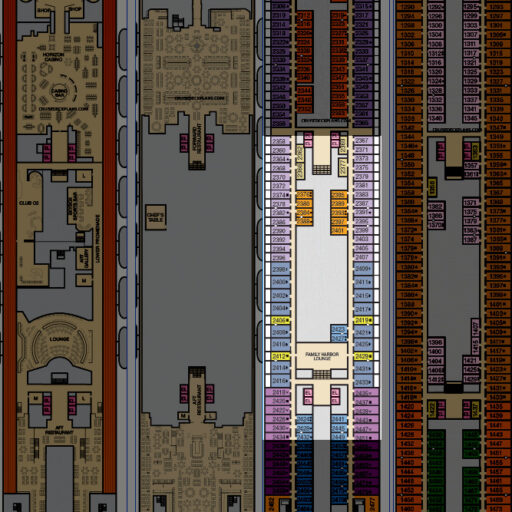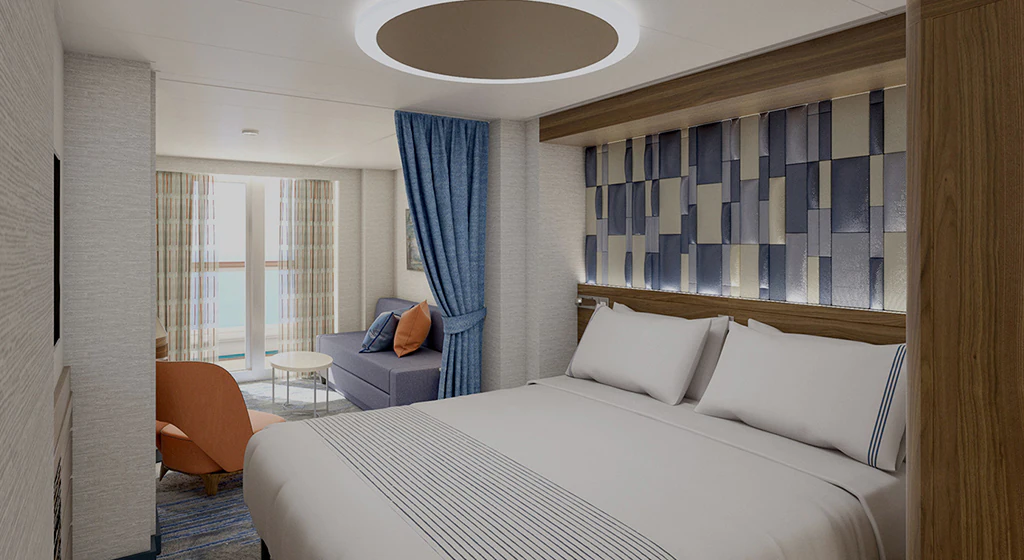 Cabin Types on Carnival ships
Carnival Cruises offer a range of cabin types to suit different budgets and preferences.
The most common cabin types include interior cabins, which have no windows and are typically the most affordable option.
Ocean view cabins feature a porthole or window which allows natural light in and the view of the sea.
Balcony cabins boast a private balcony with outdoor seating to enjoy the sea breeze and the view.
Suite cabins come with additional amenities such as a separate sitting area, larger balconies, and more luxurious furnishings.
Family cabins are designed to accommodate larger groups and often have bunk beds or pull-out sofas.
Carnival also offers accessible cabins and connecting cabins for families or groups traveling together.
Each cabin type comes with its own set of features and benefits, enabling passengers to find the perfect accommodation for their cruise vacation.
Each cabin type is then divided into categories based on their "desirability". A letter is used to denote the category.
Generally the later the letter is in the alphabet, the more desirable the cabin would be. The more desirable categories will have higher price rates. The more desirable cabins are typically on the middle to upper decks in the center of the ship. Although aft cabins are considered quire desirable.
Other things that affect desirability are obstructions, balcony size, noise, etc. For example, a 1A would be the least desired cabin. 
One thing to keep in mind that I see a lot of people misunderstanding is that people book under the "guaranteed upgrade" promotions, thinking they can book an ocean view and their upgrade moves them to a balcony automatically. That's simply not the case.
They may book their ocean view room in a category 6A room. Their guaranteed upgrade would move them to a 6B room, still an ocean view. In fact, that upgrade room may be only a few doors down from where they originally booked. Don't be tricked into the misconception that you're getting a huge upgrade.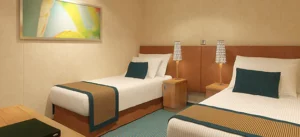 Interior cabins on Carnival cruise ships are cozy, comfortable and offer a value for money experience. These cabins do not have windows or balconies and are located on the innermost parts of the ship. They have a king-sized bed (or two twin beds that can be combined) with linens, a small sitting area, a closet and storage area for luggage. Some interior cabins also have additional pull-down beds or bunk beds, which make them ideal for families or groups of friends. The cabins are equipped with a private bathroom with a shower, a flat-screen television, and a telephone. Passengers can also access room service, provided by the ship's staff. While these cabins are not the most spacious or luxurious on the ship, they provide a comfortable space for passengers to relax and rest after a day of activities and exploring.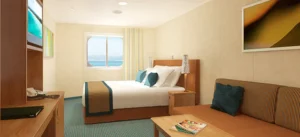 Ocean view cabins on Carnival Cruise ships are staterooms that offer a window or porthole to the outside of the ship, allowing guests to enjoy views of the ocean and surroundings. These cabins are typically larger than interior cabins and come in a variety of configurations, from single occupancy to family suites. They also feature a range of amenities, including a small seating area, a private bathroom, and a flat-screen television. Depending on the specific ship and cabin category, some ocean view cabins may also include additional perks such as complimentary room service or access to a private lounge. Overall, ocean view cabins offer a comfortable and affordable way to experience a Carnival Cruise while enjoying picturesque views of the open sea.

Balcony cabins on Carnival cruises are a popular choice for passengers who want to enjoy the ocean views and fresh air without leaving their cabin. These cabins provide a private outdoor space with a seating area and a stunning view of the sea. They are spacious enough to accommodate three or four passengers and come with modern amenities such as a comfortable bed, a flat-screen TV, and a private bathroom. Additionally, some balcony cabins have a sofa bed, making them a great choice for families. Carnival offers various options of balcony cabins depending on the ship and the itinerary, so you can choose the one that best suits your needs and budget. The price of a balcony cabin is generally higher than that of an interior or ocean view cabin, but the added comfort and amenities are worth it for many passengers.

Carnival suite cabins are spacious and luxurious accommodations designed for travelers who want to indulge in a more premium experience at sea. They offer a range of amenities, including private balconies, separate bedrooms, living rooms, and dining areas. Some suite cabins even come with whirlpool tubs, wet bars, and walk-in closets.

The suite cabins are typically more upscale than standard cabins, with exclusive perks such as priority embarkation and debarkation, access to private lounges, and dedicated concierge services.

Suites vary in size and price, but they are ideal for families, groups, or couples looking for an extra touch of luxury on their Carnival cruise. Whether you want to relax in your private oasis or entertain guests in style, these suite cabins offer the ultimate in comfort and convenience while sailing the high seas.
Interior – 186 SqFt
Ocean View – 220 SqFt (except Fantasy & Spirit Class ships, which are 185 SqFt)
Balcony – 185 SqFt
Junior & Ocean Suite – 275 SqFt
Grand Suite – 300 – 345 SqFt
Corner Excel Suite – 710SqFt
Excel Suite – 861 SqFt
Presidential Suite – 1,120 SqFt
8A through 8G – 35 SqFt
8M & 8N – 60 SqFt
9B – 75 SqFt
9C – 75-275 SqFt
Junior Suite (JS) – 35-40 SqFt
Ocean Suite (OC) – 65-85 SqFt
Grand Suite (GS) 85-115 SqFt
Presidential Suite (PS) 600 SqFt
Are you planning a trip but worried about unforeseen events ruining your plans? Look no further than InsureMyTrip.com! Their website offers a comprehensive range of travel insurance options to protect you against unexpected trip cancellations, medical emergencies, lost baggage, and more. Compare and choose from their top-rated providers to find the perfect policy to fit your needs and budget. Plus, with their 24/7 customer service and support, you can travel with peace of mind knowing they're always there to help. Don't risk losing your hard-earned money and precious vacation time – visit InsureMyTrip.com today for your travel insurance needs! Love2Cruise highly recommends InsureMyTrip.com for hassle-free travel protection.