San Juan
79°F
Clear/Sunny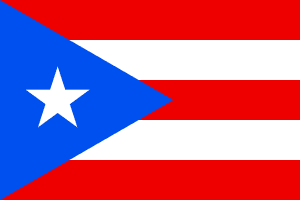 San Juan is the capital and largest city of Puerto Rico. It is located on the northeastern coast of the island, overlooking the Atlantic Ocean. The city is known for its colonial architecture, vibrant nightlife, and beautiful beaches.

Some of the top tourist attractions in San Juan include the historic Old San Juan district, which features centuries-old buildings and narrow cobblestone streets lined with restaurants, cafes, and shops. Other popular destinations include the El Morro fortress, the Bacardi distillery, the colorful La Placita de Santurce market, and the Condado neighborhood, which is known for its luxurious hotels, high-end boutiques, and hip restaurants and bars.

The city also hosts a variety of cultural and sporting events throughout the year, including the San Sebastian street festival, the Puerto Rico Open golf tournament, and the Puerto Rico Salsa Congress.
When you arrive in San Juan, you will go through the small cruise terminal and will come out into the street in San Juan. From here, you can walk anywhere you want to go. You can also take a taxi or an Uber.
As of 2019, there are Ubers in San Juan which is WONDERFUL. Across from the cruise terminal is a Walgreens at the base of the Sheraton as well as a CVS down the street.
Before you go back to your ship at the end of the day, be sure to stop in one of these stores and get you more soda to take back on with you, in case you run out on the ship.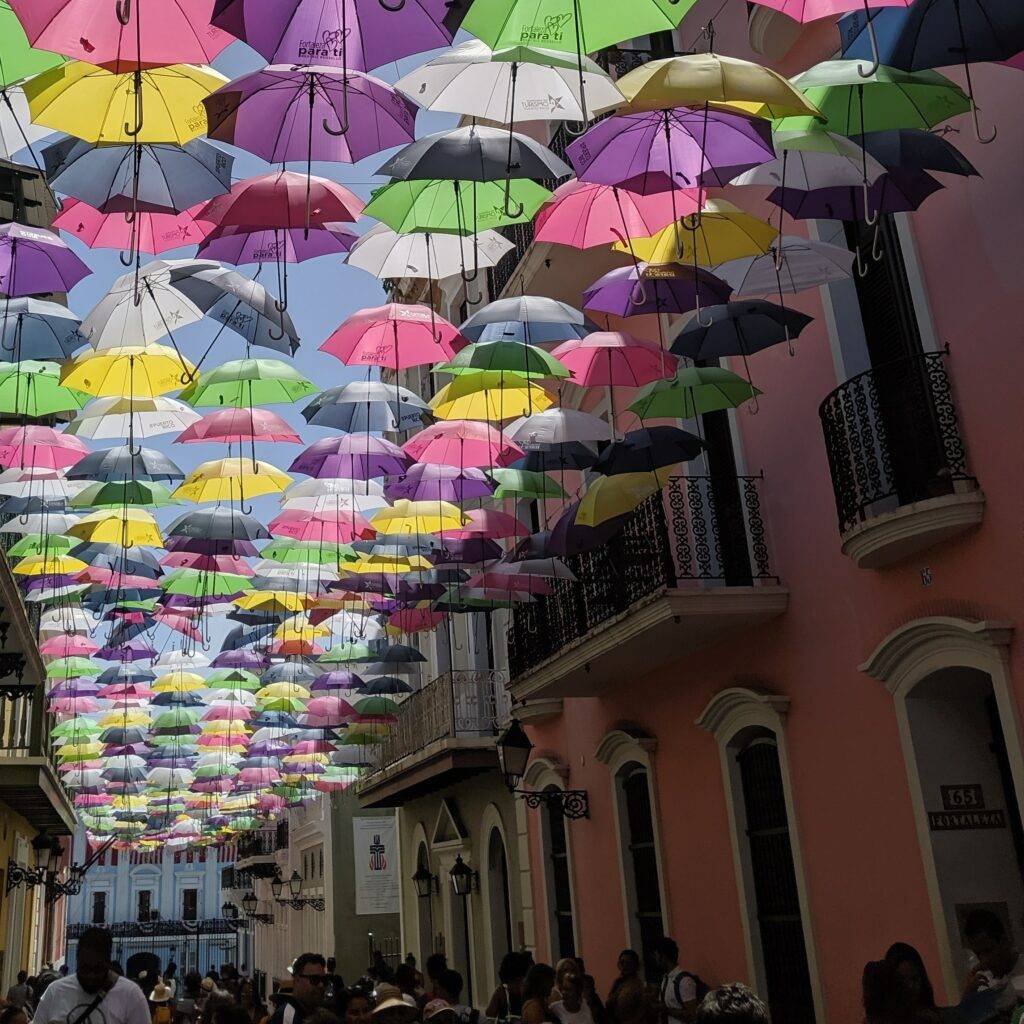 San Juan, Puerto Rico Again we had an excursion booked. This time it was the
Read More
San Juan, the capital city of Puerto Rico, offers numerous opportunities for fun and enjoyment. Here are a few ideas to get you started:
Parque de las Palomas
Parque de las Palomas in San Juan, Puerto Rico is a peaceful green area next to Castillo San Felipe del Morro. It's called the Pigeon Park and has hundreds of birds to feed with birdseed from local vendors. It offers a beautiful view of the ocean and El Morro fort, with family-friendly amenities like picnic tables, benches, and clean restrooms. Popular with visitors and locals, it's perfect for a relaxing stroll or a fun day out. It's conveniently located near many tourist attractions and restaurants, making it easy to fit into any itinerary.
Calle Fortaleza
Calle Fortaleza in Old San Juan is a vibrant street known for its colorful colonial-style buildings, top attractions like Fortaleza Street Gate and La Fortaleza, and many shops, restaurants, art galleries, and museums. Its cobblestone sidewalks make it a picturesque cultural hub perfect for history, architecture, and art enthusiasts. It is a must-visit for anyone heading to San Juan.
Cementerio Santa Maria Magdalena de Pazzi
Cementerio Santa Maria Magdalena de Pazzi in San Juan is a historic cemetery established in the 1860s named after the patron saint of the city's cathedral. The cemetery contains neoclassical and modernist architecture styles and many notable figures in Puerto Rican history are buried there. It also has ornate mausoleums and grave sites decorated with beautiful art. The cemetery has been restored and is now one of the most beautiful and important sites to visit in San Juan for those interested in history and culture.
Catedral de San Juan
Catedral de San Juan is a majestic Catholic church located in Old San Juan. Built in the early 16th century, it's the oldest cathedral in the US. The church boasts stunning Gothic and neoclassical architecture, including towering white spires, intricate carvings, and stained glass windows. Inside, visitors can enjoy painted frescoes, marble altars, and ornate gold decorations. Daily masses and guided tours are available. It's not only a significant religious site but also an important cultural landmark and a must-visit tourist destination.
Casa Blanca Museum
Casa Blanca Museum is a historic house museum in Old San Juan. Built in 1521, it was the residence of Juan Ponce de León, later occupied by the Descartes and Fernández families. The three-story museum displays original furniture, artwork, books, and personal items of previous owners. Visitors can enjoy the gardens adorned with historic statues and fountains. Open Tuesday to Saturday, it offers a unique glimpse into Puerto Rican history and culture.
Capilla del Santo Cristo de la Salud
The Chapel of the Holy Christ of Health is a historic 16th century chapel in Old San Juan. It has a beautiful stone façade and ornate interior, and is known for its religious artifact, a statue of the Holy Christ of Health. Legends say it performs miracles for those who offer prayers and offerings. Visitors come to seek blessings and healing, as well as admire the chapel's beauty. It's also a popular venue for weddings and events because of its stunning architecture and significance. This is also the location of the tomb of Ponce de Leon.
Bacardi Rum Factory
The Bacardi Rum Factory in San Juan is a popular tourist attraction that offers guided tours through the rum production process. Visitors can also enjoy a tasting experience and shop for exclusive Bacardi products.
Castillo San Felipe del Morro
El Morro is a 16th-century fortress in Old San Juan built by the Spanish to protect against invaders and pirates. It's a UNESCO World Heritage Site and features six levels, a chapel, and impressive ramparts towering 140 feet above the sea. Visitors can explore the Sentry Boxes, Garita del Diablo, and El Cañuelo. Today, the fortress attracts tourists from around the world seeking to explore its rich history and stunning sea views.
El Capitolio
El Capitolio in San Juan, is the home of the Puerto Rico Legislative Assembly. Modeled after the United States Capitol, it features a neoclassical façade, impressive marble staircase, and a 220-foot high dome. Visitors can enjoy guided tours showcasing its stunning interior, including the legislative chambers, library, rotunda with murals by Rafael Tufiño, and an oak-paneled Legislative Chamber with crystal chandeliers. El Capitolio symbolizes Puerto Rican democracy and government and attracts tourists interested in San Juan's history and architecture.
Puerta de San Juan
Puerta de San Juan, or the San Juan Gate, is a historic landmark in San Juan. Constructed in 1520 by Juan Ponce de León, it's the only remaining gate of five built to protect the city. Visitors walk through the gate to explore the historic district of Old San Juan with its colorful buildings and historic sites such as the Cathedral of San Juan Bautista. The gate offers stunning views of the Atlantic Ocean and city and visitors can take a walk along the nearby city walls or relax in nearby cafes and restaurants
The Alcaldia
The Alcaldia in Old San Juan is the Municipal Government building, housing different departments that provide services to citizens, like finance, public works, recreation, and cultural affairs. Dating back to the 16th century, it has undergone many renovations and now serves as the administrative center for the city government, as well as the meeting place for the San Juan City Council. The building is open to visitors who can take guided tours to learn about its history and current operations. The courtyard hosts art exhibits and cultural events, contributing to the lively atmosphere of Old San Juan.
Barrachina
Barrachina is a historic restaurant and bar in San Juan, famous for inventing the piña colada cocktail in 1963. The atmosphere is relaxed with indoor and outdoor seating in a plant-filled courtyard and live music. The menu offers traditional Puerto Rican dishes. It has become a popular landmark attracting both locals and tourists.
El Yunque Rainforest
Visit El Yunque Rainforest in northeastern Puerto Rico, near San Juan. This lush, tropical rainforest covers 28,000 acres with diverse flora and fauna, including rare species. Hike along well-maintained trails for unique glimpses of the ecosystem, and see stunning waterfalls, streams, and vistas. This park is home to endangered species, such as the Puerto Rican tody, coqui tree frog, and the West Indian manatee. The El Portal Rainforest Center offers educational exhibits about the ecology and history of the rainforest. El Yunque is a must-visit for anyone in San Juan who wants to explore Puerto Rico's natural beauty.
Vieques Bioluminescent Bay
Vieques Bioluminescent Bay in San Juan, Puerto Rico is a popular attraction where water glows due to microscopic organisms called dinoflagellates. Visitors can take kayak or electric boat tours to see this natural phenomenon in a mangrove forest and coastline leading to the bay. A new moon night is recommended for the full effect of the bioluminescence. Don't miss this must-visit attraction for a spectacular display of nature's light. This is something that needs to be done at night and won't be for daily cruise ship passengers.
Gilligans Island
Gilligan's Island is a must-visit destination off the coast of San Juan, Puerto Rico. It's known for its stunning beaches, coral reefs, and fun activities like snorkeling, kayaking, and hiking. Food kiosks and beach bars provide tasty snacks and drinks. To get there, take a ferry from Guánica in southwestern Puerto Rico. Like Vasquez, this isn't something a cruise ship passenger would have time to do.
Cuava Ventana
Cueva Ventana in Arecibo, San Juan is a popular attraction in Puerto Rico. It's a large cave system that offers visitors a beautiful view of the valley and river. The tour is guided and starts with a moderate 45-minute hike through the tropical forest. Visitors can admire impressive geological formations formed by thousands of years of water erosion. The highlight is the "Window," a natural opening that frames a stunning view of the valley. Cueva Ventana has a gift shop, restrooms, and picnic areas. Visitors should wear comfortable clothing, sturdy shoes, and bring bottled water and insect repellent. Cueva Ventana is an ideal destination for adventurers and nature enthusiasts.
San Juan boasts a diverse range of cuisine for foodies to explore. Local favorites include mofongo, a monolithic mound of mashed green plantains often filled with meat or seafood, and alcapurrias, deep-fried dough dumplings filled with meat or seafood. For a taste of the island's Afro-Caribbean roots, try the spicy, tomato-based stew called sancocho. For an upscale dining experience, try La Concha's Perla by Chef Dayn Smith, or Santaella for a contemporary twist on local dishes.

The lively neighborhood of Santurce offers plenty of options including a Tasting Room at Casa Bacardi, where visitors can try different rums paired with small dishes. For coffee lovers, don't miss Café Cuatro Sombras. Alongside classic coffee house staples, they offer tours, roasting workshops, and tasting experiences that showcase exceptional Puerto Rican coffee beans.
1919
Café Cuatro Sombras
Café Manolin
Casa Cortés Choco Bar
Centrico
El Hamburger
El Jabarito
Jungle Bird
La Cucina di Ivo
La Jaquita Baya
Pirilo Pizza Rústica
Que Pezca'o
Señor Paleta (sweets!)
Tostado
Verde Mesa
Are you planning a trip but worried about unforeseen events ruining your plans? Look no further than InsureMyTrip.com! Their website offers a comprehensive range of travel insurance options to protect you against unexpected trip cancellations, medical emergencies, lost baggage, and more. Compare and choose from their top-rated providers to find the perfect policy to fit your needs and budget. Plus, with their 24/7 customer service and support, you can travel with peace of mind knowing they're always there to help. Don't risk losing your hard-earned money and precious vacation time – visit InsureMyTrip.com today for your travel insurance needs! Love2Cruise highly recommends InsureMyTrip.com for hassle-free travel protection.