Cruise hotels in Cape Canaveral & Cocoa Beach
Port Canaveral is a cruise port located on the east coast of Florida. It is about 45 minutes from Orlando and is one of the busiest cruise ports in the world. The port has six terminals and is home to some of the largest cruise ships in the world. Visitors can take cruises to the Caribbean, Mexico, Bahamas, or even transatlantic voyages. There are also day trips to nearby attractions such as Kennedy Space Center or Disney World.
Cape Canaveral is located just north of Port Canaveral and is known for its rich history with space exploration. Visitors can tour Kennedy Space Center or watch live rocket launches.
Cocoa Beach is a beachside community located just south of Cape Canaveral. It is a popular destination for surfing, fishing, and just lounging on the beach. The main street in Cocoa Beach, A1A, is lined with shops, restaurants, and bars. Overall, Port Canaveral, Cape Canaveral, and Cocoa Beach offer a range of activities for visitors to enjoy on Florida's east coast.
The only downside about Port Canaveral is the location. Located 45 minutes from Orlando, you have to find transportation from the airport if you fly. Most taxis will not bring you to Cape Canaveral / Cocoa Beach.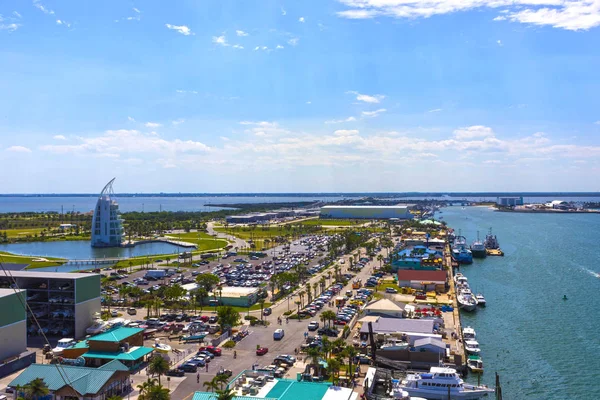 Hotels that offer park and cruise packages
Courtyard by Marriott, Cocoa Beach
Located in Cocoa Beach, Courtyard by Marriott is 10 minutes from the port.
They too offer a fly-snooze-cruise package where they will give you all of your transportation as well.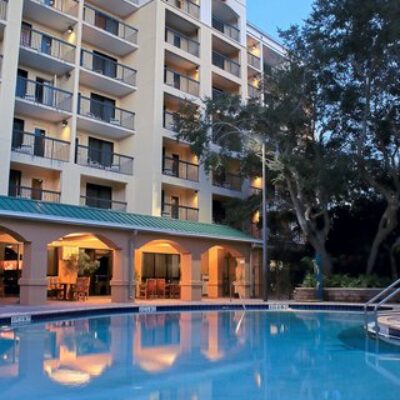 This hotel is within walking distance of the Cocoa Beach Pier and Publix grocery. It's less than 5 miles from the port. They too offer a fly-snooze-cruise package.
You have to call them directly to book. (321)783-7621 x 2490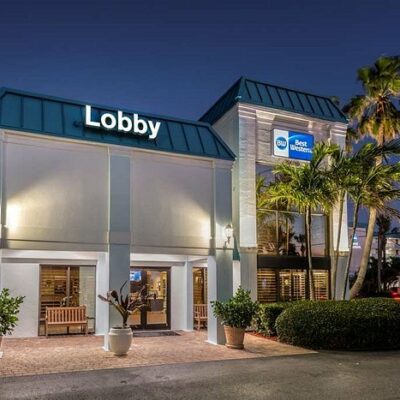 Econolodge Merritt Island
If you want a cheaper option, Econolodge offers cheap packages as well that are a fly-snooze-cruise package. Econolodge is on Merritt Island and about 20 minutes from the port.
You can call (321-452-7711 to book.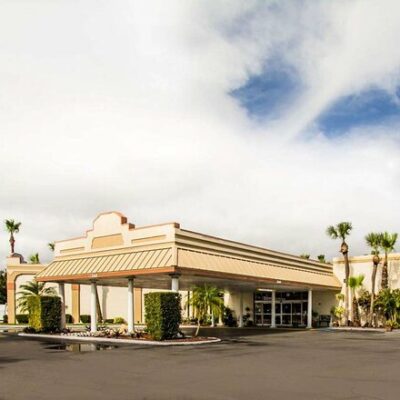 Hampton Inn - Cocoa Beach
I love Hilton and Marriott Properties. This is a great property. The Hampton Inn offers a fly and cruise package where they offer shuttle to/from MCO airport in Orlando AND transportation to/from the cruise terminal. They depart 3 times each morning to the cruise terminal.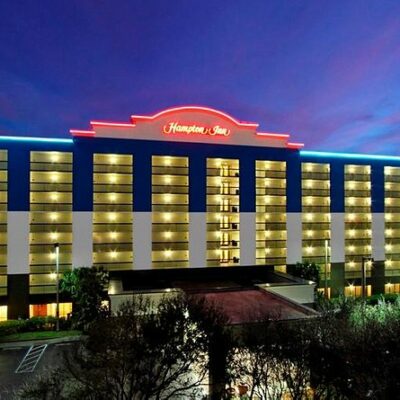 If you're looking for a cheap budget hotel for a sleep for one night, then Days Inn will fit your needs. Since they offer a fly, snooze and cruise package, this is a perfect little spot.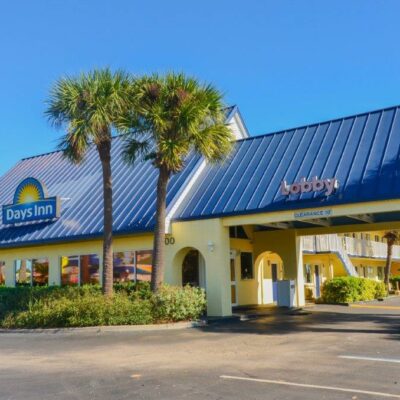 This hotel offers everything you need from round trip transportation from MCO and the cruise port. You can also upgrade to a Lincoln Town Car and travel in style!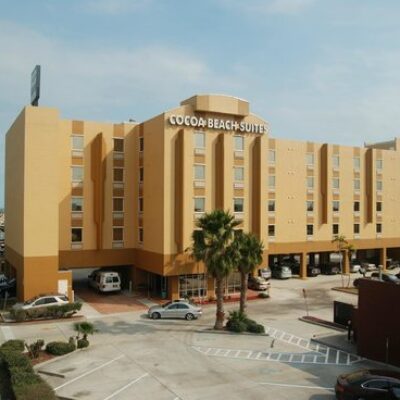 Hotels that offer cruise port shuttle only
Hilton Cocoa Beach Oceanfront
The Hilton Cocoa Beach Oceanfront offers trips to the port for just $6 a person. They run twice a day at 10:30 and noon.  The hotel is 5mi from the port. 
Four Points by Sheraton - Cocoa Beach
Located right in the middle of Cocoa Beach you will find the Four Points by Sheraton. They offer 3 shuttles leaving at 10:15, 11:15 and 12:15. The cost is $10 per person, children under 6 are free.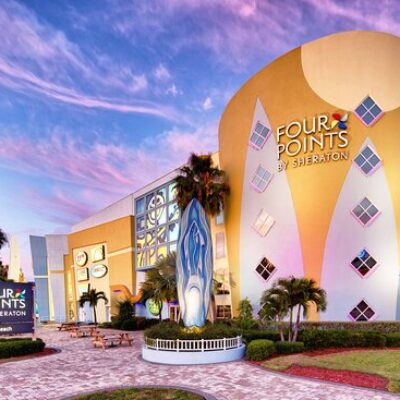 Residence Inn by Marriott - Port Canaveral
This hotel is a great hotel, but only offers a shuttle once per day. The cost is $8/pp but the hotel has great reviews and great rooms. The hotel is only a half mile from the port.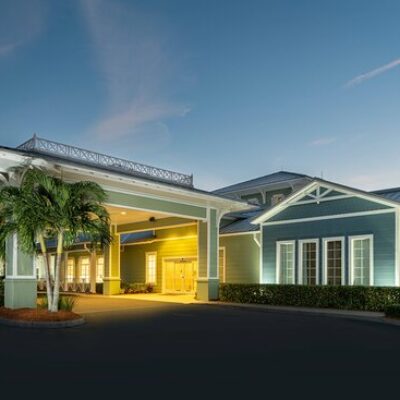 Radisson Resort at the port - Cape Canaveral
This hotel offers a park and cruise package which includes parking and shuttle. The shuttle runs every 30 minutes and is $10 per person if you do not have the park and cruise package.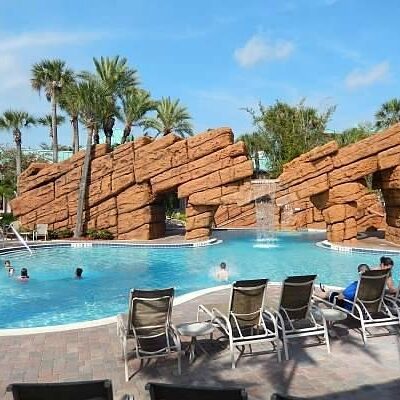 Homewood Suites by Hilton
This property is close to the port and only charges $5/pp for shuttle service to the port. They depart 3 times each morning.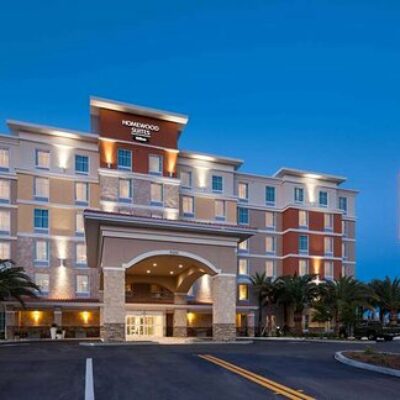 Country Inn & Suites by Radisson
This hotel also offers a park and cruise package, with shuttle to the port. If you do not have the park and cruise package, a shuttle is $6 per person to the port.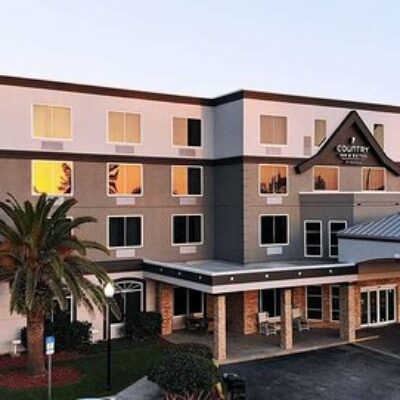 Holiday Inn Express Cocoa Beach
The Holiday Inn offers a parking package with cruise shuttle included. If you don't need to park and only want a shuttle, it's $7/pp and leaves once per day, at 10:30am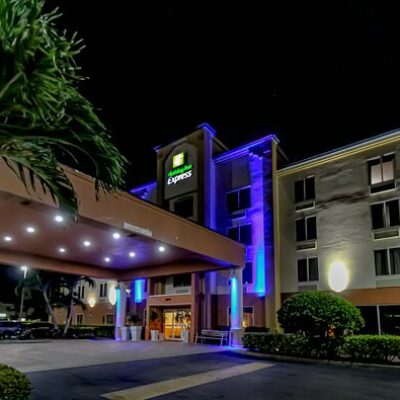 La Quinta Inn & Suites Oceanfront
The LaQuinta sits on the beach right near the Cocoa Beach Pier. The shuttle leaves each morning at 10:30 and at noon. The cost is $7/pp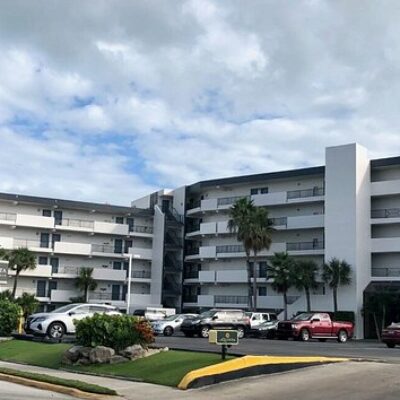 Shuttle service from MCO to Port Canaveral
Cortrans
$30 per passenger one way
Tropicana Transport
One way prices
$27.50 per passenger (2-3)
$25.00 per passenger (4-5)
$22.50 per passenger (6-7)
$20.00 per passenger (8+)
Orlando Express
$30 per passenger one way
Cruise Control Transporation
$25 per passenger one way
Orlando Shuttle Service
$150 per passenger one way
The Black Car Service
Starting at $100 per person one way
Super Shuttle
$118 round trip
Port Canaveral Limo Transportation
$199 for a towncar
Are you planning a trip but worried about unforeseen events ruining your plans? Look no further than InsureMyTrip.com! Their website offers a comprehensive range of travel insurance options to protect you against unexpected trip cancellations, medical emergencies, lost baggage, and more. Compare and choose from their top-rated providers to find the perfect policy to fit your needs and budget. Plus, with their 24/7 customer service and support, you can travel with peace of mind knowing they're always there to help. Don't risk losing your hard-earned money and precious vacation time – visit InsureMyTrip.com today for your travel insurance needs! Love2Cruise highly recommends InsureMyTrip.com for hassle-free travel protection.