This is the day you've been planning for, for weeks, months, or even years! The day has finally arrives. CRUISE DAY!
Prior to your cruise, you need to check-in online for your cruise. This consists of entering in your passenger information, dining preference if you didn't select this when you booked, enter your documentation information such as your Passport number, your Known Traveler Number if applicable, as well as your on-board spending information. You'll need to have everyones information handy when you check in online. 
When you check-in online, you will also select a port arrival time. Please be mindful this is not your boarding time. You're unable to select a boarding time. Your port arrival time is when you should arrive at the cruise port, to begin your check in and embarkation process. 
Please, do not arrive before your scheduled arrival appointment. This only creates bottlenecks and crowds. Plus if you arrive early, you could be sitting outside in the elements for a very long time waiting on your time. 
| | |
| --- | --- |
| | 14 days prior to cruise, 16 for priority guests |
| | |
| | |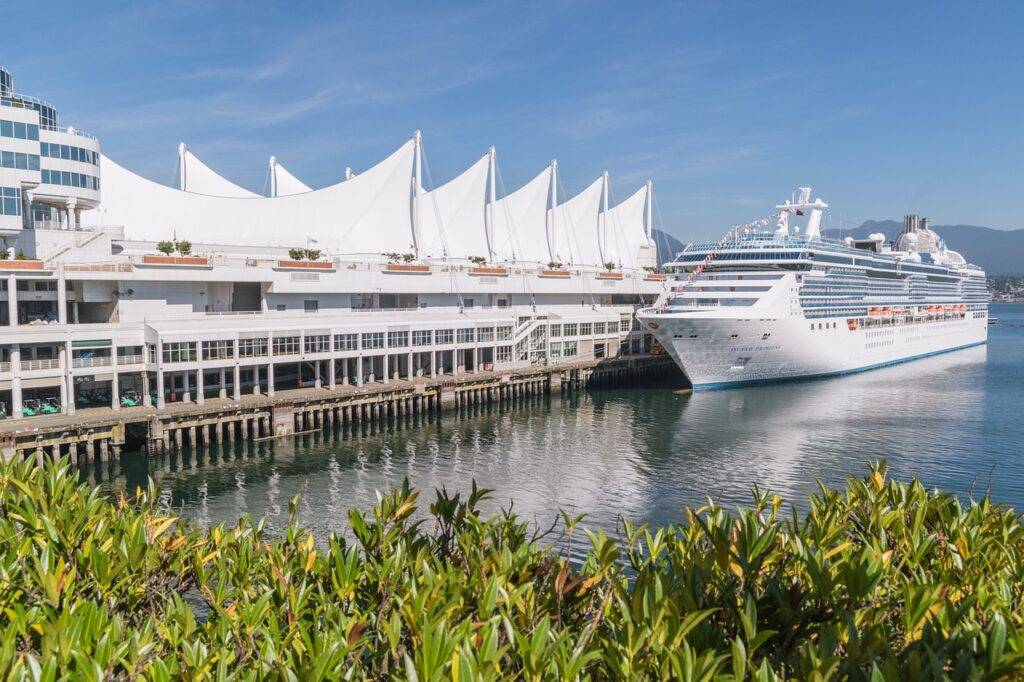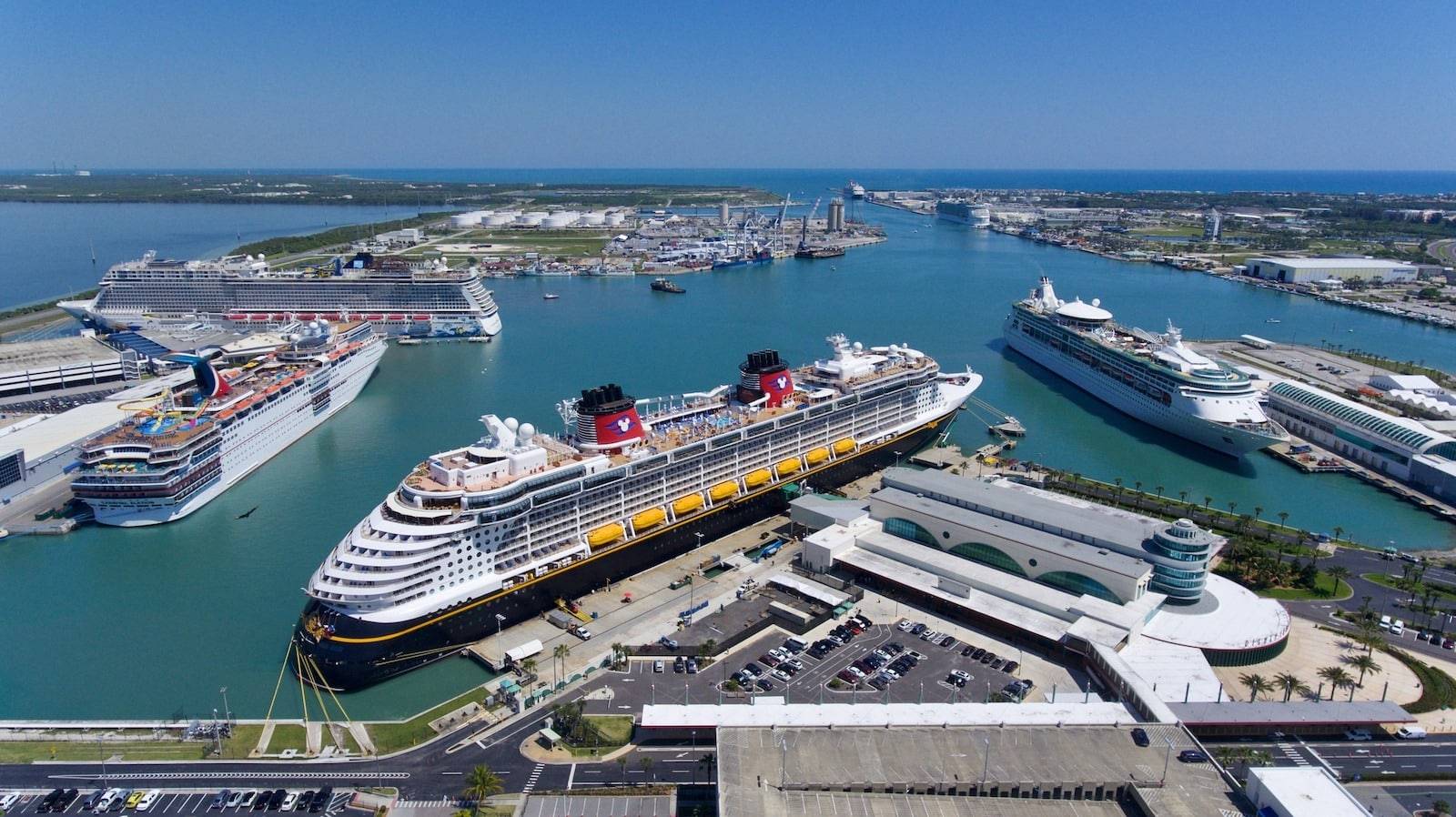 Some port areas are more strict than others, so be sure to have your boarding pass handy before you head to the port. Certain ports require you to show an ID and your boarding pass before entering the premises. 
Once you get past the port authority, you will head to your cruise terminal. Depending on which terminal you embark at, there could be several ships from different cruise lines there to embark at the same time. Be sure to read the signs and follow instructions to find your cruise terminal. 
Once you find your cruise terminal, you will be greeted by porters who are there to take your luggage. At this point, things will move quickly so pay attention and be prepared. 
Make sure you have all of your documentation such as boarding pass, Passports/ birth certificates and anything else of importance with you BEFORE giving your luggage to the porters. If you give your luggage to the porters with your documentation inside of it, you will not be going on your cruise. By the time you make it inside, your luggage will be gone from the cart and en route to the ship to be loaded up with other cargo. There are thousands of pieces of luggage and they will not go locate yours so you can find your documentation.
When the porters take your luggage from you, it's customary to give them a small tip. Usually $1 per bag is sufficient. You will see your luggage again later that evening.
You will go through a section where your ID and all documentation is checked to ensure you have everything in order and are ready to go. Then you're sent on to the security checkpoint.
Security will take your carry on luggage and run it through an x-ray machine to ensure you don't have any prohibited items with you, including alcohol. You will also go through body scans as well. This is the same process as an airport or secure building.
Once you pass through security, you will be directed to the check-in agents. Here, you present your boarding pass and documentation to officially check-in for your cruise. You can also add money to your account here if you're using cash and you will also have your photo taken if you're not using a Passport or your Passport photo is older.
Once you finish with the check-in agent, you will be directed to the waiting area where you will queue to wait on the boarding process to begin, or you will go straight to the ship, depending on your check-in time and what time you arrive at the port. Also once you finish with the check-in agent, you can put your Passport or birth certificates away. You will not need these anymore for the entire cruise. However be sure to keep your boarding pass out and handy. You will need this one more time before you get on the ship, as well as on the ship until your cabin is ready.
When the ship is cleared for boarding, they will start announcing boarding zones. Be quiet and pay attention!! They will start with priority guests which are often seated in a separate section. Back to back, weddings, diamond, platinum, suites, faster to the fun guests will all board first. Then the first zone would be A01, then A02, A03, A04, so on and so forth.
Once your zone is called, make your way to the ship. You will be instructed where to go. Along the way, there will be photographers wanting to take your photo with a ship background. You can do this if you choose, or you can just skip them. I always skip them.
You'll follow the line to the gangway, walk up the gangway and onto the ship!
Saving money, booking a cruise, months of planning, research, excitement build up, your countdown clock ticking down, this is it. YOU MADE IT! You're on a ship! This is the moment you've been building up for. Let the vacation begin!
As soon as you step on the ship, you're going to be in awe. If you're new to cruising, you'll realize the ship is MUCH larger than you anticipated. If you're a seasoned cruiser, you will still be in awe everytime you step on a ship. It's that feeling we all get. As soon as you walk in the door, you'll be hit with people trying to sell you stuff. Welcome aboard drinks, photos, excursions, etc. You can stop if you wish or bypass everyone and keep going. Remember, the welcome aboard drink they try to give you when you embark is NOT free and you'll be charged for it.
Unless you have a suite or paid for Faster To The Fun, your cabin is not ready until after 1:30. If you have Faster To The Fun or a suite, you're welcome to go straight to your cabin to drop off your carry-on luggage. Otherwise, head up to lido for some lunch and relaxing until the fun begins later in the day. On lido there will be huge lines since everyone is waiting. This will only happen on day 1 so don't worry about the crowd just yet. The next few hours for you are going to be busy.
The first thing you want to do is head fo your muster station. You can find your muster station on your sail & sign card as well as your boarding pass. You can ask any crew member where your muster station is and you'll be directed where to go. At muster, you'll be instructed how to put a lifejacket on. The whole process takes less than 2 minutes. You'll have your sail & sign card or boarding pass scanned to ensure you did your muster drill. This MUST be completed by every passenger before the ship can sail.
Around 1:30 an announcement will be made that cabins are ready. At this time you can go to your cabin and relax and unwind. Shortly after, your cabin steward will come in and introduce themselves. They will ask if you prefer morning or evening service. This is your choice. They will also ask if you need anything, so now is the time to ask for that bucket of ice, bedding changed, etc.
You can walk around and explore the ship and relax until it's time to sail away. Keep in mind that the casino as well as all stores will be closed until after you sail away and reach International waters. All food venues should be open however.
When it's time to sail away, head to the lido deck for the sail away party. The horn will blast, the music will get turned up and the party will begin. Your cruise is officially underway!
When you start to sail away, be sure to put your phone in airplane mode. This will save you hundreds of dollars on your phone bill when you return. Keep it in airplane mode until you return. You can turn WiFi on after you do this and connect to the ships WiFi.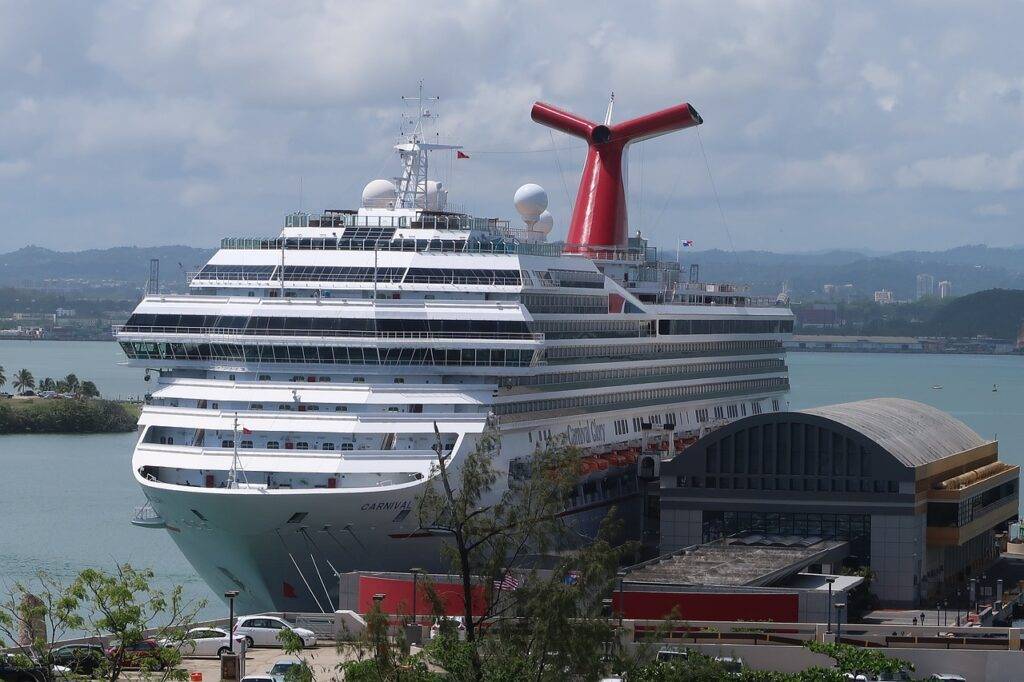 Are you planning a trip but worried about unforeseen events ruining your plans? Look no further than InsureMyTrip.com! Their website offers a comprehensive range of travel insurance options to protect you against unexpected trip cancellations, medical emergencies, lost baggage, and more. Compare and choose from their top-rated providers to find the perfect policy to fit your needs and budget. Plus, with their 24/7 customer service and support, you can travel with peace of mind knowing they're always there to help. Don't risk losing your hard-earned money and precious vacation time – visit InsureMyTrip.com today for your travel insurance needs! Love2Cruise highly recommends InsureMyTrip.com for hassle-free travel protection.