We had a full day in Aruba today. We arrived and debarked at around 10am. I had not been to Aruba before, but it was an easy debarkation process.
As soon as we got out of the terminal there were taxis waiting to take people where they needed to go. We really wanted to go to Flamingo Island, so I contacted Marriott to see how we needed to do this.
We ended up booking a hotel room for 1 night at the Renaissance Aruba Resort & Casino. They have since changed their policy to require 2 nights. You also need to be sure to book a room in the Ocean Suite tower. Since we don't like interior rooms, I ended up getting an ocean view, balcony room. The total was $331.42 for the room after my Marriott Rewards & AAA discount.
The resort is right next to the cruise terminal but since I didn't know much about it, it was easier just to pay $10 for a taxi to take us there.
Our taxi driver dropped us off at the guest check-in area which is at the Marina Towers. We took the escalator up and checked in. It was a very easy check in process, the people were very friendly. It's what we usually expect from a Marriott property.
We got our resort keys, then went back down to the first level to wait on the boat to arrive to take us to Flamingo Island.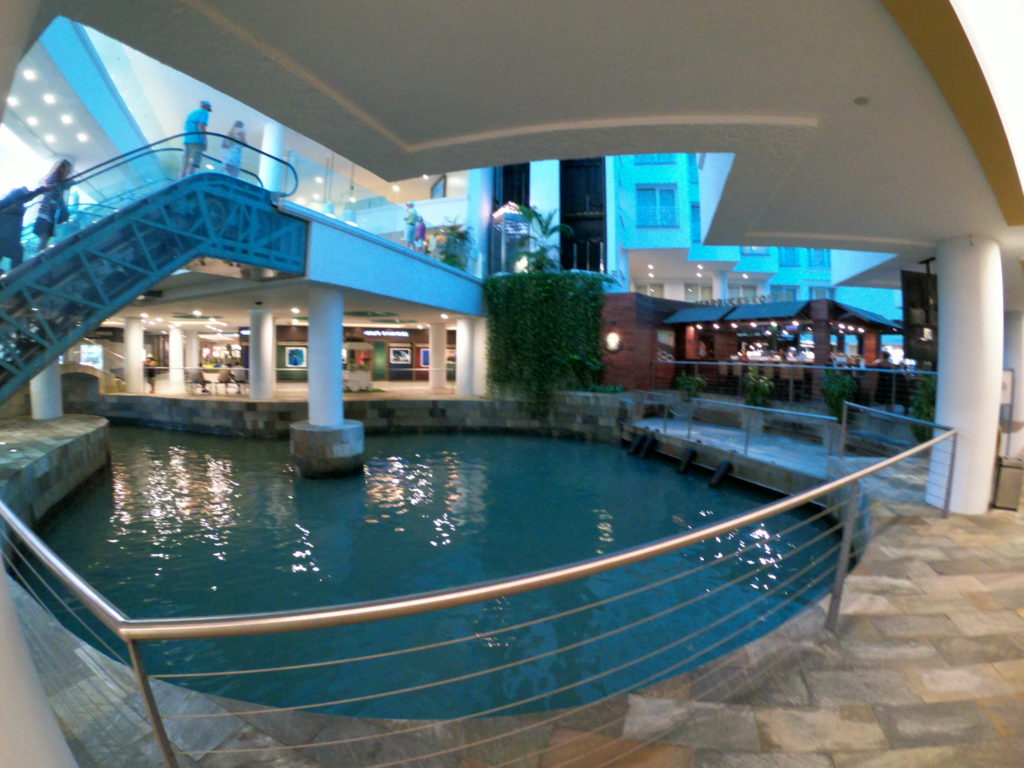 We waited about 15-20 minutes and the boat pulled into the resort to pick us up. It's pretty cool to see a boat coming inside of a resort to pick you up.
The boat arrived and picked us up. We scanned our resort key and was able to get on the boat.
It takes about 10 minutes to get from the resort, to Renaissance Island. It's pretty views going out though, and it's really not bad.
We arrived at Renaissance Island and when you arrive, the dock splits in 2 directions.
To the right is Flamingo Island which is 18+ and is where all of the flamingos are. To the left, is Iguana Island which is where all of the iguanas are.
Both sides are identical though. Also you can still go to the 18+ side if you have kids. If you're behaving they won't bother you. On the iguana side, there are also baby flamingos behind the nature trails, by the ocean. Nobody goes back there, so you have them to yourself.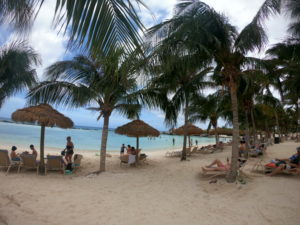 Renaissance Island was very beautiful, and very relaxing. They had a restaurant on the island. We ordered 3 hamburgers and 4 drinks and the cost was $57.91 + tip.
There are comfy hammocks, chaise loungers, straw beds, and plenty of places to relax. My one complaint is Marriott hasn't taken care of the beach floor in the area. On both sides of the island, it's very rocky, lots of things in the water. Just not as nice as you'd expect from a private island. It'd be easy for them to clean this up, if they took the initiative. Aside from this, we had a great time.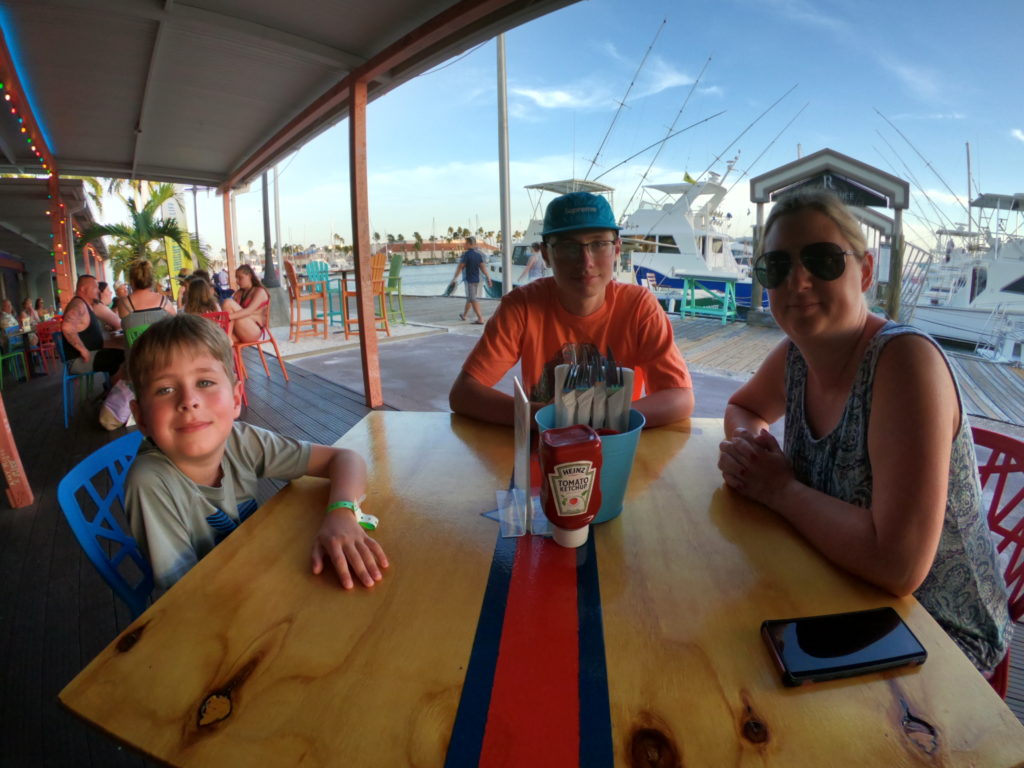 About 5pm, we decided to leave the island. We ended up going back to the Renaissance and went to our room. It was nice to take a shower where I didn't have a shower curtain stuck to my ass when I turned around. We took showers and relaxed in the air conditioning for a little bit.
By this time, we were getting a little hungry, so we walked across the street to Lucy's Retired Surfers Bar, which is at the marina.
It was great food, just not enough of it. My wife and I both ordered 2 tacos each, and Kolbrin ordered a cheeseburger. The bill was $34.90 + tip. Had I known it wouldn't of been enough, I would of ordered 4 tacos instead. They were very good though and I do recommend this place. The service was great as well.
After we left Lucy's, we walked around a little bit around downtown Oranjestad and went in a few shops.
We then ventured our way back over to the Renaissance and went in a few stores there around the mall. We went in Louis Vuitton, Gucci and 2 other stores.
After we finished shopping, we walked back toward the ship since it was about 10pm and we were due to be back on the ship by 11pm. Along the way we stopped at several vendors selling things and bought a bunch of stuff.
Aruba was a great day, lots of fun, lots of sun, lots of shopping. I can't wait to go back to Aruba, especially when it's a full day in port. By far my favorite port not named Half Moon Cay.
Click the blog entry below to go back to the rest of the cruise. 🙂