I had booked a private driver through Marvyn's Paradise Tours back in January. It was $150 for the day for both of us which included everything.
Once we got off of the ship and to the cruise terminal, we were to go to the taxi dispatcher to let them know we were to be picked up by Marvyn's. We did so and it took about 10 minutes for our driver to get in.
Once the van got in, it picked up several people, but took us to another meeting location where we all met our private drivers.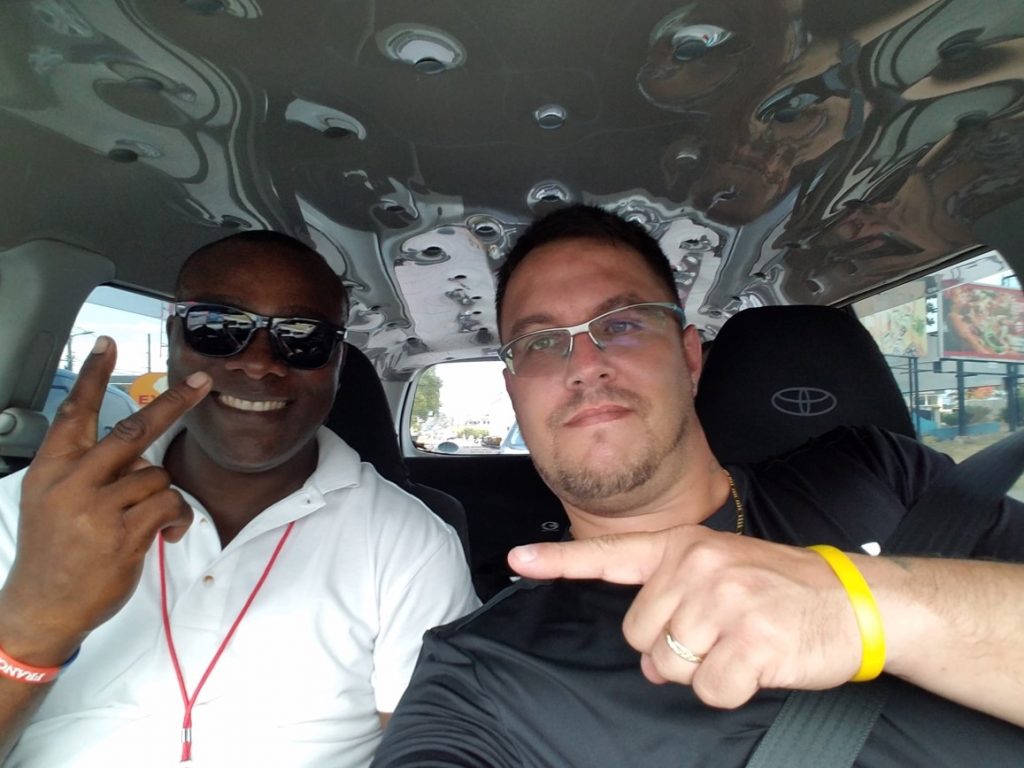 We got with our driver and off we went into Ochi!
Our original plans were to go to Bob Marley's Nine Mile, Dunn's River Falls, shopping and lunch. That's what we wanted to do.
The first thing our driver suggested was Dunn's River Falls since it's so popular, we could beat all of the excursion groups there and not have as many people. I am glad we did!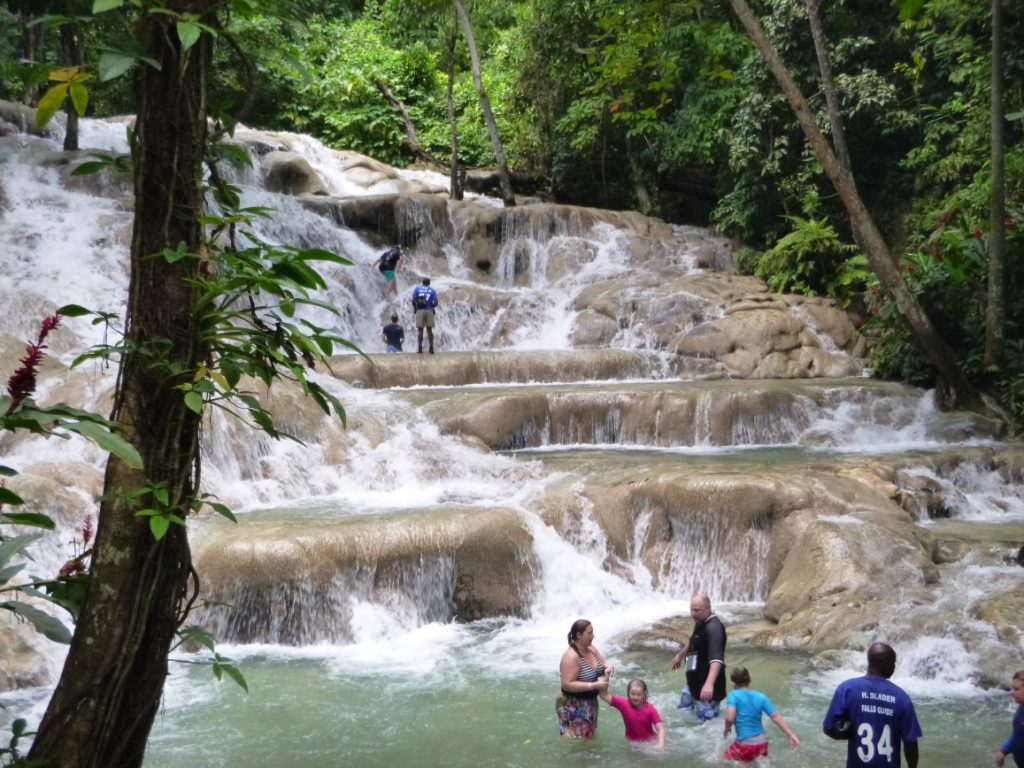 We made it to Dunn's River Falls and first we decided to go to the overlook platforms to see exactly what it was. It looked exciting so we decided we would climb some of them. They suggested you go with a group/guide rather than by yourself. That's what we did. We got in line and went with a group of about 20 people.
We walked down to the beach where the falls start and formed a human chain. Up we went! The water was actually pretty chilly, considering it was Jamaica in July.
We had purchased water shoes on Amazon so we had good water shoes with us, thankfully.  The climb went at a slow but steady pace to allow everyone to safely make it up the rocks. From top to bottom is 180ft of rapid waterfalls.
We made several stops for photo ops, swimming, and to catch our breaths. It wasn't hard but it was definitely a workout. Finally, we made it to the top!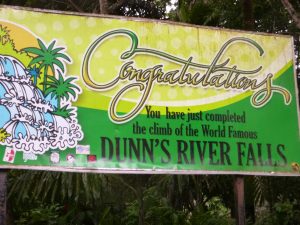 Once we were at the top we decided to buy the DVD of us climbing for $40. It was a good DVD, several shots of us climbing up as well as a little tourism clip from Jamaica. It was worth it to us since it was a once in a lifetime experience.
After we got our DVD and was done with the falls, we stopped at a few of the vendors on the way back to the car. We ended up buying a few local things. Then we got to the car and realized this took over 2 hours to do, much longer than anticipated.
From there we went to John Crow's Tavern in downtown Ocho Rios. We all ordered jerk chicken and fries, which was definitely the best jerk chicken I have ever had!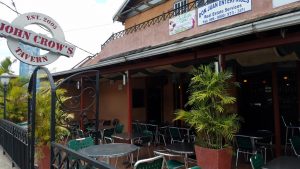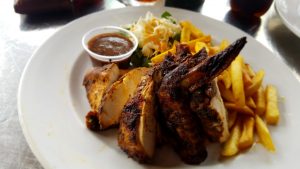 The price wasn't bad either, it was $47.36 for my wife and I and the driver to eat. We always buy our drivers lunch on our tours.
After we left John Crow's Tavern, we didn't think we would have time to go to Nine Mile, so we decided to just tour the city and shop a little which is what we did.
We very much enjoyed Jamaica and Ocho Rios. I see some of the people on cruise message boards like Cruise Critic say how dangerous and bad Jamaica is and they stay on the ship. Seriously? This was a great port and we loved it and the people. I think some people are just terrified to leave the Hamptons, who knows. Then again the same people are scared of Belize which we absolutely love.  I would definitely recommend Jamaica to anyone.