We arrived on our tender into George Town, Grand Cayman Island on the first tender in. We then realized we had an hour until our guide was to pick us up.
We decided to kill time and do our shopping in the port area. We went in all of the shops and bought a few things. There were just soo many people.
We had made reservations for a private tour through ShoreExcursioneer (which is a broker) back in January. Typically I don't use brokers since you don't know who you're going to get and can't get a true review of the person you're going to be with but they're reputable so we went with it.
We ended up being paired with Britania Tours. The driver was about 20 minutes late getting there but finally made it and off we went.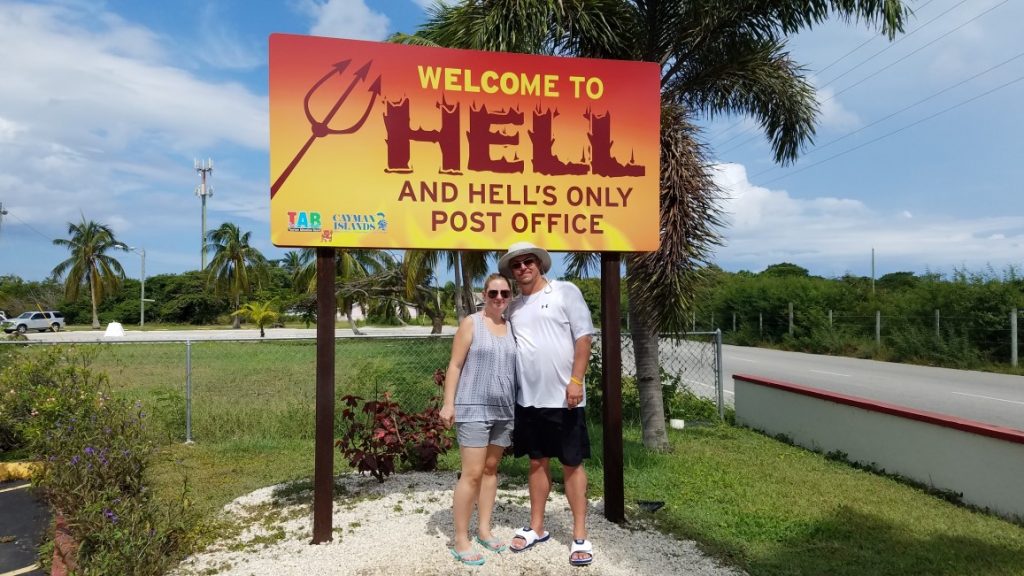 The first place we visited was a little museum with a lot of local history in it. From there we made a few stops for photo ops.
Then we went to Hell which was something I wanted to see. The rock formations were cool and we bought some postcards to send back home to the kids and family. We typically don't use the USPS but figured they would enjoy getting something.
From Hell, we went to the place where people swim with dolphins. Not sure why but we did. We just looked, then left.
After that we went to the Tortuga Rum store, where we bought some rum and some rum cakes which we absolutely love!
From there, we went to Seven Mile Beach which I was most excited about. This place was a complete dump. This wasn't even in tourist season and it was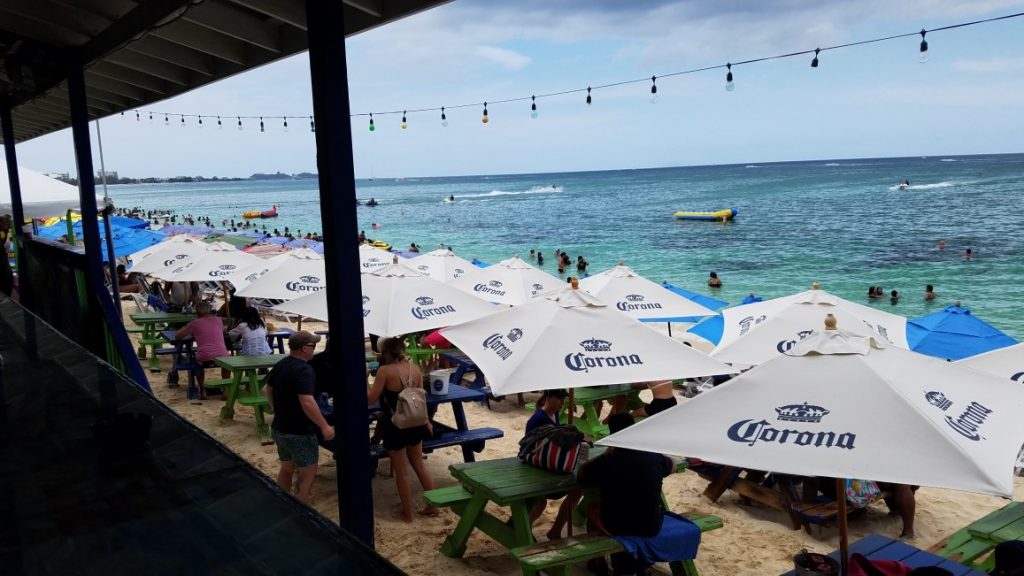 person on top of person on top of person. I can't imagine it here when it's tourist season. We ended up going to Calico Jack's for lunch which we got jerk chicken here as well.
It was good, but not as good as it was at John Crow's Tavern in Jamaica. We just sat here for a little bit and people watched. The service at Calico Jack's sucked, the beach was packed, it was just not good.
We went back to the taxi/bus area to get the local guy to call our driver who had dropped us off.
Finally after 45 minutes we found him, he called our driver, 30 minutes later someone different showed up to pick us up.
From there, we went back into George Town where we would do some shopping then go to the tender to get back to the ship.
We hated Grand Cayman, which is surprising because it's what I was most excited about. 🙁 I would put Grand Cayman in a group with places like Nassau and Freeport. Places I won't go back to.