After we left Greenville, South Carolina we headed on down to Commerce, Georgia. I wanted to stop here because I use to live here and wanted to see the area.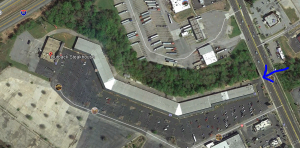 We ended up at Outback Steakhouse which is hidden in Commerce. It is across the street from Walmart on 441 behind the truck stop. You have to go through the parking lot of the abandoned strip mall thing. 
The service was excellent though and the food was just as good. Outback is usually pretty good though and doesn't disappoint. 
After we ate our dinner, we got a hotel for the night at the Fairfield Inn & Suites by Marriott. The hotel was very nice, so there are no complaints at all with them. They are next to the Tanger Outlets next to the Home Depot. It was a brand new hotel but still very good. 
We woke up and hopped back on I-85 to get into Atlanta. We were only an hour away.
We went straight to Zoo Atlanta since we were early getting into town. Now I do not know if it was because it was hot or because there were precisely 798,456,213 kids there or because 60% of the animals weren't out on display because of the heat but this zoo just was not good for us. It was small and crowded plus the lack of animals.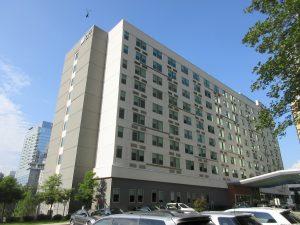 After we left the zoo we went to check into our hotel. We were staying at the Aloft in downtown Atlanta. This hotel was literally perfect. It was a block from everything around Centennial Olympic Park, and a block from Peachtree Street. We checked in, dropped our things off and walked down to the Georgia Aquarium.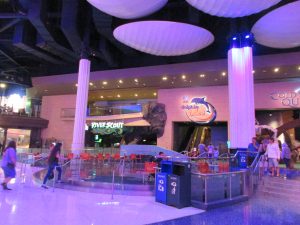 If you did not know, the Georgia Aquarium is the largest aquarium in the world! It was a great experience. We saw the dolphin show which was fun as well as the other shows they had. I highly recommend the Georgia Aquarium.
Once we were done seeing the marine life at the Georgia Aquarium we walked across the street to Johnny Rockets to grab dinner. I love Johnny Rockets. We tend to eat there whenever we go to a city where there's one located.
After we were finished with dinner, we walked back to the hotel. We wound up spending the rest of the night in the hotel relaxing and watching TV. I was tired because we had done so much and it was so hot this day.
If you are going to Atlanta, one thing that I HIGHLY recommend you purchasing is the Atlanta CityPASS. CityPASS is a fantastic pass you can purchase to save up to 50% on combined prices for admission to must-see attractions. I would not return to any city that has CityPASS and not purchase it.  Some of the attractions you can visit with CityPASS are the Georgia Aquarium, World of Coca-Cola, Zoo Atlanta, Fernbank Museum of Natural History, The College Football Hall of Fame and the National Center for Civil and Human Rights. 
We woke up early this morning and walked down to Waffle House for breakfast (yuck). Waffle House was founded in Atlanta so they're everywhere. Especially around College Park.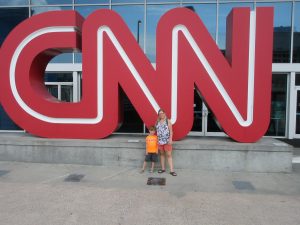 Once we finished with breakfast, we walked next door to the CNN Center. We thought it would be neat o show the boys how International TV is done. We had 11am reservations to tour the studio. This was a fun tour, I think my oldest son enjoyed the behind the scenes things he got to see. They got to see the newsroom, an interactive studio, the morning show broadcast of HLN, some offices and some other exhibits from CNN.
After we finished at CNN, we ate some lunch in their main dining area. This is a huge dining plaza that everyone from around the downtown area comes to eat in. There are 15 restaurants to choose from in their food court. We mainly ate at Moe's and Chick-Fil-A.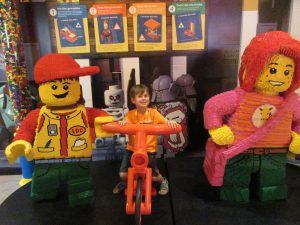 Once we finished at CNN, I requested an Uber to come pick us up and take us to LegoLand Discovery Center. This is located in Buckhead,
This is a really fun place and this was an attraction for my youngest. This would be something I would highly recommend if you have kids that like Legos. It was fun. We spent about 4 hours here. It's not a huge park or anything, it's just inside of the mall but once you enter the Legoland, you forget you're in a mall. My little one loved it.
After we finished playing, we walked down to Johnny Rockets in the mall for some lunch before requesting an Uber to take us back to the downtown area.
I woke up early and walked next door to our hotel to the American Cancer Society. I am the county lead for our Relay for Life team as well as a team captain so I figured I would check out the ACS building a little bit, while everyone slept.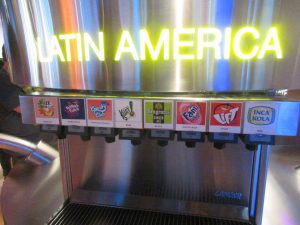 Once I was finished, I went back and woke everyone up. We then headed down to The World of Coca-Cola. This was fun. I had been there several times but it was nice to take my family. They show you a history of Coca-Cola, how it was invented, etc. The actual recipe for Coca-Cola is kept here also. I though it was just an attraction of duplicate but it's actually kept in a vault inside of this building.
You can also see an actual bottle of Coca-Cola being bottled and also try various Coca-Cola flavors from all over the world. It's really neat!
At this point, we were hungry and tired. We went over to the CNN Center to get some food, then went to a little arcade next door. Afterward, we went to the College Football Hall of Fame which was really cool. I am a college sports freak so I enjoyed this the most.
The whole place is interactive. When you go in, you get a "field pass" which they scan with an RFID reader and you select your favorite NCAA team. Then as you go through the museum you scan your field pass along the way and each exhibit is catered to you and everything is geared toward your team. It's really neat so no matter how small your team is, the museum will have everything about it.
Afterward, we went back to the hotel for the night and got cleaned up. Then we walked up to the Hard Rock Café on Peachtree Street. This was our last night in Atlanta. 🙁
We surprised the boys. They thought we were going home. Nope. We had other plans. 😉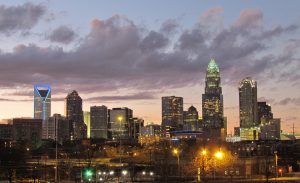 Atlanta, Georgia Greenville, South Carolina Greenville, South Carolina This was...
Read More