It's sailing day!
We woke up around 8:00 to get ready for this busy busy day. We had everything packed so I just needed to shave and take a shower. We got ready and called for an Uber to take us to the port. It was $26.49 for a 27 minute ride in an UberXL with Sebastian.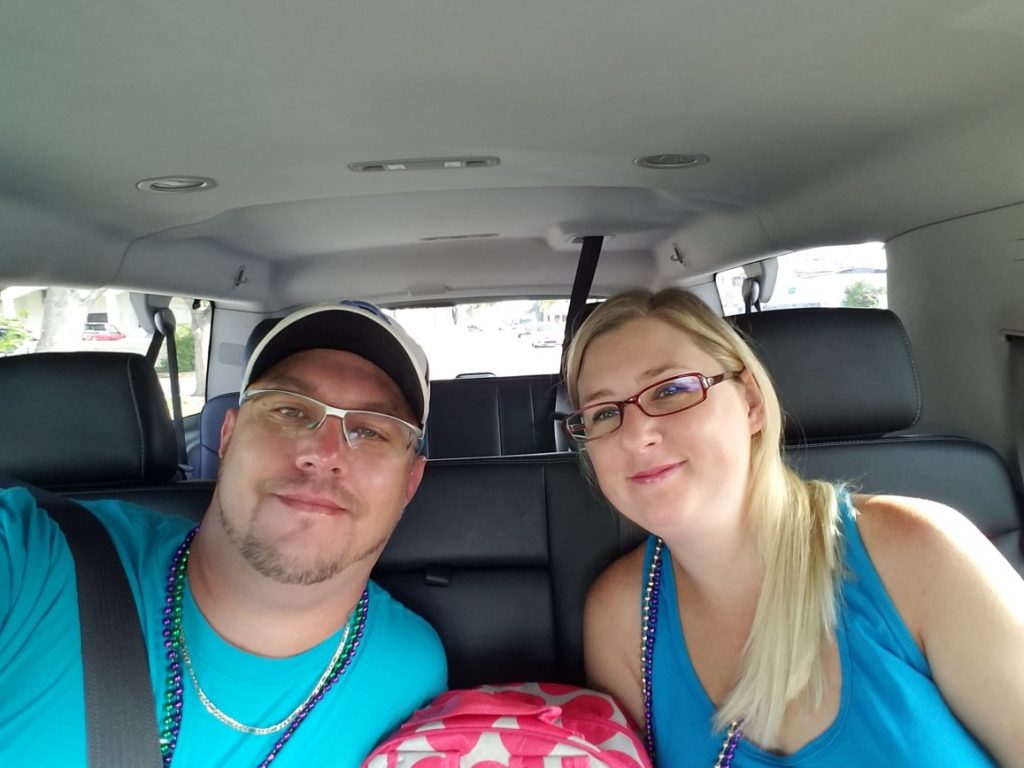 We arrived at the port at 9:32am, dropped off our luggage with the porters and went to check-in.
The terminal still had people in it from the previous sailing, so we had to wait outside until the terminal was cleared.
At Port Everglades there's a line for priority, on time, and early/late. They were really strict about which line people were getting in also. We were the first people in the priority line.
Around 10:10 the terminal worker allowed us to enter the terminal. We first stopped to check-in where they checked our documents. Then we went through the security line where they checked us. It was nice because they didn't even ask us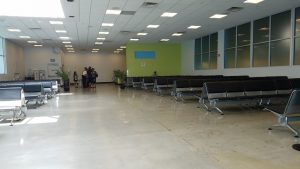 to take the wine out of our bookbags. From there, we went upstairs to the priority boarding area. Nobody else was here yet, which was nice.
We sat here for maybe 30 minutes then we were allowed to board the ship. There was 1 diamond family ahead of us, so they boarded first. Then we were next. We were the 5th and 6th persons onto the ship. It was great to have the ship empty even if for just a  little bit.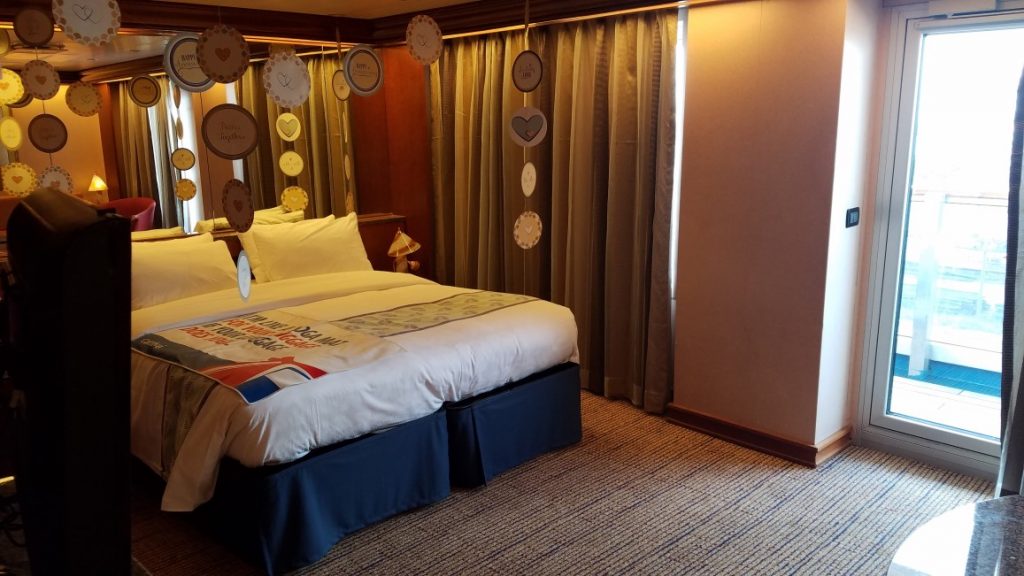 The first thing we did was go to our cabin to drop off our sodas and bookbags.
The fire doors are closed to keep people out of their cabins until 1:30 but priority guests may enter. We went straight to our cabin and dropped out things off. Man this grand suite was nice! (be sure to check out the gallery below)
We wanted to beat the lines to the food so we went straight to lido deck to get some food. I wanted a burger from Guy's so that's where we went. We ate our food at Guy's then just sat around and people watched for a little bit.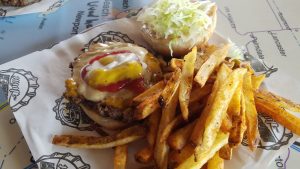 After we were done people watching, we decided to head back to the cabin to unpack. It was nice to have everything unpacked before the majority of passengers had even embarked the ship.
On our Facebook roll call page we had a meet and greet scheduled at Red Frog Bar from 2:00p-3:00p so that's where we headed.
There were a few people to show up which was nice to meet them. Some of them I hope to be friends with for a very long time. 🙂
After the meet and greet was over at 3, we went to sit on our balcony and just watch the area until muster. Finally around 3:30 muster was to begin.
One thing on the Conquest, the muster stations are outside which sucks. I like the Dream Class ships where it's inside.
You always have the 1 person trying to be cool and come in when it's late, not realizing what an idiot they are looking like and pissing off every other passenger on the ship.
FINALLY everyone showed up so we could get the thing started. Muster went on per the usual, then it was over.
From there, we went back to the cabin to watch sail away. The Conquest doesn't really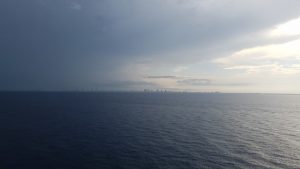 have a lido deck, it's VERY VERY VERY tiny (smaller than Fantasy Class ships!) so that mixed with the rain, the sail away party was in the atrium.
We opted to sit on our balcony and watch Ft. Lauderdale fade away.
By the time we had sailed away, it was time to take showers and get ready to go take pictures and go to dinner. We always do Anytime Dining but go around 5:45 when they open. We had our pictures made, and went to dinner.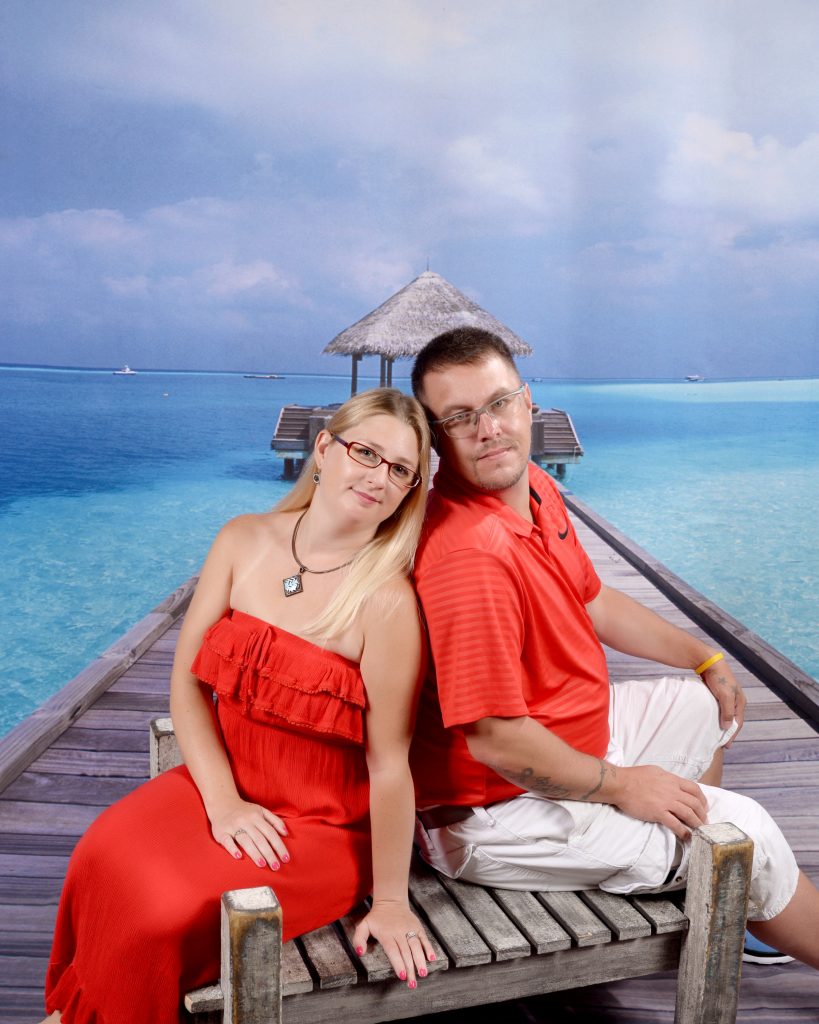 We're simple people and usually order the same stuff. I had flat iron sirloin and my wife had chicken. I also had shrimp cocktail as well. We drank our bottle of wine and enjoyed our dinner.
Afterward we ordered our usual warm chocolate melting cake, our favorite. Oh and since we had added that we were celebrating an anniversary, they sang to us and gave us a (not so good) heart cake. It was very nice!
After dinner, we went to walk around the ship and explore some. Then we went to the welcome aboard show, just to kill time.
Finally at 11pm we went to the Punchliner Comedy Club to see comedian Kelly Terranova which ended up being our favorite. He was hilarious and kept us laughing the entire show.
After we were done at the comedy club we went back to the atrium to watch whatever was going on there before finally heading back to the cabin for bed. It was already after midnight at this point, we were super tired!