Charlotte, North Carolina
Day 1
We left Atlanta early in the morning and headed north to Charlotte. It was an easy drive with virtually no traffic along the way.
When we got to Charlotte, we stopped at Dave & Busters for a while to let the kids unwind after being in a car for a few hours. Then we went to a tree house that we found on AirBNB and had rented.
When we got there, the tree house was so cute. We got settled in and went to bed since it was late at this point.
The next day the larger tree house had become vacant and the owner Trent had come to get the trash.
I stopped Trent and asked if we could upgrade and pay the difference. He said yes. So we moved all of our stuff over to the new tree house. YAY!
After we got things moved, we rode into uptown Charlotte to meet a dog we were interested in adopting. We didn't get him though. He was a little wild and not very calm at all. 
Then we grabbed dinner at Steak & Shake and came back to the tree house and enjoyed the rest of the day.  This wasn't a very adventurous day since we just camped out at the treehouse. It was an awesome day though.
Charlotte, North Carolina
Day 2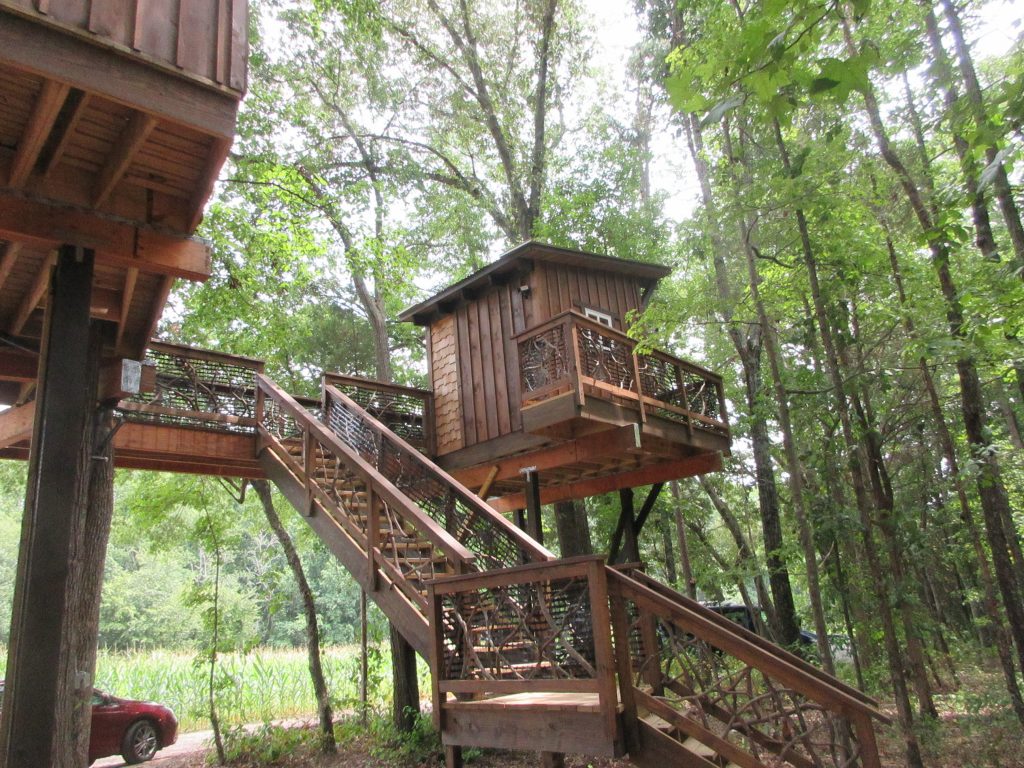 We woke up this morning and headed over to Concord Mills to do our back to school shopping since this is an outlet mall. We literally packed the trunk of the car beyond full!
After we finished shopping, we went back to the treehouse for the day. My friend Stan and his 2 kids came up since they live in Charlotte and spent some time. We cooked out, hung out, and just had a good time. This was a great day!