Now that you're on the ship, you may be overwhelmed by everything and not know what to do or where to go. A ship is a floating city and can definitely be overwhelming.
Here are some tips I have that may make life much easier for you once you're on the ship.
Sail & Sign Card
On most Carnival ships, this is given to you at 1:30 when you're allowed to get to your cabin.
This will be in a tamper-proof envelope, in your cabin mailbox. There are a few terminals that still give you this when you check in, before you even get on the ship. Each person on the ship has a sail & sign card
Your sail & sign (or S&S) Card has multiple purposes. First, it's your cabin key. Just like a hotel.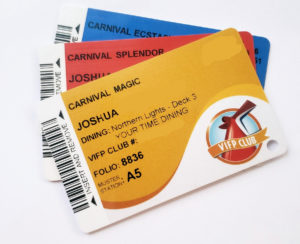 The second purpose of your S&S card is for your onboard spending. The ships operate a cashless system, so everything that you purchase on the ship, will be charged to your S&S card. Food, drinks, shopping, casino donations, arcade, you name it. It's all charged to your S&S card.
You can put a credit card on file when you do your online check-in, or you can use cash on board. Personally I prefer to use a credit card so I am not checking my balance every 20 minutes.
This is also your ship ID for ports. When you get back to a port after being out all day you will need to show 2 things. Your ID, and your S&S card. You cannot access the port area without your S&S card.
Then once you get back to the ship, you'll need to scan your S&S card once again. You also cannot get of of the ship without scanning your card. 
There are 5 different colored cards (or VIFP levels) that you can have.
Blue – Your first cruise
Red – 2 thru 24 cruise nights 
Gold – 25 thru 74 cruise nights
Platinum – 75 – 199 cruise nights
Diamond – 200+ cruise nights
Green – Crew members
Tip, Tip, Tip
There is no secret, the cruise staff doesn't make a lot of money. They depend on tips for most of their salary.
Most cruise lines add this to your cruise fare. Do not remove it. These people deserve it. You can prepay your tips (recommended) or pay them at the end.
Don't worry about carrying cash to try to tip everyone. This is all done on the back end by Carnival. You can tip them extra if you'd like but you don't need to. There are also people behind the scenes that you never see that get part of the tips also. People who clean up your dishes that you leave sitting behind, steward assistants, etc. Leave your tips in place and don't worry about them moving forward. If you're too cheap to tip, then just don't cruise and stay home.
For standard staterooms, the recommended amount is $14.50 per person per day.
Suite guests are suggested to pay $16.50 per person per day.
Excursions
If you're a first time cruiser, you may want to book excursions through your cruise line until you get comfortable knowing how to get back to the ship and how things work. Some people love to stay safe and always book cruise line excursions which is fine if that's your preference.
However if you book an independent excursion operator, it will be half the cost, you will get more out of it, see/do more, and have a better time. I almost guarantee it.
If you book with the cruise line then yes, the ship will wait for you. They promise that. However in these ports there isn't a lot of work so these tour operators depend on their business to feed their families. They rely on good reviews and know that people blog and leave reviews. They can't afford to have people back to the ship late and get bad reviews.
If you do a private excursion, if you miss your port you don't have to pay them. Just do your research before you leave and see the reputable vendors in each port. There are lots of great ones.
Personally I would never do a cruise sponsored excursion, I always book independently.
Guest Services
They can handle about anything here for you. Any problems that arise, questions, you name it. These are typically very knowledgeable cruise staff who will do whatever they can to assist you.
Unless you have FTTF or are diamond/platinum, the lines at guest services can get fairly long, especially on the first day and the last day of your cruise. One thing to remember is that guest services is open 24hrs. If you go late at night or super early in the morning, you won't be standing in a line as long.
Smoking
Smoking is prohibited on the ship except in designated areas. There is smoking in the casino and there is a smoking section on one of the decks, you just have to look for it. However there is no smoking in your cabin or on your balcony.
Food, food everywhere!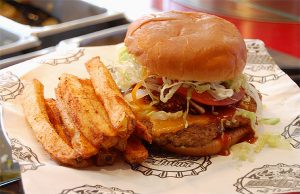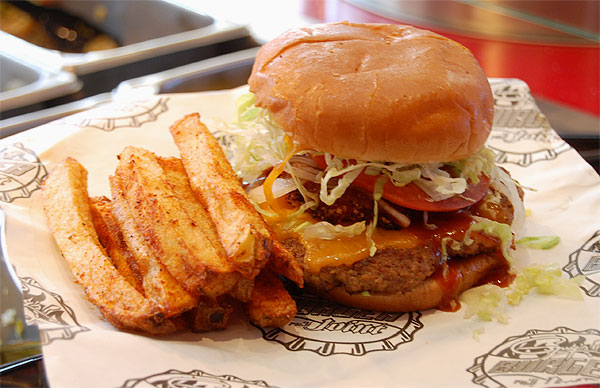 Everywhere you turn, there will be food. With the exception of the specialty restaurants, all of the food you see is included. Eat all you want. Eat as much as you want. Try new things. Rather than paying $50 for a dish at an expensive restaurant to "try", try it on the ship. If you don't like it, order something else. Order 2 steaks if you want them. Order 6 appetizers. Order 9 desserts. Whatever makes you happy, do it. Nobody is going to judge you, people do it all of the time.
On embarkation day everyone heads to the lido deck to eat at buffets. The lines will be long this day, but it's not always like this. Don't worry.
You can eat breakfast EVERY DAY in the Main Dining Room. On sea days, there's sea day brunch as well.
Aside from the buffet and the MDR, there are always other places to eat. Some ships don't have certain places. You have to check to see if your ship has a certain restaurant you want.
Stairs
Unless your cabin is on the Riviera Deck and you want to go to the Sky Deck, take the stairs. You don't realize how much you eat on the cruise. The elevators can be slow and the stairs can be quicker. Plus it will help combat those cruise calories.
Cellphones
As soon as you embark, turn your phone to airplane mode and your Wi-Fi on. Even if you're not getting calls/texts, there will still be background data being used. You can rack up cell phone bills in excess of $1,000 if you do not do this, and I am not even kidding.
Putting your phone in airplane mode prevents any cellular data from being used. You can still turn on your Wi-Fi and use your Wi-Fi if you have an Internet plan through the ship.
Keep in mind that ship Wi-Fi is VERY slow. Wait until you're in ports and find somewhere local that has Wi-Fi if you need it. You can ask a crew member and they can tell you where the best spots are for Wi-Fi.
Also remember not to use your phone in ports unless you have an International Roaming Plan through your carrier. You can make calls in Puerto Rico however with no International Roaming. At least with Verizon. When using Wi-Fi in ports, I highly recommend using a VPN to do anything as your data/passwords can easily be compromised. 
ATM
Even on land, nobody likes to pay ATM fees. They can be even higher on a ship. If you need cash, go to the casino.
The Fun Times
This is your daily newsletter. It will have all of the information you need to know included with it. It has a schedule of everything that's going on that day, times, you name it.
You access The Fun Times on The Hub App. There is also a modified short version available in print if you need it.
Gift shops
People tend to wait until the last day of the cruise to buy souvenirs on the ship. If there's something you want, go ahead and get it. They don't have to sell out of something just because it's the last day of the cruise, remember an hour after you are off the ship, others will be on it.
They do have sales though, you can always inquire about what day things will be on sale like the cologne, shirts, etc.
Pixels (Photographs)
The Pixels staff will be everywhere taking your picture from the gangway before you embark, at dinner, they will have backdrop set up, be at the gangway in ports, everywhere. However they take excellent pictures. You are not required to buy any. On previous cruises we've always spent at LEAST $400 on pictures.
Laundry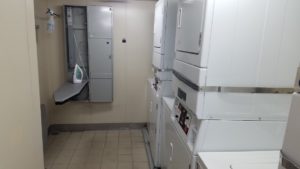 There are several launderettes on the ships where you can do laundry if you need to. Typically there are 3 washers and 3 dryers in each launderette, and typically 3-5 launderettes on each ship. The cost is $3.50 to wash a load, and $3.50 to dry a load. You can also purchase detergent in these launderettes as well. There are free irons in each one also. 
Alternatively if you do not want to wash your own laundry, you can send a bag out to Carnival to wash, dry and fold for you.
The cost is $15 per bag. To give you an idea of the bag size, you can fit 5-6 of these bags (which would total $90) into a single wash load (which would cost you $7). 
Spas
We all like to be pampered, it's life. The ship will have a spa and they do a great job. However, you can get the same thing in a port for a quarter of the price. You can lie on a beach and get the massage.
Special Occasions
If you are celebrating any special occasion, be sure to tell your PVP or guest services. They sometimes will give you something for that occasion. It may be a spa gift card, a special dessert at dinner, something. It never hurts to let them know.
The Hub App
This is for Carnival cruisers. This is a free app that has everything you could want, almost. You can see your portfolio to know what's been spent. It also has The Fun Times on it as well as the dinner menu for the night. It also has your Pixels pictures on it (not all ships) and you can communicate with others on it.
The app is free, get it before you embark. To use the chat feature on the app to text other people in your party, it's $5 per device for the duration of your cruise. With the chat option enabled, you can chat anyone on the ship that has the chat option enabled.