Basseterre
75°F
The description will appear after the cache period.
St. Kitts is the larger of the 2 Caribbean islands that comprise the nation of Saint Kitts and Nevis. It's known for rainforested mountains and beaches of white, gray, and black sands. On its southwestern coast is the capital, Basseterre, and Georgian buildings from the colonial era. Anchoring Basseterre is the Circus, a plaza modeled after London's Piccadilly Circus, complete with Victorian-style clock tower. 
Size: 67.18 mi²
Languages: English
Currency: Eastern Caribbean dollar
Cruise Port: Port Zante, Basseterre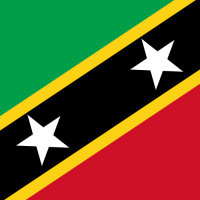 Our time in St. Kitts! (Blog entries)

St. Kitts We had an independent excursion booked this day as well. We booked through Pereira Tours which Liz was GREAT. I cannot say enough good things about her. She also joined our Facebook roll
St. Kitts is a wonderful cruise stop and a beautiful island. There are so many things that you can do here. When you debark your ship, you will walk through a typically Dufry area and into a shopping plaza. There are plenty of shops here as well as a few places to eat. You can continue straight out to find a taxi or you can arrange a private excursion there in the shopping plaza. Some of the most popular things that people do in St. Kitts are:
There are several great places to eat in St. Kitts. Here are some of the top places:
Pizza Shack
Timo Bar & Kitchen
Marshalls
Serendipity
Spice Mill Restaurant
Shipwreck Beach Bar & Grill
SALT Plage
Jam Rock
Fire Steak & Seafood
Blu
This page is dedicated to Liz Pereira of Pereira Tours. Liz was a wonderful lady and was very known in the cruise community for her wonderful excursions she offered in St. Kitts. She was very active in all of the Facebook groups and many people knew her. 
Sadly, Liz passed away in the spring of 2020. She will be greatly missed. I am very honored to have known her for several years and have been able to know her in person.