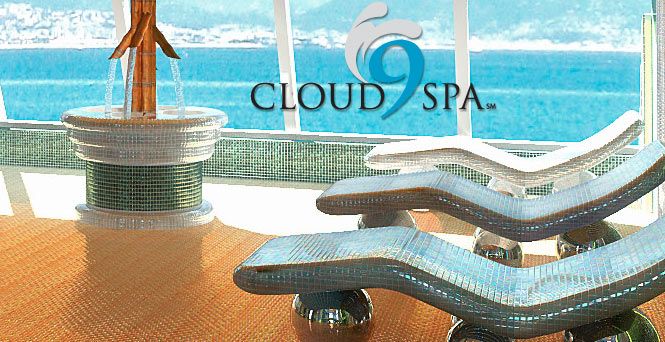 Whether you want massages, facials, body wraps, thermal suites, accupuncture or just relax in the Thalssotherapy Pool, Carnival has you covered. Below are the prices for services in the Cloud 9 Spa. Remember you must be 18 to receive spa services.
The Cloud 9 Spa is available on the following ships
Click on each menu item to enlarge.
Once you have your deposit paid on your cruise and are registered online, you can view details under your cruise manager and book spa treatments under your cruise manager. Click on "Spa & Salon Services". Only those spa services relevant to your cruise will be displayed. Pricing for spa treatments may vary depending on appointment time. Certain services may be offered at value pricing while the ship is in port. 
Once you select your spa treatment, the price is locked in at the time of pre-purchase. Full credit card payment is due a time of booking. 
Pre-purchase of spa treatments is available up to 3 days prior to your sailing. After the online pre-purchase cut off, you may purchase spa treatments once on the ship. Due to availability, Carnival suggests ordering spa services in advance so you're not disappointed once you're on board.