I've gone through and hand picked some of my favorite travel apps that I find useful. There are hundreds of apps out there for you to use, these are just some I find more useful than others and would recommend.
Airbnb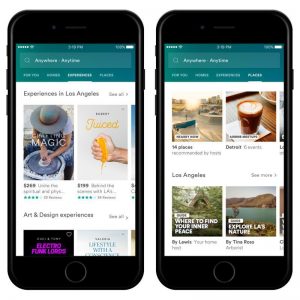 Airbnb has become increasingly popular over the last few years. If you don't want to pay the high price of a hotel, use Airbnb for a more authentic experience and stay in a vacant apartment or house while someone is out of town. When we travel we typically stay in an Airbnb.
Download on Android Download on iOS
Citymapper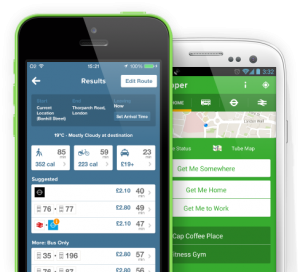 Citymapper is a great app to find and utilize public transportation. It connects a handful of ride sharing services and offers the fastest way to get to your destination. It also offers train and subway times offline for select cities. You can subscribe to the train or bus lines and the app can alert you when you need to get going. Very handy if you're in a new place for the first time.
Download on Android Download on iOS
Dayuse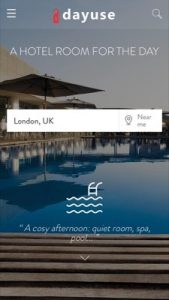 Long layover at the airport or need time between your cruise and a flight? Dayuse is perfect for you. Use this app to find the perfect hotel room for a few hours to take a nap, grab a shower and freshen up. Dayuse offers hotel rooms up to 75% off the regular nightly rates at over 3,000 hotels.
Download on Android Download on iOS
Grab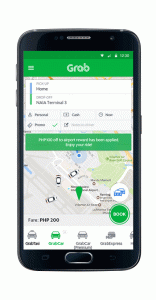 If you only have a few minutes to grab some food in the airport before a flight then Grab is for you. Grab will show you the airport restaurants menus, map them in the terminal and let you order in advance in some locations, on your way to the gate. The app currently has over 175 eateries at 17 airports in the US. DFW will offer Grab at all of its 200 dining locations.
Download on Android Download on iOS
Hopper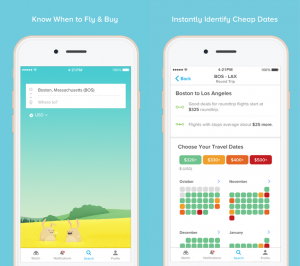 Hopper is similar to Kayak and Skyscanner. You can look at the cheapest dates to fly via a monthly view calendar. Hopper prides itself on telling you when to buy your tickets via push notifications. The company claims it can save you up to 40% on your next flight and that's all done by analyzing and tracking billions of flights. You can book a flight in 60 seconds or less on the app. It was an "Apple Store best of 2015" app as well as a "Google Play Award Winner" in 2016.
Download on Android Download on iOS
Hotel Tonight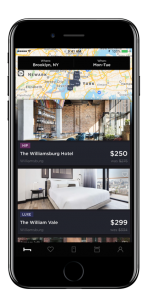 Hotel Tonight is a great that will get you the best last minute deals. The company partnered hotels offers it discounts on empty rooms and you'll be able to book in under 10 seconds. They also offer 24/7 customer service.
Download on Android Download on iOS
HotSpot Shield VPN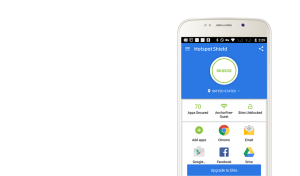 Certain countries may block certain websites such as Google or Facebook. One way to get around that is to use a VPN or Virtual Private Network that will securely access those blocked sites. Hotspot Shield requires no login and covers 17 countries. Your information is private and connecting to a VPN is very simple.
Download on Android Download on iOS
Kayak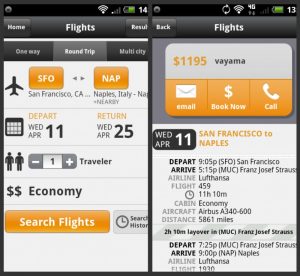 Kayak has been around for a while and has been the go-to trip planning app for millions. I thought I would put it here in case you weren't familiar with it though. Kayak searches across various travel sites for rental cars, hotels and flights. It also has exclusive deals you won't find on other sites and you can set price alerts and use price forecast to see whether you should make your purchase now or wait. Kayak also acts as a trip planner, offering important details at a glance like your hotel confirmation number or gate number. It also ha a companion for other devices such as Apple Watch.
Download on Android Download on iOS
Mobile Passport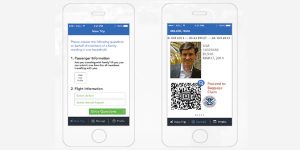 This app can save you a ton of time and frustration, I love it. Mobile Passport is officially authorized by the United States Custom and Border Protection and lets you skip the regular lines to enter the country. These lines get long, especially debarking from a cruise. With this app, you can skip those lines. Download your Passport information to the app, and it's accepted at over 25 airports in the US as well as Port Everglades.
Download on Android Download on iOS
Packpoint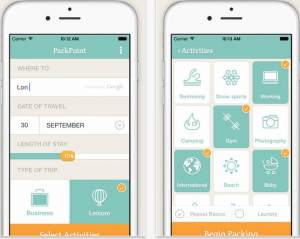 Making a checklist of everything you need when you travel is great and useful, but what if one is already made for you? PackPoint looks at the weather forecast for the dates and location of your trip. It also ask you to select activities you'll be doing, like meetings, swimming, dinners, etc. It will then make a packing list for you based on your criteria along with general items you'd need on any trip. You can add and remove things you don't think you will need. You can also share your list with others.
One thing to keep in mind when you use this app when cruising, the weather forecast almost always calls for rain in the summer months in the Caribbean. It is usually only a brief shower. Keep that in mind.
Download on Android Download on iOS
Skyscanner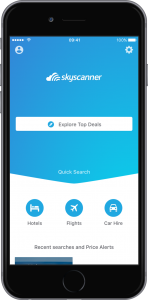 Regardless if you're looking for flights, hotels, rental cars, Skyscanner has you covered. The app searches the most affordable and best options through its travel partners. Like with Google Flights, you can see the cheapest dates to fly through a monthly view calendar and get alerts when the price changes. If you're not sure exactly where you want to go, Skyscanner offers a category to let you explore "top deals" from your nearest airport as well as list of destinations at an affordable price.
Download on Android Download on iOS
The Hub App

(Carnival)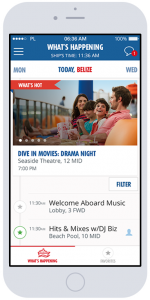 This app is a must if you're sailing with Carnival. You can access your portfolio, see your pictures, ship maps see the menu for the night, see your Fun Times and you can chat with others in your group for $5 per device for the duration of your cruise.
Download on Android Download on iOS
TripAdvisor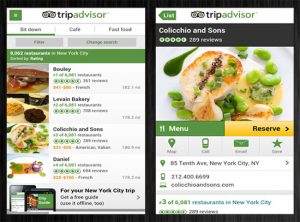 As you can tell from my reviews, I heavily rely on TripAdvisor. Anyone can give TripAdvisor reviews and I add a review everywhere I go to help others. It's similar to Yelp but much better imho. You can also use the "near me" function to see highly reviewed places near you. TripAdvisor is just about everywhere. Look up any place you go before you go to it to make sure you're not going to waste your money.
Download on Android Download on iOS
TripIt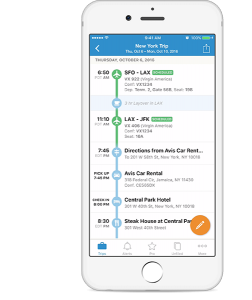 This is one of my favorite travel apps. I am a compulsive planner. I like everything mapped out and planned. This is perfect for that. You make your timeline of your vacation with this app. It has all of your hotel info, flight info, cruise info, whatever. The best part, it takes very little work on your part. When you get your confirmation emails, you just forward them to TripIt and they automatically go into your app with every little detail. Also with the pro version you get real-time flight alerts. You can add others to see the trip as well. I don't know how I traveled without this app.
Download on Android Download on iOS
Uber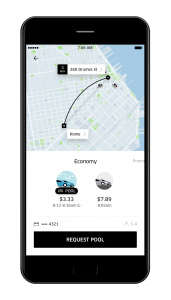 Uber is the global king for ride-sharing. The app pioneered on-demand service and can be very handy when you're abroad. You can request a car directly within the app and see the rates for where you want to go. After you select your ride, you connect with your personal driver, track their approach and know exactly who's coming. You pay securely on the app with your credit card. Rather than getting in an old nasty taxi, just call for an Uber. Personally I will never get in a taxi again if Uber is around.
PRO TIP: Use code joshr2316ue when you book your ride and you can get a free ride with Uber. 
Download on Android Download on iOS
Waze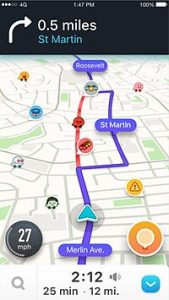 Always know what's happening on the road with Waze. Even if you know the way, Waze tells you about traffic, construction, police, crashes, and more in real-time. If traffic is bad on your route, Waze will change it to save you time.
Download on Android Download on iOS
WhatsApp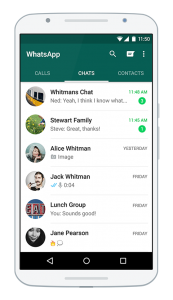 WhatsApp has more than a billion users so you'll likely find someone who uses this service. This is a way to communicate with friends and family over WiFi without making International calls. This is great for ship use as well.