Before I even talk about Grand Turk, I want to specify something for people, especially new cruisers. The island is called Grand Turk. It is NOT Grand Turks or grand Turk. Just like it's not called New Yorks, or new York. It's Grand Turk. Singular. No S. "Grand" is part of the proper name. 
Grand Turk is a very fun port and it's one of my favorite stops. I often see people say they don't like Grand Turk and they'd rather stay on the ship. If you're a person who is scared to venture out or has to have Carnival hold your hand when you're off the ship, then this page isn't for you.
Grand Turk is the capitol of the Turks & Caicos. Most of the resorts and happenings in the Turks & Caicos happen in Providenciales which isn't where cruise ships go. They go to Grand Turk.
It's a very small island, measuring only 6.07 miles long by 1.6 miles at its widest part. You can easily explore the entire island in a very short time.
Yes you can stay at the cruise port at Margaritaville which there is one in every beach city in the United States. You can stay at the rocky beach with all 4,000+ passengers at the cruise port as well. You're on a cruise though, be adventurous!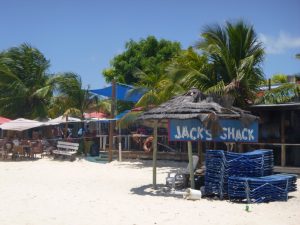 Some of my favorite spots to go to on the island is Her Majesty's Prison, Governor's Beach and the lighthouse. I always ride to these places on a golf cart, as well as ride around Cockburn Town (pronounced Coe-burn Town).
There's not a lot to see and do here, but you're not crammed in a small area with everyone else.
After I finish riding around the island I always head back to Jack's Shack for some lunch. They do have great jerk chicken. John and Janet have an excellent place here and it's where all of the crew goes as well. They have a labradoodle named Calypso. However in December 2022, John and Janet are retiring back to Canada and Jack's Shack is under new ownership so Calypso will no longer be there.
You can get an umbrella and chair here and hang out by the beach. The beach isn't rocky like at the port and it's a lot less people. I will warn you however that if you go here on a golf cart, when you come in from the road side it looks like a dump. Just park your golf cart and walk around the building and you'll see the awesome place. I highly recommend Jack's Shack to anyone going to Grand Turk.
If you're wanting to walk to Jack's Shack, once you reach the end of the dock from your ship, take a left and walk 0.41 miles. You will come to Jack's Shack.
Another option for food with less crowd, is The Sandbar. There is also John's Ocean View Restaurant (orange building in Cockburn Town)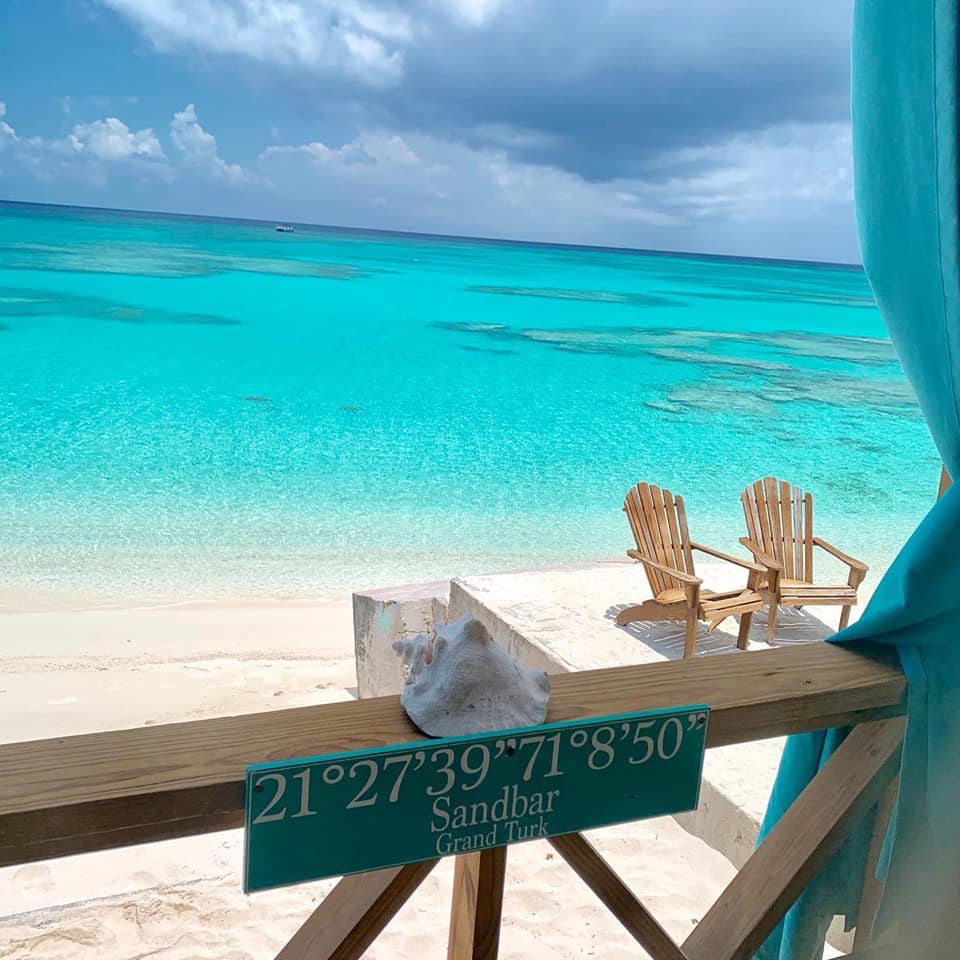 The best way to get around Grand Turk is on a golf cart.
Sure you can rent a taxi or car or something but a golf cart is so much more fun. Keep in mind this is a British Territory so you will be driving on the left hand side of the road.
All golf carts are right outside of the cruise terminal. Walk through the shops when you debark the ship, then across the parking lot past the taxis. You will see the security gate, walk out of this gate and the golf carts will be set up right there.
I do highly recommend renting a golf cart before you arrive as they do sell out, depending on how many ships are in port and what size the ships are.
Also keep in mind that some companies require you to fill your cart back up with gas when you return and others just charge a flat gas fee. Gas on the island is around $5.50 per gallon.

MaxKart has a 4 seater for $90.00
They also have a 6 seater for $130
Tony's has a regular 4 seater for $100 a day