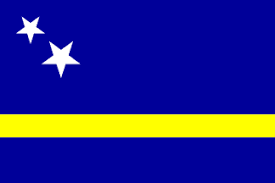 Curaçao, a Dutch Caribbean island, is known for its beaches tucked into coves and its expansive coral reefs rich with marine life.
The capital, Willemstad, has pastel-colored colonial architecture, floating Queen Emma Bridge and the sand-floored, 17th-century Mikvé Israel-Emanuel Synagogue. It's also a gateway to western beaches like Blue Bay, a popular diving site.
Our time in Curaçao! (Blog entries)
Curacao is a wonderful area and one of my favorites. When you arrive at the port area, there are several shops right there at the dock. You exit on the very end where you can find taxis to take you anywhere you want to go.
If you want to do shopping and eating, I'd recommend you heading into downtown Willemstad. If you're wanting to relax on a beach, then I'd recommend you head to one of the many beaches listed below. Here are some things you can do in Curacao to spend your day:
Walk across the Queen Emma Pontoon Bridge
See Handelskade
Relax at Playa Lagun
Relax at Cas Abao Beach
Visit Christoffel National Park
Hang out at Blaubaai
Have fun at Mambo Beach
Visit Shete Boka National Park
Shop at Riffort Village
Relax at Kenepa Beach
Visit Klein Curacao Lighthouse
Visit Fort Amsterdam
Hato Caves
Check out Curacao Ostrich Farm
Relax at Playa Kalki
Visit Fort Beekenburg
See the UNESCO sites in Scharloo
Visit Curacao Liquer Distilery (Home of Blue Curacao)
Visit Savonet Museum
Tour around and see the vibrant colors of everything
Like other busy towns that cruises visit, Curaçao is no exception when it comes to food choices. There are plenty of places to eat at, especially around Willemstad.
Keshi Yena is their local cuisine so be sure to give it a try. Some other spots to try are:
Baoase Cullinary Beach Restaurant
Serafina
Omundo Restaurant
Cana Bar & Kitchen
Shelterrock Paradise
Bristo do Mar
Bonita Beach Club
Williwood
Dushi Loempia
Cafe de Tijd Curacao