San Miguel de Cozumel
83°F
Partly cloudy
Cozumel, Mexico
¡Disfruta la ciudad de Cozumel y el tequila!
Cozumel, a mostly undeveloped Mexican island in the Caribbean Sea, is a popular cruise ship port of call famed for its scuba diving. At Arrecifes de Cozumel National Park, there's diving spots around a section of the Mesoamerican Reef and the Museo Subacuático de Arte's submerged sculptures. Chankanaab is an eco park surrounding a lagoon with underwater caverns, home to dolphins, manatees and sea turtles. 
The Cozumel cruise port is fairly large and offers quite a bit. Cozumel is the largest island in the Yucatan peninsula. It can currently dock 8 (yes, EIGHT) cruise ships at once each day. This makes for a very busy port.
In the port area are quite a few ships, as well as restaurants. In fact the first thing you come to once you debark the ship is Three Amigos Restaurant. It's actually good food here, but you want to get away from the port area and enjoy your port of call. 
Size: 249.94 mi²
Languages: Spanish, English
Currency: Mexican Peso, American Dollar
Cruise Port: Punta Langosta Pier, Cozumel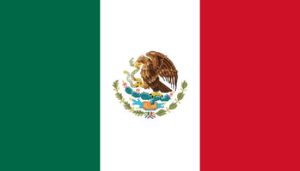 Our time in Cozumel! (Blog entries)

Cozumel, Mexico Cozumel was one port that I was excited about going to. We had reservations for Mr. Sancho's that we made months prior to our cruise. I made reservations directly through Mr. Sancho's for
There are quite a few things to do here, so you need to do your research to see what you want to do. There are 3 main all inclusive beach clubs that most cruise passengers go to. You can compare them by clicking the button below. 
Ride an ATV, Jeep or dune buggy
Tequila Tour
Visit Xcaret and float on the underground river
Shop at Los Cinco de Soles
High Fly Adventure Zip Line 
Cozumel Resort Comparison
Click the button below to compare the 3 main all-inclusive resorts; Mr. Sancho's, Nachi Cocom & Paradise Island
Eating in Cozumel (Alimentame)
There are plenty of options for food in Cozumel. If you go to one of the big 3 all inclusive resorts, you'll want to eat at one of them since your food is included.
If you stay at the port area, there's Fat Tuesdays or as mentioned above, Three Amigos. Here are some other options you may want to look into for eating in Cozumel. 
Guido's (this is where the crew goes)
Pancho's Backyard
Burritos Gorditos
Lobster Shack
Kondesa
Señor Frogs
Alberto's Beach Bar
Bubba Gump Shrimp Co.
Margaritaville
Taco y Tequila Cozumel