If you somehow landed here without reading the first few days, check them out here. 

15 Year Anniversary Ft. Lauderdale, Florida In case you missed...
Read More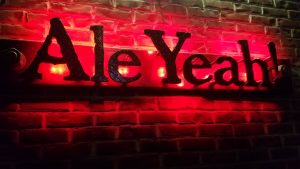 15 Year Anniversary Trip Raleigh, North Carolina In case you...
Read More
It's sailing day!
We woke up around 8:00 to get ready for this busy busy day. We had everything packed so I just needed to shave and take a shower. We got ready and called for an Uber to take us to the port. It was $26.49 for a 27 minute ride in an UberXL with Sebastian.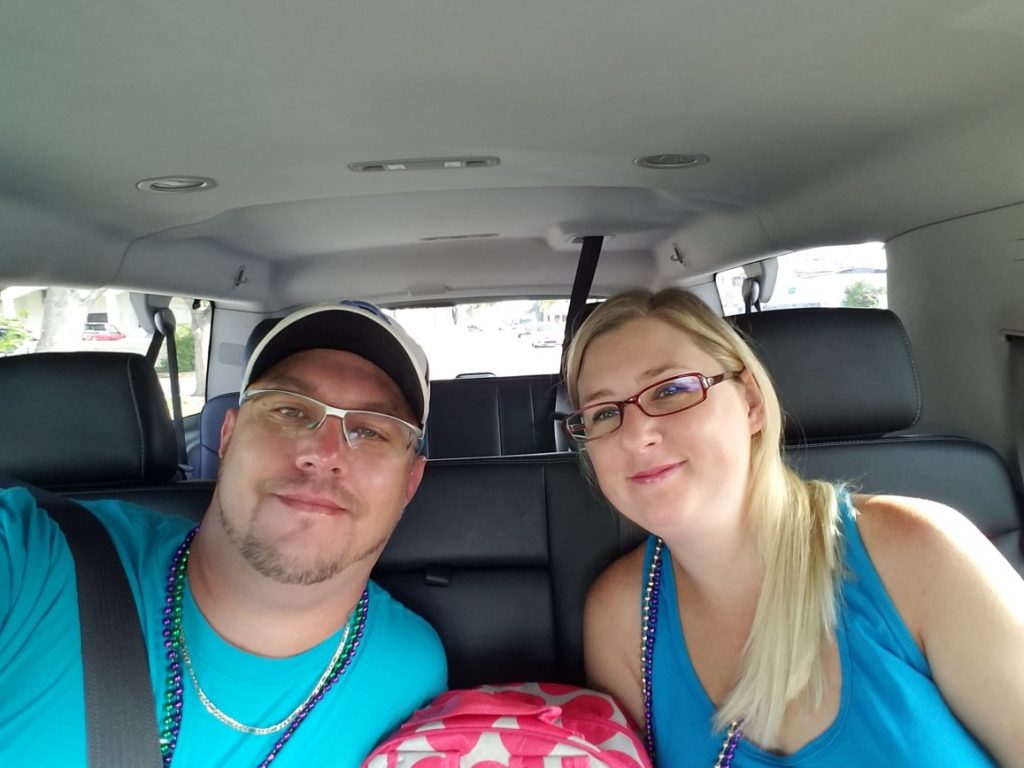 We arrived at the port at 9:32am, dropped off our luggage with the porters and went to check-in.
The terminal still had people in it from the previous sailing, so we had to wait outside until the terminal was cleared.
At Port Everglades there's a line for priority, on time, and early/late. They were really strict about which line people were getting in also. We were the first people in the priority line.
Around 10:10 the terminal worker allowed us to enter the terminal. We first stopped to check-in where they checked our documents. Then we went through the security line where they checked us. It was nice because they didn't even ask us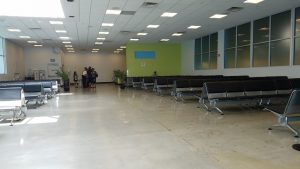 to take the wine out of our bookbags. From there, we went upstairs to the priority boarding area. Nobody else was here yet, which was nice.
We sat here for maybe 30 minutes then we were allowed to board the ship. There was 1 diamond family ahead of us, so they boarded first. Then we were next. We were the 5th and 6th persons onto the ship. It was great to have the ship empty even if for just a  little bit.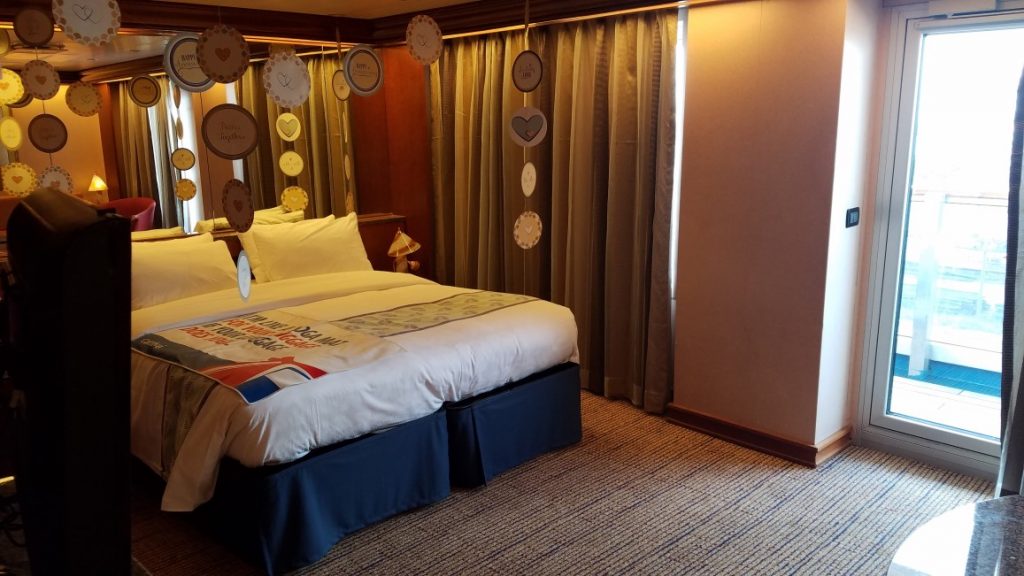 The first thing we did was go to our cabin to drop off our sodas and bookbags.
The fire doors are closed to keep people out of their cabins until 1:30 but priority guests may enter. We went straight to our cabin and dropped out things off. Man this grand suite was nice! (be sure to check out the gallery below)
We wanted to beat the lines to the food so we went straight to lido deck to get some food. I wanted a burger from Guy's so that's where we went. We ate our food at Guy's then just sat around and people watched for a little bit.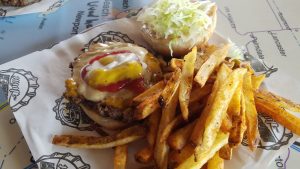 After we were done people watching, we decided to head back to the cabin to unpack. It was nice to have everything unpacked before the majority of passengers had even embarked the ship.
On our Facebook roll call page we had a meet and greet scheduled at Red Frog Bar from 2:00p-3:00p so that's where we headed.
There were a few people to show up which was nice to meet them. Some of them I hope to be friends with for a very long time. 🙂
After the meet and greet was over at 3, we went to sit on our balcony and just watch the area until muster. Finally around 3:30 muster was to begin.
One thing on the Conquest, the muster stations are outside which sucks. I like the Dream Class ships where it's inside.
You always have the 1 person trying to be cool and come in when it's late, not realizing what an idiot they are looking like and pissing off every other passenger on the ship.
FINALLY everyone showed up so we could get the thing started. Muster went on per the usual, then it was over.
From there, we went back to the cabin to watch sail away. The Conquest doesn't really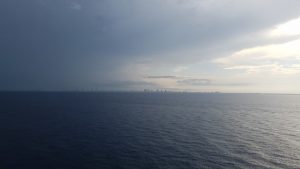 have a lido deck, it's VERY VERY VERY tiny (smaller than Fantasy Class ships!) so that mixed with the rain, the sail away party was in the atrium.
We opted to sit on our balcony and watch Ft. Lauderdale fade away.
By the time we had sailed away, it was time to take showers and get ready to go take pictures and go to dinner. We always do Anytime Dining but go around 5:45 when they open. We had our pictures made, and went to dinner.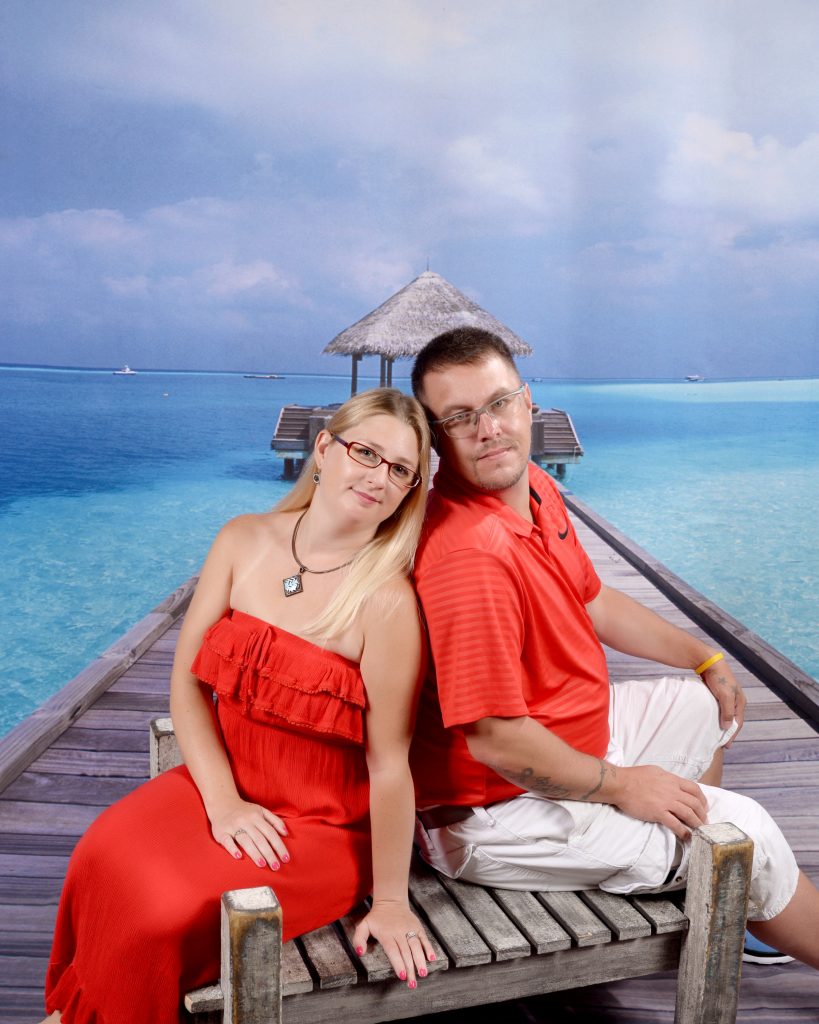 We're simple people and usually order the same stuff. I had flat iron sirloin and my wife had chicken. I also had shrimp cocktail as well. We drank our bottle of wine and enjoyed our dinner.
Afterward we ordered our usual warm chocolate melting cake, our favorite. Oh and since we had added that we were celebrating an anniversary, they sang to us and gave us a (not so good) heart cake. It was very nice!
After dinner, we went to walk around the ship and explore some. Then we went to the welcome aboard show, just to kill time.
Finally at 11pm we went to the Punchliner Comedy Club to see comedian Kelly Terranova which ended up being our favorite. He was hilarious and kept us laughing the entire show.
After we were done at the comedy club we went back to the atrium to watch whatever was going on there before finally heading back to the cabin for bed. It was already after midnight at this point, we were super tired!
Today we slept in since yesterday was such a busy day.  Once we woke up, we headed to the dining room to get breakfast.
From there, I went around the ship to take pictures, we ended up eating at the BBQ restaurant for lunch and just hanging out around the ship. It was a relaxing day!
Tonight at dinner we had reservations for the steakhouse.
My wife had an appointment in the spa to get her hair done so while she did that, I did some laundry that we had accumulated since Ft. Lauderdale. She said the spa did a fantastic job on her hair and she was very pleased. Even if she had 9,271 bobby pins to get out of her hair at the end. She looked beautiful though, as always.
We went to get our pictures made, then headed for the steakhouse.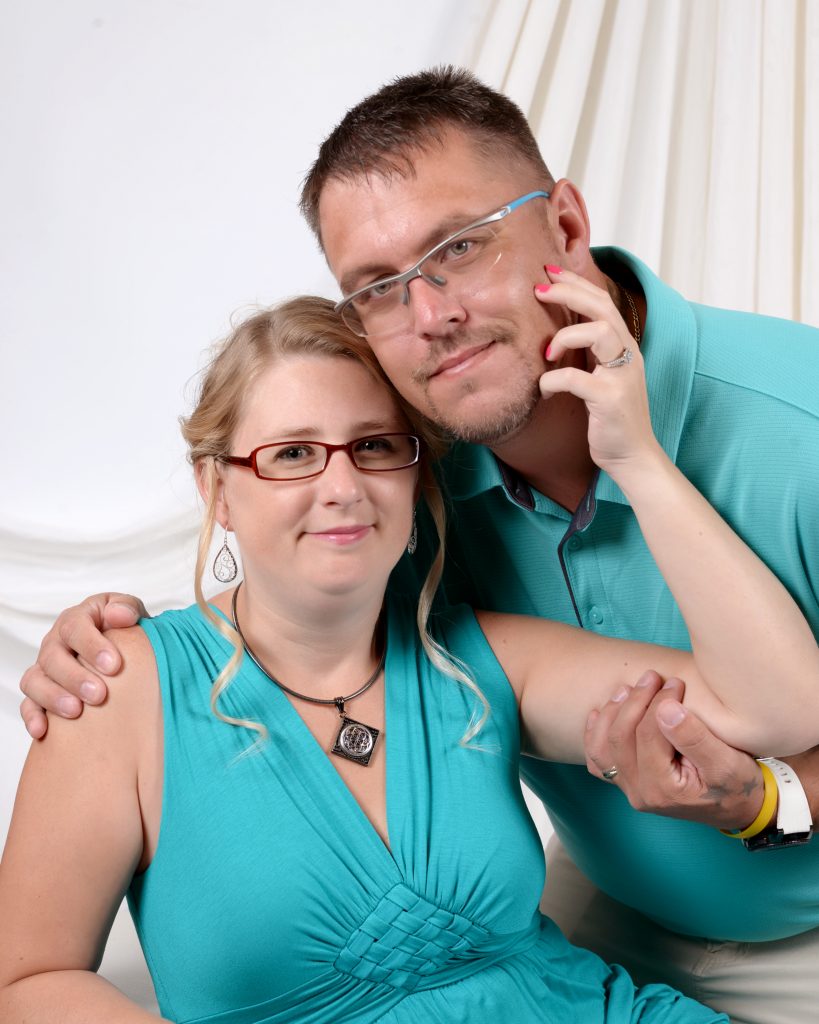 We typically skip the restaurants that cost extra since the kids are with us but since this was our anniversary and just us, we decided to do the steakhouse. It was $70 for the both of us which wasn't too bad.
It was a very formal atmosphere but very empty. I think there were maybe 4 other tables when we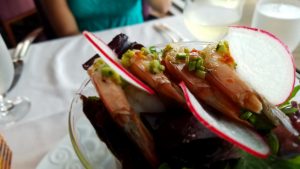 were there. For an appetizer I ordered the jumbo shrimp cocktail and my wife just ate bread since she didn't want any of the appetizers.
After we were done with the appetizers, they brought us some little chili thing that was inside of a baby tomato. Normally it wouldn't be something I would eat but it was compliments of the chef so I decided to try it and it was very good! We both liked it.
Finally our entrees came. I had ordered the NY Strip and she ordered the same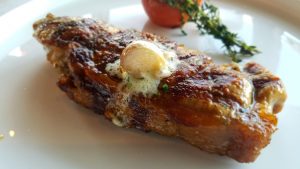 thing. It was very good, definitely worth the money.
After we both finished our steaks, we ordered dessert. We decided to order the "art at your table" which everyone at the table must order it. We figured we would give it a shot so we did.
The chef came out and put a large cutting board on our table and started putting stuff on it. He started with a raspberry puree, then a white chocolate, followed by a lemon flavor. After that there was some fruit type rolls, caramel, a meringue thing, a cookie, some cookie crumbs and a chocolate thing with ice cream. Now I won't lie, it wasn't that good. Even if it was free.
Once we left, we went to lido to get some ice cream.
The overall experience in the steakhouse was very formal and very nice. Very relaxing and the food was very good sans dessert. Would I do it again? Probably. $35/pp wasn't a bad price and since it was elegant evening we got a bottle of wine half price. I ordered us a bottle of Moscato which is what we typically drink.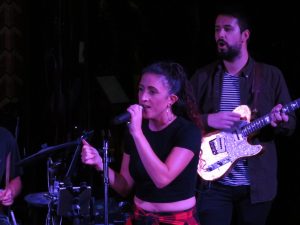 After we finished at the steakhouse, we went to The Punchliner Comedy Club to see comedian Valerie Storm. She was funny although not my favorite. After she was done, we stuck  around for Kelly Terranova again. We really enjoyed him last night and wanted to see more!
Once the comedy show was over, we decided to call it a night. Tomorrow is a port day!
We woke up this morning and got ready for our busy day in Ocho Rios. We went to the dining room for breakfast then got ready to debark into the beautiful country of Jamaica.
To read about our day in Jamaica, read the post below.
Once we were back on board from Ochos Rios, we went to the lido deck since we were a little early back on. We wanted to play on the water slide for a bit.
The Conquest only has 1 water slide and it wasn't that exciting. We made the best of it though.
Once we were finished on the water slide, we went back to the room to sit on the balcony and watch the pier runners. I ended up going to the Seafood Shack and getting some fish and chips which was pretty good. I ate on the balcony and just watched the people.
All guests were to be back on board at 4:30, but at 5:15 people were still slowly walking down the pier back to the ship. Do these people think the entire ship revolves around them where they can take their sweet time? Seriously people, LISTEN and FOLLOW INSTRUCTIONS.
After we were done people watching, we decided to take showers and get ready for dinner.
We got cleaned up and headed downstairs for pictures. Once we were done with pictures, we headed to dinner. After that we went to the atrium to watch the Conquistadors which was our favorite band.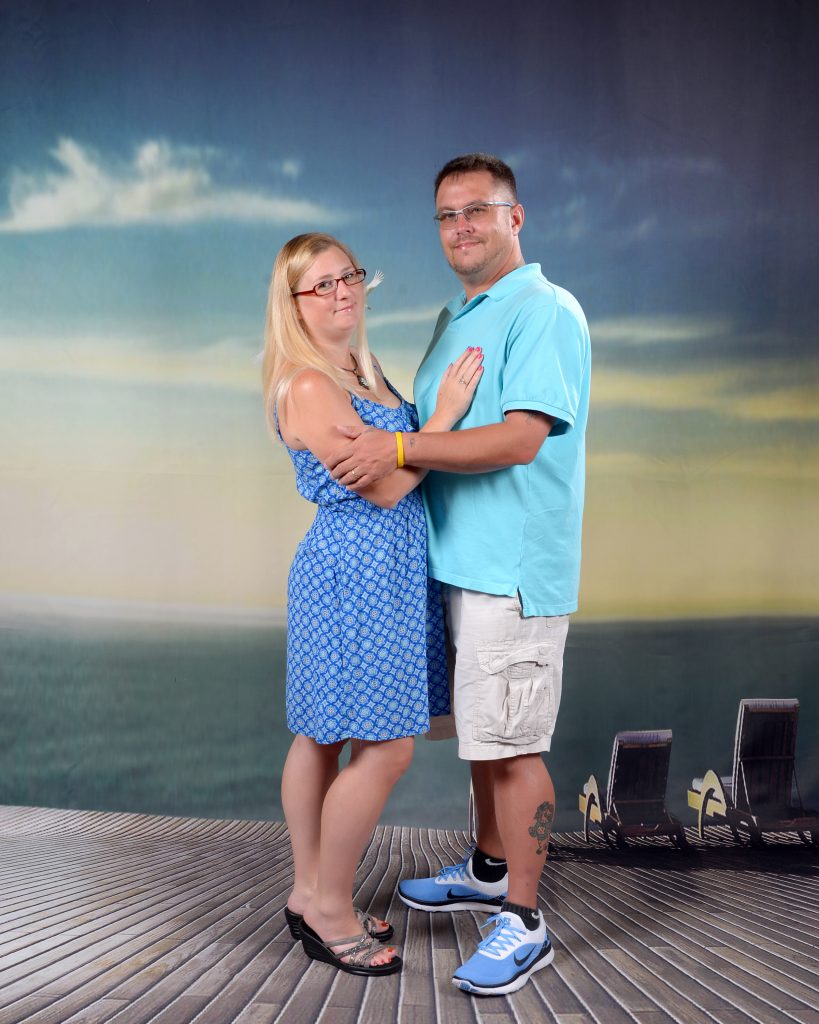 After they were done, we went to watch the Love & Marriage show. This is always really fun to watch. This time didn't disappoint either. We had a lot of fun here.
Once this show was over, we went to The Punchliner Comedy Club again to see Kelly Terranova. We watched his show then went and got ice cream and pizza, so we could get ready for bed. 🙂 #priorities Tomorrow is another early port day.
Day 8
Grand Cayman, Cayman Islands
This morning we woke up and since Grand Cayman is a tender port, we went to lido for breakfast. Boy was that a mistake.
The line on lido was huge and moving very slow. We got our food though and went back to the balcony to eat our breakfast.
Once we finished eating, we got ready to head to the MDR to meet for our tender.
Since we're priority we had tender #1 and needed to meet in the MDR. As soon as we got there, the lady from guest services walked us down to the tender and we were on the first tender to the island.
To read about our day in Grand Cayman, read the post below.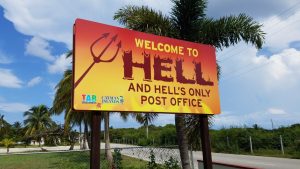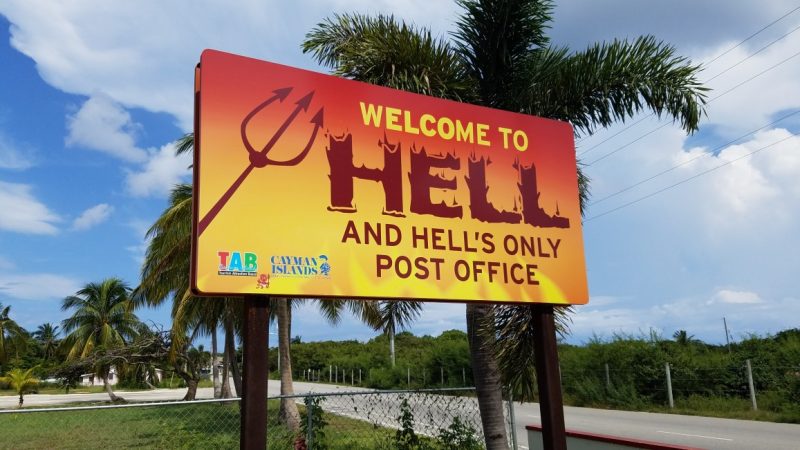 Grand Cayman Cayman Islands In case you stumbled upon this...
Read More
Once we were back on board from Grand Cayman, we took our showers and sat on the balcony to watch us pull away from Grand Cayman.
Once we pulled away, we decided to head to get our pictures taken and head to dinner.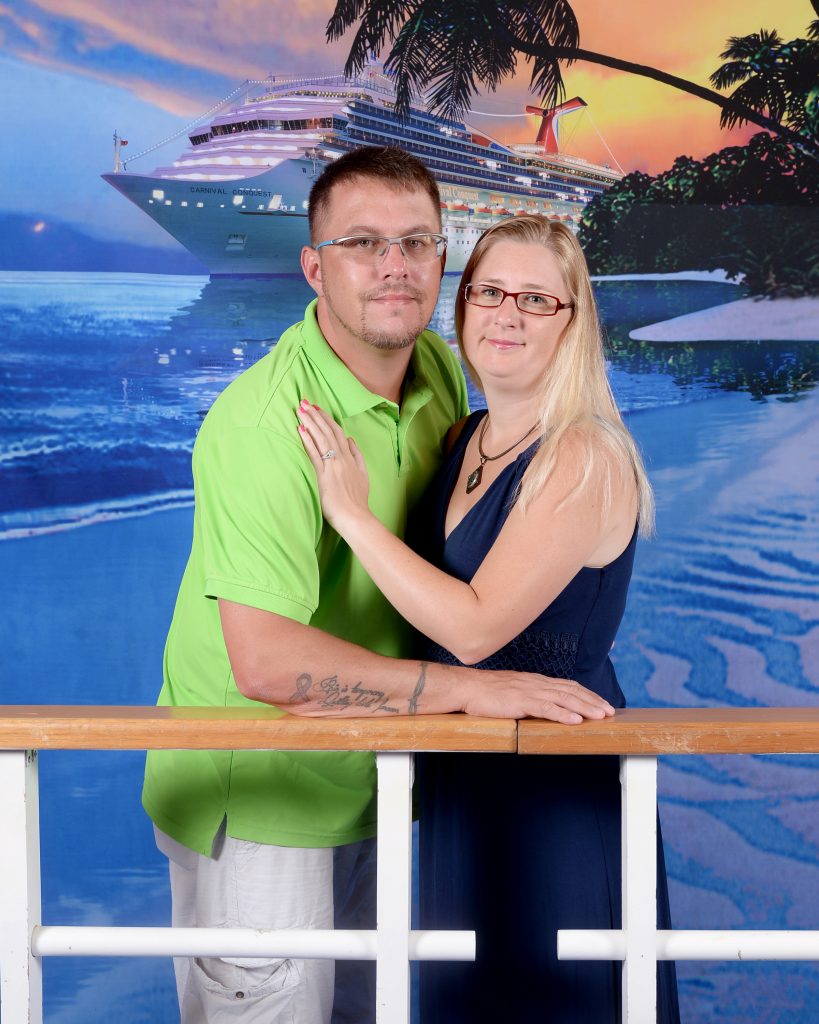 We had our typical meals in the MDR we decided to go to the 80's Pop To The Max show.
We've seen this show several times on different ships. I will say the Conquest was one of our favorite set of performers other than the Splendor. They did a great job, we were very pleased with the show.
After we left the 80's Pop To The Max show, we went to the lobby to the 90's Music Trivia Party where the crowd guesses song names and artists from the 90's.
It was fun because I love 90's music. Actually I just love music. In the end when scores were being tallied, me and another gentleman tied for first place with the most points, so we both got a 24k gold colored plastic ship on a stick. 🙂
Once I had my ship on a stick and the trivia was over, the atrium cleared out. My wife and I stayed to watch the Conquistadors again.
We have watched them every night. We stayed until the end. From there, we went to grab some food and then went to the casino to donate some money to Carnival. We didn't win too big, but it was fun.
We also went and did a little shopping where I got my dad a Christmas present and we bought a few other little things. From there, we decided to head back to the room and go to bed. It had been a long day. 
This was our last day at sea, which makes us sad. We did have to wake up early to be in the library at 8:30 so we could do the Behind The Fun Tour. This is a really fun tour where you can go behind the scenes and see everything on the ship that the general public doesn't see. I couldn't take any pictures and security is very strict on this tour.
We first went to the bow of the ship to see the ships bell which is only rang twice. Once when the ship sets sail, and once when she finishes her voyages.
We also saw the crew muster stations out here, life rafts and where the crew hangs out, outside.
From the bow we went inside and down to deck 3 to the theater. We went into the dressing room and talked to the lead dancer where she showed us around the dressing rooms and showed us how things were done.
Then we went backstage and got to see all of the workings that happened backstage during the shows.
From here we went down to deck B (2 decks below deck 0) where we saw the engine room, the control room, talked to the engineers running the ship, learned a lot there.
After we were done here, we went to deck A where the laundry room is. We got to see how they washed 50,000 towels a day and the sheets and everything else that's constantly washed. This was pretty cool. Those washers hold I believe 300lbs each. They also have a machine that folds them automatically.
Then we went to deck 0 to see the storage rooms which were huge and had tons of things in them. Then we went down I-95 to see the medical center, the brig, crew training center, crew bar, crew mess hall and everything else that I-95 entails.
From here we went to deck 3 where the galley is. We went through the galley with the chef and watched them prepare several meals for the night. We also watched a watermelon carving and ate some desserts that were prepared for us.
After we were done in the galley, we went to the bridge of the ship to see how the ship is driven. There is a lot that goes on up here. We saw the 2 wing controls as well as all of the other main controls, navigational machines, etc. This was a lot of fun.
Afterward, we went to the steakhouse where we got some goodies and the captain joined us for photos. We all got to talk to the captain and ask questions.
The tour was a lot of fun, and is different on each ship. It's $95 per person and lasts about 3 hours. I know I am forgetting things to explain on here but without pictures, I cannot remember everything that we saw and did.
After we were done with the Behind The Fun Tour, we went to get lunch. Then my wife went to the art auction and I went to do things around the ship. I went and did another load of laundry, then went to see the Lights! Camera! Inter-Action! show which ended up being pretty fun. It was the first time I had seen that show.
Once this show was done, we met back in the room to get ready for dinner. We both showered and got dressed. We skipped pictures this time because any that would have been taken, we would of had to pay for.
We went straight to dinner and ate our usual. We heard the sad goodbye song then headed out. My wife went to the hot tub then the room. Meanwhile I was ready for fun. I went to the LipSync Battle which was awesome. I saw it last month on the Magic and loved it. I think this is my favorite Carnival show. The male contestant didn't disappoint either. He was great!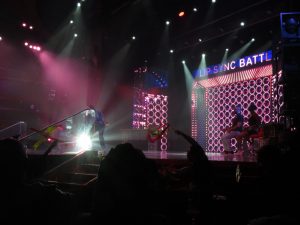 After the LipSync Battle, I went to the atrium to watch the 80's Music Trivia Party which I played along. I kept score and in the end I actually won this as well. However I didn't say anything since I had won the night before at the 90's Music Trivia Party, I wanted someone else to have a chance to win. But in my mind I knew I had won.
I watched the balloon drop after this, then hung out once everyone left, so I could watch the Conquistadors once last time. I also needed to use my free drink coupon.
Once their set was over, I talked to Gemay and Mark a bit (musicians) before heading back to the cabin to pack up.
Since we had a suite, we had a LOT of places to pack up, including a bunch of souvenirs we had purchased. I don't want to leave tomorrow. 🙁 
This is the day we always hate the most, we have to leave the ship. BOO!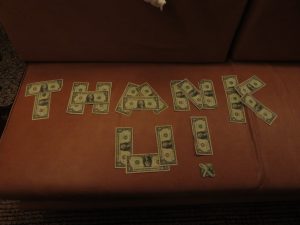 We had zone 1 tags with priority debarkation. However we did self assist so we didn't have to wait in lines in the cruise terminal.
I had to go to deck 5 to pick up the alcohol I had purchased on the cruise.  This was very unorganized. I had to go through 2 lines just to get alcohol. They didn't have everyone's stuff all together which was crazy. I finally made it through the line, got the alcohol and went back to the room.
We grabbed our bags and off we went. There was no line anywhere which was great. We got off the ship, through the terminal and out the door in record time.
Once we cleared customs in the terminal, we sat outside to wait for our ride. We had a late flight so we had a day to kill. We booked a day room at the Rodeway Inn in Ft. Lauderdale. It was $84.39 after tax for the 2 of us to stay there for the day.
They picked us up at the port and took us there for free. Once we got to the hotel, we dropped our luggage off and went to breakfast. We called for an Uber and it cost $7.38 for Benjamin to take us the 5 minute trip up the road to Lester's which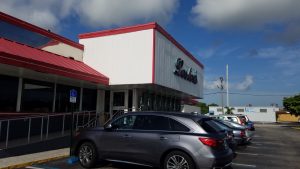 was very good. The food was plentiful and the service was great as well.
The restaurant was very busy but very efficient. It was only $28.57 for the 2 of us which I didn't think was a bad price.
After we were done at Lester's, we called for another Uber to take us back to the hotel. That trip cost $7.64 with Yunior for the 9 minute drive back.
We got back to the hotel and went to the room to take a nap. We were both so tired. We fell asleep about 10 and I was sleeping so good.
Then about 12:30, the fire alarm went off. GREAT. We were wide awake. We lied in the bed and watched TV until 3:30 which at that time we had to go to the lobby to meet the shuttle driver that was taking us to the airport.
We were the only ones on the shuttle which was nice and it only took about 10 minutes to get to the airport.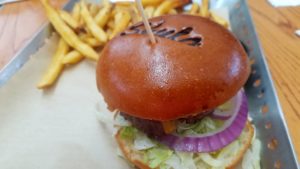 Once we arrived at the airport, we went in to print our luggage tags. This was the most efficient, well organized airport experience I have ever experienced and I have flown out of FLL before.
There were no lines for the self service kiosks so it was quick and easy to print luggage tags. Then TSA was very quick and easy to go through, no long lines. Once we made it through security we went to Chili's to eat some lunch. The service at Chili's was good considering how busy they were with only 3 servers. Prices were a little high but it was an airport so was to be expected. It was $37.65 for the 2 of us. She got a chicken quesadilla and I had a burger.
We had time to kill since we got there early anticipating lines but everything went so fast.
From there we went to the sweet shop to grab some candy. Our flight had initially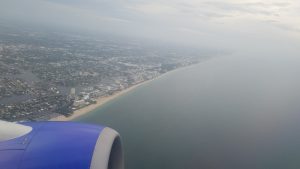 been delayed 45 minutes but ended up getting back on time by the time it was time to go.
We made it to gate B 9 to catch our flight. Finally it was wheels up, and we watched Ft. Lauderdale fade into a distance.
Our pilot told us that it would be a bumpy ride going back due to storms.
We flew up the coast, over Wilmington before flying directly west into Raleigh. We were on time but definitely a bumpy ride.
We arrived at RDU, got our luggage and called for our hotel shuttle to pick us up.
After about 30 minutes our hotel shuttle wasn't there so I called back. Once I called back, it only took 5 minutes for him to pick us up.
The driver informed us that the hotel never told him to pick us up. Whatever, we were there. We made it back to Staybridge Suites, got our car and on the road we went.
We made it home right at midnight and unpacked. Once we unpacked, we crawled into our bed and started counting sheep. While a cruise is comfy, there's no place like home. 
The pre-cruise trip was definitely fun and we really enjoyed Lulu's and had a lot of fun just us.
The cruise was okay, not my favorite. The Conquest has a TINY TINY lido deck and nothing can be done there it's so small, so the atrium and other common areas are PACKED.
This was also the shortest cruise we've ever done so that tends to draw a different crowd. I probably wouldn't do another short 5 day cruise, especially on the Conquest.
Mat the cruise director was great, I enjoyed him. I would rate him at #3 in the Carnival fleet only behind Cookie and Dr. E.
Our room steward Geraldine was fantastic. She was always on top of things and we really liked her. The staff in the MDR was good, not the best but we enjoyed them.
The staff at Pixels was good. The photographers were great but when I went to pick up my pictures they tried to give me a hard time.
I had purchased the ORIGINAL Pixels+Digital back in January and when I went to pick up my pictures they tried to give me 2 USB sticks. That's not what I paid for but they swore that's all I got with my purchase.
THANKFULLY I had the screen shot of what I purchased, my receipt, as well as the Facebook post from John Heald stating the original packages would be honored.
So after all of my evidence, they honored my original purchase. I had 152 pictures printed as well as all of them on 2 flash drives.
As far as the ports, prior to the cruise we thought we'd love Grand Cayman and not enjoy Jamaica. It was the complete opposite. We hated Grand Cayman and loved Jamaica!
We had a Facebook roll call and it was the smallest most inactive roll call I had ever been a part of. There is only 80 members in it, in comparison our next sailing on the Magic is still a year out and already has close to 350 members.
However it's not the peoples fault, it seems to be like that on all groups related to the Conquest. Everyone was fantastic in the group though and I met some great people. I just wish it had more people and was more active. I did all I could though.
In conclusion, I would give the cruise a 3 out of 5 stars.
As always, thank you for taking the time to read my blog and this vacation. We don't travel again for another 2 weeks so you just have to wait for the next one.
The next cruise will be next May to Aruba, Curaçao, Half Moon Cay and Grand Turk. Stay tuned friends. 🙂